TechTalk
Published on July 29th, 2022 | by Sounder Rajen
0
Brembo Revolutionizes Braking With Sensify
With Brembo's new form of braking called Sensify, hydraulic braking may just become obsolete
We have great news to share and it is called Brembo Sensify.
Sensify uses electronic parts instead of the usual hydraulic parts we are used to in cars, essentially throwing out everything we know about brakes for the last century.
Therefore, instead of the usual hydraulic pressure causing pads to clamp down onto the rotors, Sensify employs the use of electronic motors on each individual caliper through a network of centrally controlled sensors.
So this network of sensors controlled by a central brain can effectively "communicate" with each tyre and each caliper individually to know the exact level of grip in each of the tyres. In essence, Sensify can know exactly when any of your tyres will lose grip and start sliding.
Moreover, this smart system works in both wet and dry conditions and on all sorts of road grip conditions. In other words, if you want better brakes, just upgrade to better tyres. If this is true then, the hydraulic brakes we have now, will soon be obsolete.
Sensify also sports a new spring design that pulls the pads completely off the rotor when not in use. This provides a huge advantage in terms of eliminating rolling resistance and even more so in electric vehicles (EVs) by maximizing their range.
On top of that, since Sensify is technically an electronic switch, users can customize the braking feel to their liking. No more skidding when you jab the brakes mid corner.
Now, for those who remain skeptical, you may ask, "but what happens if the power is lost?" Well Brembo thought of that, which is why all Sensify systems will come with a backup power supply.
Next, you might say "Isn't this us giving up driver skill and responsibility to a machine?" As a car guy, my biased answer is yes, while we all should learn as much as possible, you can't stop innovation and this could help with performance so I will still choose performance over anything every day of the week.
One thing that does concern me, however, is the rumor of OTA updates being a part of the package, I certainly hope this is not true as I am sick to my stomach just thinking about it.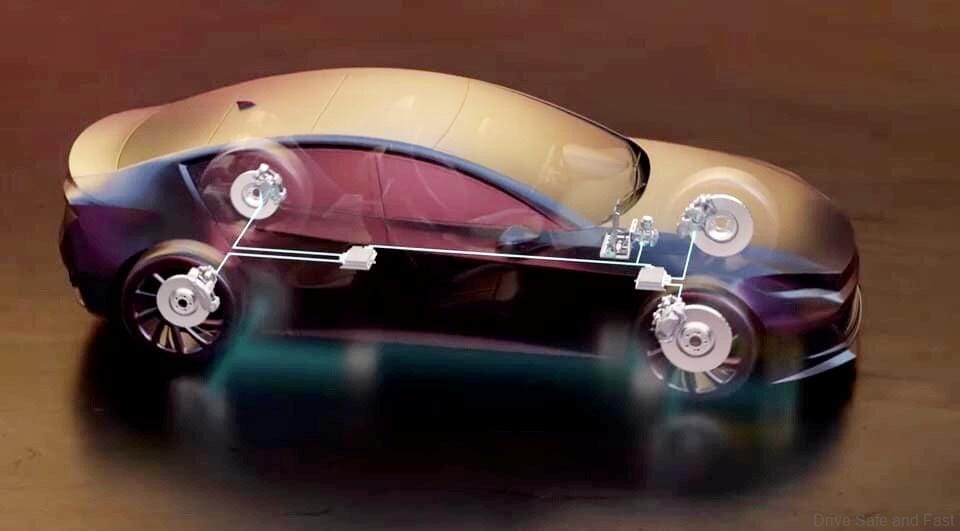 Sensify will come in two different packages, a fully electronic 4-wheel braking system controlled by electric motors and a "hybrid" system where the rear calipers will be electric and the front calipers hydraulic but with two independently closed systems on each side so Sensify can still make calculations and control each tyre.