Automotive
Published on July 4th, 2022 | by Subhash Nair
0
2,700 Toyota bZ4X EVs Recalled For Wheel Bolts That Could Come Loose
Toyota's first all-electric car gets recalled for a loose wheel bolt issue.
Toyota is one of the last major automotive brands to enter the battery electric vehicle space and now they have hit another pothole along the way. Their first ever battery electric vehicle, the bZ4X is now being recalled just months after it was launched.
The Toyota bZ4X is an all-electric SUV that was co-engineered with Subaru. Full details about the model were shared late in 2021 before the car was leased out in Japan in April of this year. Now, with exports of the vehicle making its way throughout Europe, North America and Asia, Toyota has hit a major snag. The company has detected that 2,700 bZ4X models produced between March 2022 and June 2022 may be affected by wheel bolts that could become loose.
It's odd to think that Toyota put so much emphasis on the advanced safety features of the car only for so many customers to be put at risk over a basic assembly issue. The company says that the cause is still under investigation and that "no one should drive these vehicles" until the remedy is available.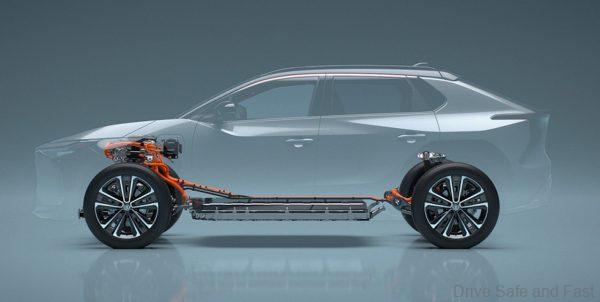 In Malaysia, the Toyota bZ4X is not yet available. Given Toyota Malaysia's official strategy of adopting hybrids instead of BEVs, it's unlikely that the bZ4X will ever be offered for sale here. Also, the fact that the bZ4X in Japan is a lease-only option, it's also unlikely that the grey market will be able to get their hands on any units.
That being said, of the 2,700 Toyota bZ4X vehicles that are being recalled, 2,200 are destine for Europe and there are possibly a number that are bound for the UK. In the UK, the bZ4X is available for purchase from £43,780. These are the ones that might be brought in by parallel importers, who may not take note of the recall notice on the cars they resell here.
So, if you know someone who has plans to buy a Toyota bZ4X through a grey market dealer, advise him to bring it to a Toyota showroom to have the wheel nuts inspected. We're not sure if just taking it to a tyre shop will be enough to remedy the issue, as it could be a design defect that goes beyond the wheel nuts not being tightened enough. It's also unclear if the Subaru Solterra is affected by this recall.