Automotive
Published on August 23rd, 2022 | by Sounder Rajen
0
Special Edition Volkswagen Golf R "20 Years" Breaks Nurburgring record
The 2022 Volkswagen Golf R "20 Years" is now the fastest Volkswagen R model on the Nurburgring
The Volkswagen Golf R is now 20 years old and to celebrate this momentous occasion, a special edition Volkswagen Golf R "20 Years" was built and became the fastest Volkswagen R model on the Nurburgring completing it in 7:47.31 minutes, a whole 4 seconds faster than the current production Golf R.
This was made possible by the Volkswagen Golf R "20 Years" being equipped with a standard performance Package and an extra 10kW of power being added to the same turbocharged 2.0-litre inline 4 engine in the production model. This takes the car from 0 to 100km/h in 4.6 seconds and has an electronically limited top speed of 270km/h.
On top of that, the engine became noticeably more responsive thanks to the extensive list of standard equipment upgrades such as the R-performance package, Driving Dynamics Manager and R-performance Torque vectoring all helping squeeze out extra performance from the Volkswagen Golf R "20 Years" car.
The task of testing the Volkswagen Golf R "20 Years" fell on the capable hands of Touring car race driver and Volkswagen R development driver, Benjamin Leuchter who added "Special" and "Drift" mode (the former of which was used on the track) to the special edition car, adding to the existing "Comfort," "Sport" and "Race" modes.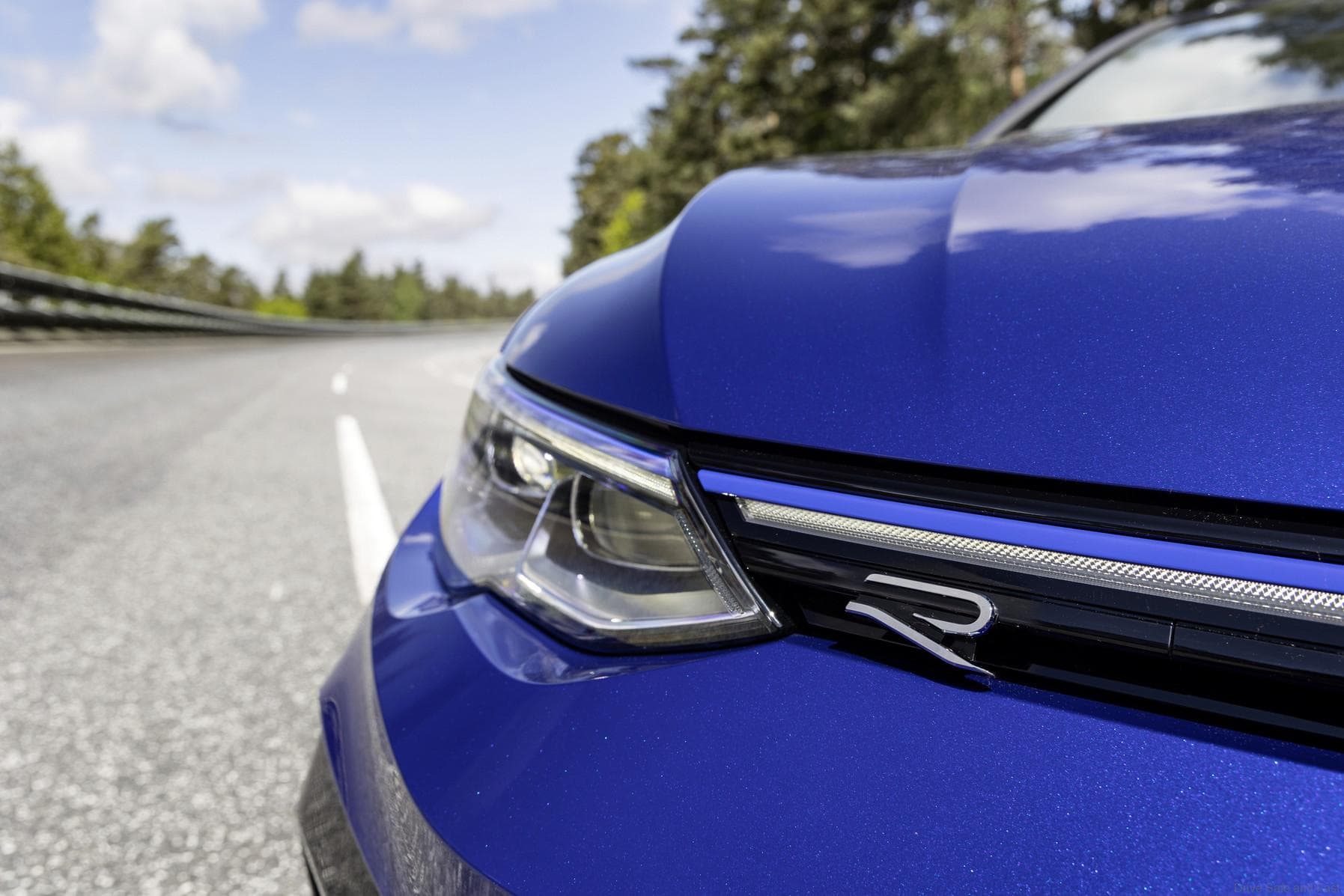 Special mode changes the settings of the car to meet the unique requirements of the Nurburgring. One of these changes includes softening the shock absorbers on the Volkswagen Golf R "20 Years." This allowed the car to achieve a speed of almost 240 km/h at the "Schwedenkreuz" and 265 km/h at the "Dottinger Hohe"
Moreover, Volkswagen Golf R "20 Years" also sees the shift characteristics of the 7-speed gearbox provides more intensive feedback and also adds to the performance aspect of the car. A continuously open throttle valve also ensures the turbocharger ensures quicker power development in the engine.
All this performance is not at the expense of everyday drivability, as the Volkswagen Golf R "20 Years" still retains all the comfort of the production model and perfectly plays the roles of both the daily driver and track machine.
Benjamin Leuchter, who was thoroughly impressed with the Volkswagen Golf R "20 Years", stated, "With this car, I can drive here on the Nurburgring and the next stop is then the bakers or the DIY store. The vehicle is really an all-rounder that can do everything."
The Volkswagen Golf R "20 Years" is the culmination of 2 decades of ongoing improvement and to know more about it, check out Volkswagen's own press release on the car here.