Automotive
Published on July 8th, 2022 | by Daniel Sherman Fernandez
0
Volkswagen Finally Reveals The Phaeton They Never Sold
20 Years Later, a look at the successor to the Phaeton that was planned but never built.
We rarely see a car in the market that manages to please everyone, or at least, almost everyone in every group of people.
Whether its the connoisseurs, individualists, family people, futurists or enthusiasts, one of these groups is bound to dislike the car, however, Volkswagen managed to build a machine so well rounded and ahead of its time, that it was admired by all groups.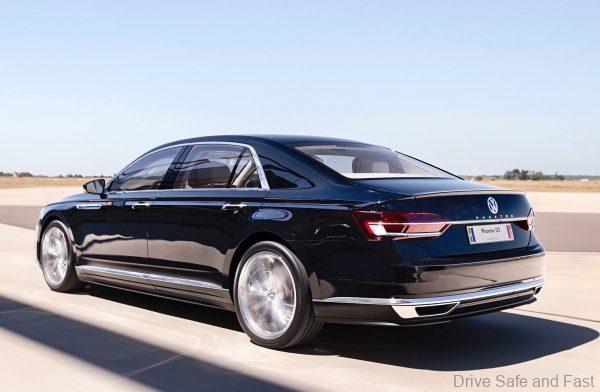 What's more, the Phaeton was Volkswagen's first ever entry into the luxury car segment and they managed to knock it out of the park. Despite being launched in 2002, this car paved the way for Volkswagen models even today.
Sadly, the Phaeton met it's end in 2016 when the Volkswagen Board of Management chose to discontinue the Phaeton in favour of their move to electric mobility despite the successor to the Phaeton, the Volkswagen Phaeton D2 waiting to be green-lit.
A one off Phaeton D2 prototype was even built. Based on a Modular Longitudinal Matrix (MLB) and featuring sporty, flat contours and a futuristic and premium high-quality interior.
"The car still has a very attractive appearance and beautiful proportions, and it impresses with its tangible high quality and value." Said, Jozef Kabaň, Head of Volkswagen Design.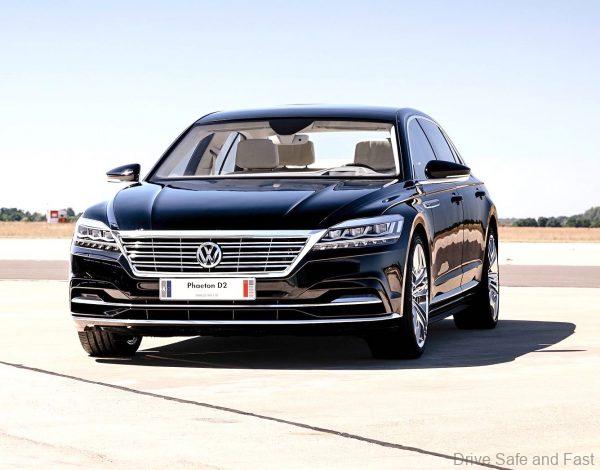 Despite the fact that the Phaeton D2 never made it to production, it still serves as proof that Volkswagen was more than capable of swimming with the big fish in terms of opulent luxury and comfort, revolutionary drive systems and top tier finish quality a whole two decades ago.
Tomasz Bachorski, designer of the interior, said "The fact that the Phaeton D2 was ahead of its time can be seen today in features such as the curved display, which was planned for the Phaeton successor and which was launched on the market in 2018 in the Touareg's Innovision Cockpit."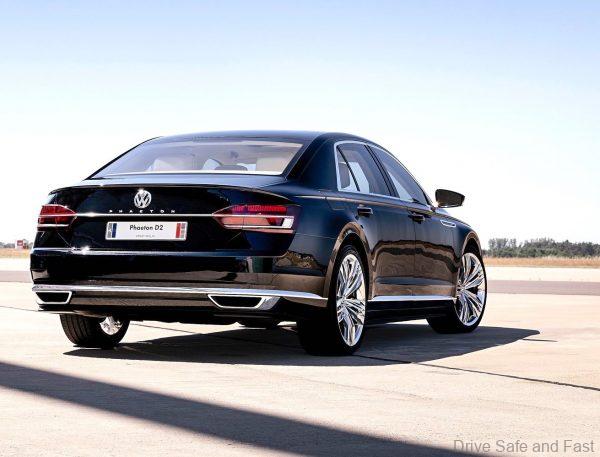 The Phaeton D2 was also a menacingly big car, measuring 5.06 metres long, 1.90 metres wide and 1.45 metres high, this behemoth stood out for many reasons and it's size was only one of them. It's unique design with flowing contours and a domed roof along with its round tail-light clusters under a rectangular cover glass were another reason this car would have been a head turner.
The interior mobile-lounge also would have given the other German brands a run for their money, with stylish chrome and veneer adding a premium feel to the leather and pneumatic suspension with adaptive damping which allowed for silent cruising really put this car ahead of its time.
The phaeton's main attraction would have been it's four engine options, either the standard V12, V8 or V6 that we are all familiar with or a V10 TDI sending 313 PS and 750 Nm of torque to all four wheels.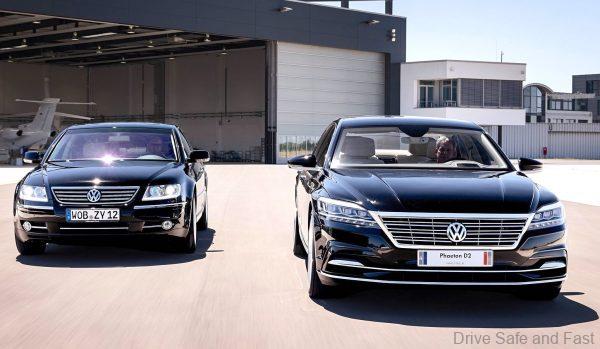 What do you think of this car? Would you have bought it if it was produced?