TechTalk
Published on August 23rd, 2022 | by Sounder Rajen
0
Suggestion To Build DCFC Stations For EV Buses In Langkawi
This is a step in the right direction for EV charging infrastructure but is it enough?
A special workshop focusing on the discussion of strategic collaboration between Majlis Amanah Rakyat (MARA) and Tenaga Nasional Berhad (TNB) was held on 10 August 2022 to suggest the development of Electric Vehicle (EV) Direct Current Fast Charging (DCFC) stations.
The Purpose of this is for MARA to run trial runs to effectively operate Electric buses in Langkawi for 2 years. This early initiative is being taken to support the goal of Malaysia becoming a carbon neutral country by 2050 and Langkawi becoming a low carbon island by 2035.
This is why an analysis comparing the use of diesel fuel and electric power will be tested simultaneously to ensure better power conservation and use moving forward.
In line with this plan, Langkawi has been suggested to be the first location for inter-city stage bus operations to utilize EV technology and this includes the suggestion to set up 60 to 120kW DC Fast Charging stations around the KBM workshop to charge EV buses.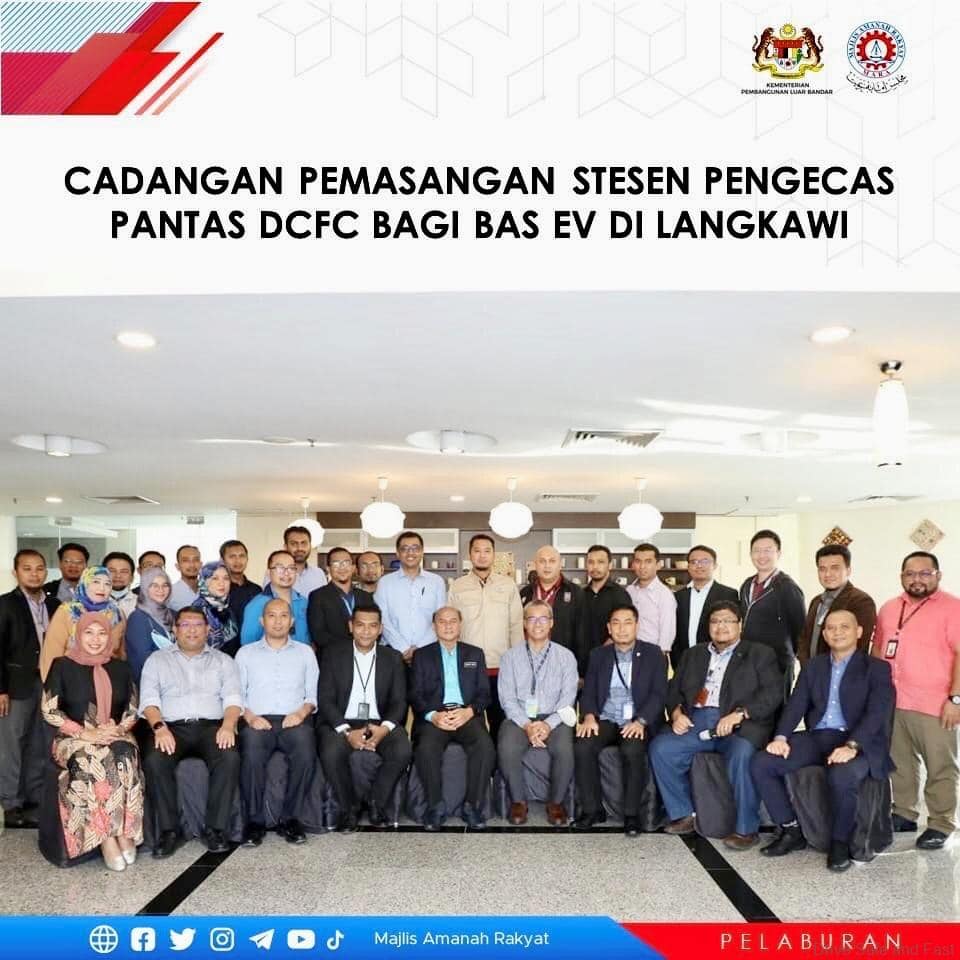 On top of that, GIATMARA Langkawi will also become Malaysia's first EV and Solar PV centre of excellence based on the concept of "industrial based learning" which will produce a new generation of skilled employees to fulfill the needs of the industry.
Moreover, this discussion was also held to ensure that the DC fast charging EV stations will be perfected to conform to the needs of 4 EV buses in Langkawi including the expansion operations in other states like Alor Gajah, Kuantan, Mergong and a few others.
The workshop discussion saw as many as 38 participants in attendance comprising of officials from MARA, TNB, Unikl-MFI and MARALiner sdn bhd, along with Mr. Mohd Diah bin Abas, the senior director of investments, MARA and Mr. Mohd Junaizee bin Mohd Noor, Project Director, PMP Electric Vehicles, TNB.
What do you think of this initiative? I think it is a great first step in the right direction but I fear Malaysia is already too far behind in terms of EV infrastructure adoption and EV use. What say you?