Automotive
Published on September 30th, 2022 | by Daniel Sherman Fernandez
0
BYD e6 EV Arriving In Malaysia Soon At Around RM128,888
We guesstimate this price for the BYD e6 based on the Australian selling price.
We have just shared news that electric car manufacturer from China, BYD is working with Sime Darby Motors in Malaysia to distribute BYD electric vehicles starting with the Atto3 EV compact hatch and the e6 multi-purpose vehicle.
The e6 is not a brand new model from BYD. It arrived in ASEAN, back in September 2012 when the one of Thailand's top power companies, Metropolitan Electricity Authority (MEA), placed orders for 3 long-range, all-electric, 5-passenger BYD e6s and charging stations.
This was BYD's first new energy vehicle business in Thailand and ASEAN. MEA is one of the three largest power companies in Thailand providing power for the capital Bangkok and two other large provinces and is promoting the development of electric vehicle industries in Thailand.
At the time BYD had over 300 electric taxis operating in Shenzhen with an accumulated range of over 24,380,000 kilometers (over 14.6 million miles). It was this information that impressed MEA officials to look closely at BYD for Thailand's new energy vehicle start-up.
Meanwhile, it was BYD that helped launch the world's largest pure electric taxi fleet with 300 e6 electric taxis in Shenzhen 2 and a half years ago.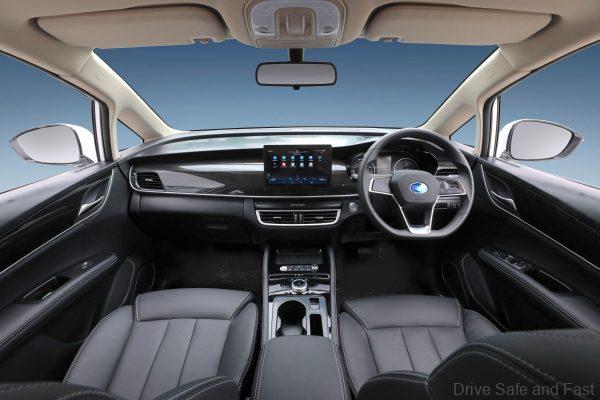 Then in July 2019, this next generation model BYD e6 was launched under a company called E-Auto in Singapore for an asking price of SG133,888 with the Singapore 'Certificate of Entitlement'.
Interestingly, BYD started selling this new version of the e6 in India just this year in August for a price of Rs 29.15 lakh.
In Australia, this BYD e6 arrived in August and retailed for AUD39,999 (which is about RM118,100)
This e6 MPV is equipped a 71.7 kWh lithium-ion battery pack that powers the single front-axle mounted electric motor. It delivers 94bhp and 180Nm of torque. The e6 can reach a top speed of 130km/h which is enough for our highways.
This BYD e6 has a claimed driving range of 522km when fully charged as it has regenerative braking. There is support for 70kW DC fast charging where the e6 can be charged from 20 percent to 80 percent in just 40 minutes and a full charge to 100 percent will take 90 minutes.
Now, if a DC charger is not available, then a wall mounted 40kW AC charger will get this e6 fully charged in about two hours and meanwhile a basic 6.6kW AC charger will take 12 hours to get your e6 ready for a possible 522 km of driving.
BYD e6 MPV Specifications:
Length in mm: 4,695
Width in mm: 1,810
Height in mm: 1,670
Wheelbase in mm: 2,800
Curb weight in kg: 1,930
Tires: 215/55 R17
Boot Space: 580L
Top speed: 130km/h
0-100km/h: 18 seconds
Minimum ground clearance:150mm
Range: 500km
Suspension (F) Independent Dual Cross-Arm with Crosswise Stabilized Bars Suspension (R) Independent Dual Rocker-Arm with Crosswise Stabilized Bars
Braking: Regenerative braking, front double calipers, rear single calipers, disc brake
Motor type: AC Permanent magnet synchronous motor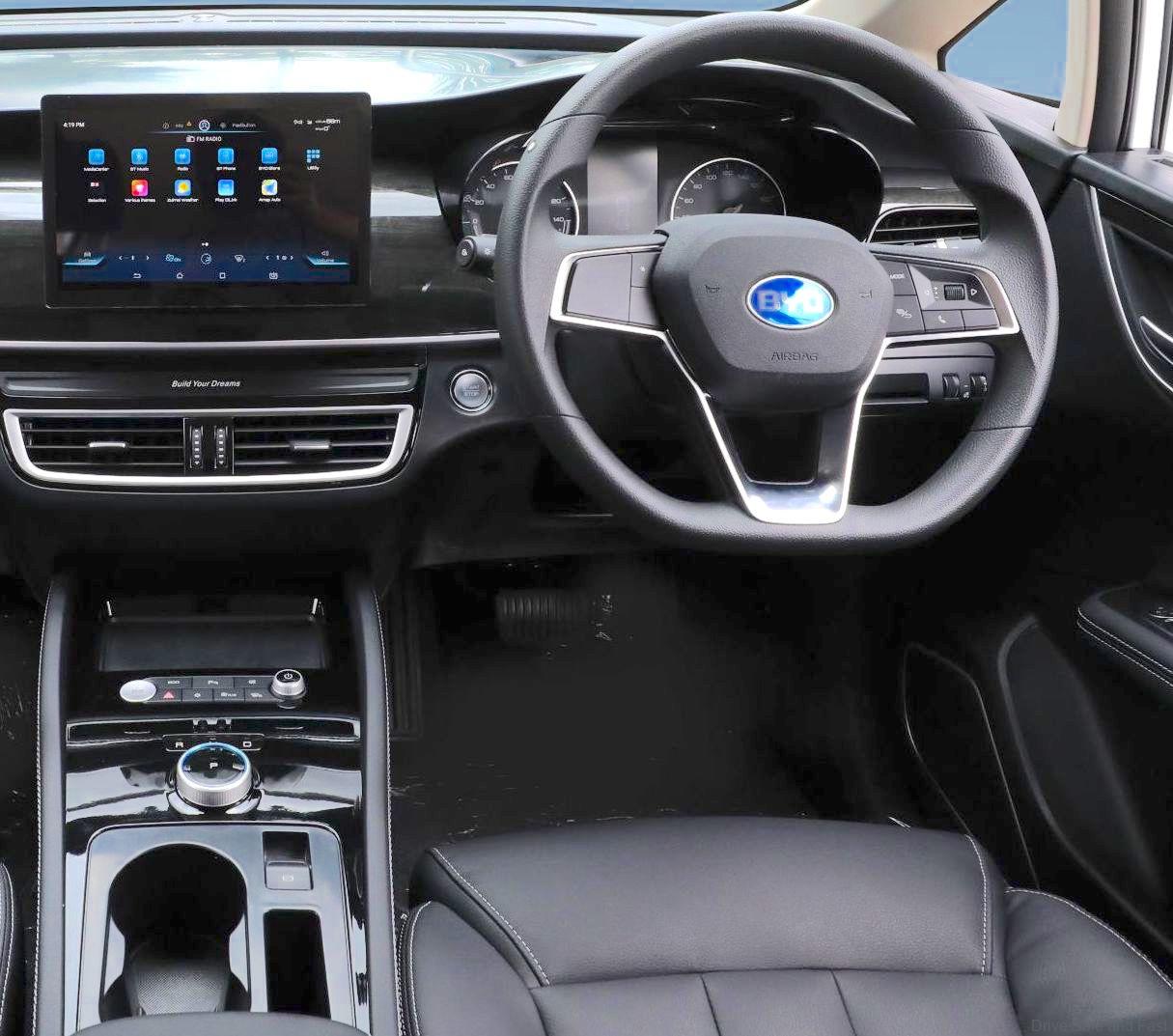 So, now that you have the details of this second generation battery operated e6 MPV, and a possible selling price, all that is left is to see if BYD and Sime Darby Motors Malaysia can deliver this family EV as fast as buyers want it.