Automotive
Published on October 19th, 2022 | by Sounder Rajen
0
Bentley Flying Spur Hybrid Announced From RM945,000
This car also marks 25 years of Bentley in Malaysia
Bentley Kuala Lumpur is celebrating 25 unforgettable years in Malaysia with the announcement of the arrival of the Bentley Flying Spur Hybrid in Malaysia. This historic moment will mark the turning point that showed Malaysia was ready to adopt the brand's innovative Beyond100 strategy.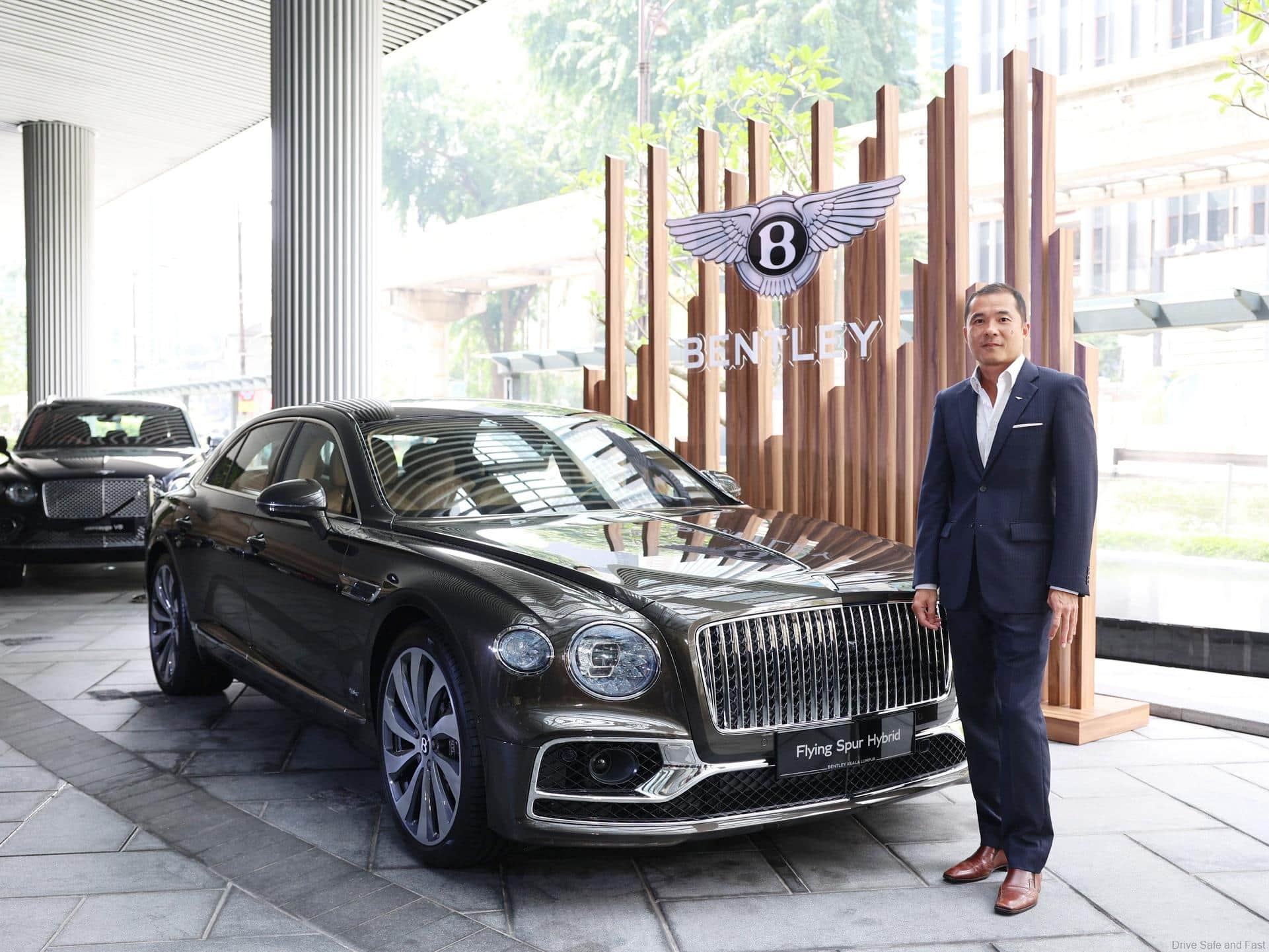 Bentley has had a memorable history here in Malaysia since 1997, seeing the brand grow from strength to strength in the ultra luxury segment. During this time, the brand has brought some unique experiences to the country such as flying-in the legendary Bentley 3 Litre Speed to hosting the 'World of Bentley' exhibition.
Now, Bentley is about to hit another landmark moment by ushering a new era of electrified Bentley models into Malaysia starting with the highly anticipated Bentley Flying Spur Hybrid. Based on the third-generation Flying Spur, this car uses its cutting-edge combination powertrain to deliver the most efficient Bentley experience.
Averaging just 75g of CO2 emissions per kilometre, the Bentley Flying Spur Hybrid establishes the brand's commitment to its Beyond100 strategy to become the world's leading end-to-end sustainable luxury mobility company. What's more, the brand manages all this while still maintaining refined serenity in all aspects.
Moreover, the Bentley Flying Spur Hybrid is powered by a powerful 2.9 litre twin-turbocharged V6 engine paired to an advanced electric motor which gives the car a combined 544Ps (400kW) and 750Nm of torque. This propels the cunningly large car from 0 to 100km/h in just 4.3 seconds, easily on par with its W12 counterpart.
On top of that, the hybrid powertrain and 18kWh battery on this Bentley give it an astonishing 800km range when fully fuelled. The innovations don't stop there though, the car does away with the conventional start stop switch in favour of a control for the three E modes, namely EV Drive, Hybrid Mode, and Hold Mode.
This gives the driver more freedom to manage their battery usage better and EV drive mode is the default mode engaged when the car is switched on and is the ideal mode for city driving and shorter journeys. A Bentley charging dock is also available as a cost option for customers who want to charge their car at home as well.
Of course, a car this beautiful on the outside needs to have an equally stunning interior, and Bentley delivered in that regard splendidly. With fifteen leather and eight veneer options, customers are simply spoilt for choice. Not to mention that one can take it a step further with the brand's bespoke Mulliner division.
In short, the Bentley Flying Spur Hybrid is a modern interpretation that pays homage to the brand's heritage perfectly and I can't think of a more perfectly suited car to herald a new era for the company than this.