Motorsports
Published on October 4th, 2022 | by Sounder Rajen
0
Shell Releases Limited Edition Bluetooth-Controlled Motorsports Collection
Now you too can own a high performance Shell race car, kind of
Bring out your inner child and revisit the old days of racing remote controlled cars with friends with the latest Shell Motorsports Collection featuring bluetooth-controlled cars from some of Shell's most prominent partnerships in the motorsports world.
This new collection features seven models from the top motorsports teams partnered with Shell including the Ferrari SF90, BMW M4 Motorsport, Nissan Formula E Gen 2 Car, Hyundai i20 Coupe WRC, Shell V-Power Racing Team Ford Mustang GT, Team Penske Indycar and my personal favourite, the Team Penske Ford Mustang GT.
Moreover, the Shell Motorsports Collection also features a proprietary Smart Battery which integrates a Bluetooth chip within a rechargeable lithium cell which was developed in partnership with BrandBase and 12 holders including Ferrari, BMW, Hyundai, Ford and Nissan.
This limited edition Shell Motorsports Collection will be released one model per week at selected Shell Stations nationwide from 8 October 2022 until 8 December 2022 and customers can purchase these exclusive Motorsports Collectors box at RM80 per box when they pump Shell V-Power Racing fuel worth RM80 or more in a single receipt.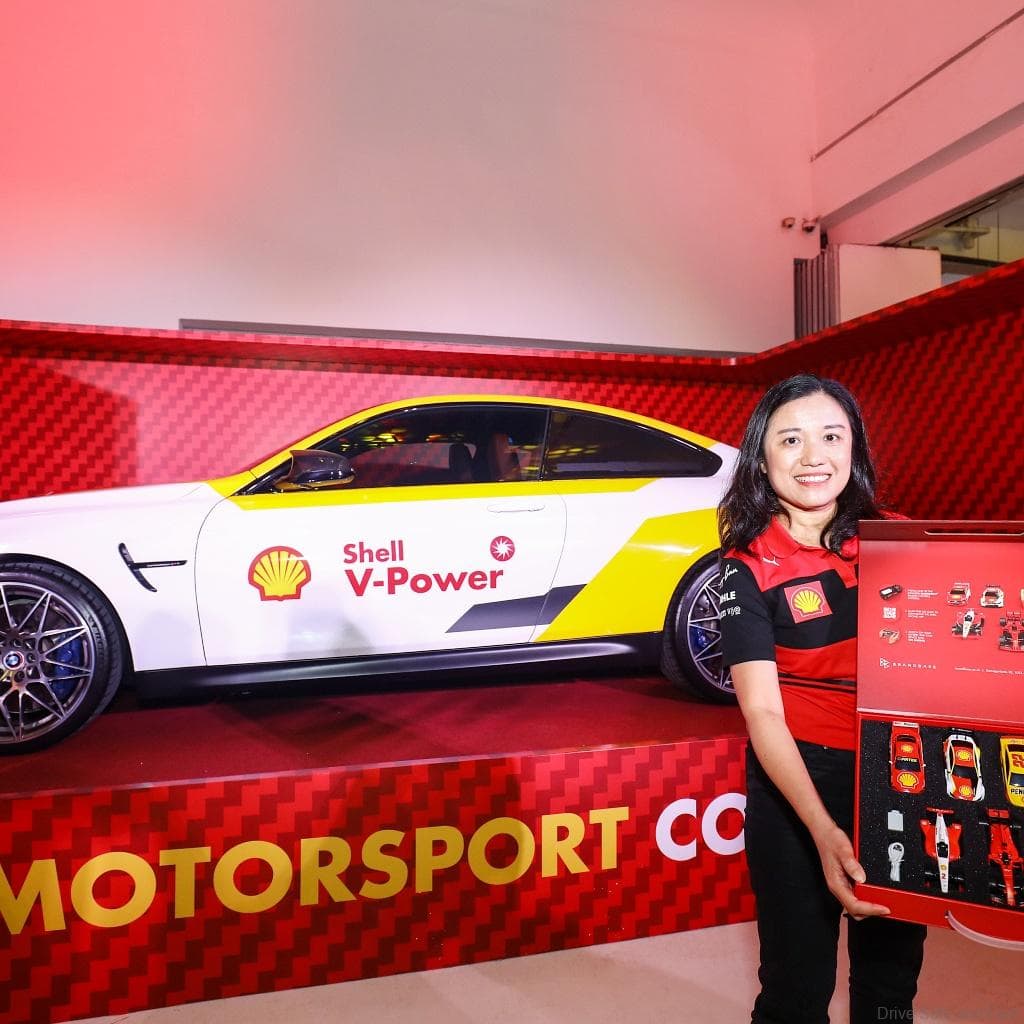 On top of that, other car models or a smart Bluetooth battery are available at RM30 with a minimum fuel up of RM50 to complete the entire collection. Alternatively, customers can get the exclusive Ferrari SF90 and one smart battery for absolutely free with a purchase of any selected Shell Helix Lubricant 4L at Shell stations.
What's more, Shell is commemorating the launch of this latest Shell Motorsports Collection by organizing an event from 17 October to 23 October 2022 at Kl Sentral and from 26 October to 30 October 2022 at Mid Valley Mega Mall for the public to experience all 7 models on specially designed tracks in their winning atmospheres.
At these events, visitors will be treated to a viewing of the prolific Hyundai i20 WRC replica that won the latest WRC Championship title in Greece as well as enjoy an introduction to Shell's rich motorsport partnerships history over the years. This is what I am most excited about, even more than the Shell Motorsports Collection.
So what do you guys think about the new Shell Motorsports Collection? I am clearly biased as a nostalgic man who yearns to revisit the remote controlled cars of my childhood so you guys already know how I feel about it but what say you?