Automotive
Published on November 17th, 2022 | by Daniel Sherman Fernandez
0
Can You Wait 3 Years For This New Honda Civic Type R
This new Civic Type R demand is so strong that even Japanese buyers are waiting for 2 years.
Speaking to senior person at Honda Malaysia we were surprised to learn that the all new Civic Type R waiting time in Japan is 24 months and rising.
Meanwhile, this all new Civic Type R made its ASEAN debut last month in Vietnam, not in Thailand, Indonesia and even Malaysia, with Philippines the next country to get this limited edition sports sedan.
So, what will be the new asking price? Well, the previous Type R was launched in Malaysia in late 2017 for RM320,000 and was sold out fast. This new Type R will definitely be slightly more expensive and we are guessing a possible selling price in Malaysia about RM348,000 or so.
The nearest rival on sale right now will be the Toyota GR Yaris which is a small three door hatch that retails for RM286K and has been sold out. There is also the Mk8 VW Golf R which is a five door hot hatch that has a RM389k price tag.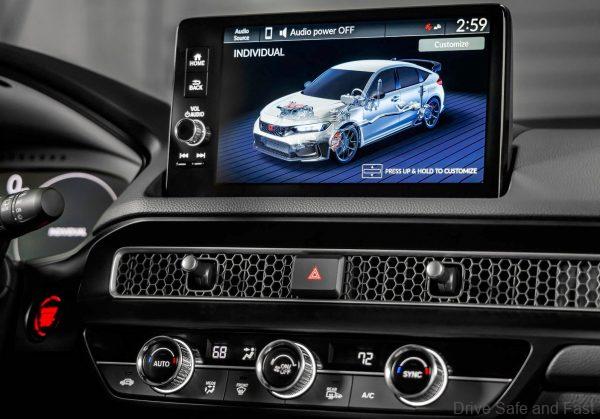 Interestingly, private AP importers are selling a used GR Yaris for RM275k or so from the peak price of RM320k.
Interestingly, twenty for months to wait for a rather special car might still sound like a long time and in the current supply chain disruption climate it has become sort of a norm.
However, for most car enthusiasts, it is worth the wait and there will still be drivers with enough available funds that will put down a booking fee even when the waiting time gets to 36 months, which is going to be very soon.
This is for the all new Civic Type R which has been improved to provide enjoyment for a true petrol-head. Electric car drivers will never understand the need for a Type R and they will be quick to offer their battery powered acceleration with a single pedal operation.
Meanwhile, Type R drivers are NOT interested in 'autopilot' mode, they want to 'feel' their car and the tarmac and this is why the engineers at Honda work very hard to deliver a 'machine' that continues to be highly respected by even European performance vehicle divisions.
So, let us share some interesting facts on the improvements made to the all new soon to be launched in Malaysia Civic Type R.
To start, the last Type R was already an awesome car to drive, so the engineers looked at making it better in small buy many ways.
First, they needed to increase the brake horsepower and torque. So the flywheel is now 18 percent lighter and the chassis is 15 percent stiffer.
Unlike the previous Type R which is very outlandish in design, this latest Type R looks mildly different from the street version of the all new Civic.
And that's okay. A good thing, in fact. The best improvements are usually done in systems, not individual widgets. A really good car is typically a lot of fairly boring things that all work well together.
The new Type R is a collection of small improvements. The platform of this FL5 generation car is similar to the outgoing FK8. The engine has slightly more horsepower and torque. The flywheel is 18 percent lighter and the chassis is 15 percent stiffer. By the numbers, it is marginally better.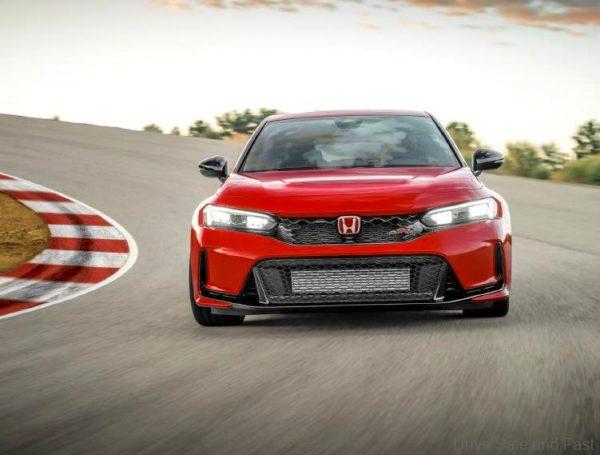 The 1996cc turbocharged engine has been tuned up slightly for an output of 315 horsepower. The power and torque curves are nearly identical to the previous Type R up until about 2,600 rpm where it jumps up by 9 horsepower and 20 Nm of torque thanks to a redesigned turbocharger and easier-breathing intake design.
Look closely and you will se that the front and rear fenders are unique to this Type R. They have been flared out and stretched for a 25mm wider front track and a 35mm longer wheelbase. The variant is 13mm lower and 20mm longer.
To tackle torque street this Type R uses a dual-axis front suspension which is a variation of the MacPherson strut that lands the steering axis very near the center of the contact patch, resulting in a scrub radius close to zero.
The vehicle's steering stability and feedback is maintained with stiffer components, the use of active dampers and well engineered suspension geometry.
This new chassis is stiffer with higher quality structural adhesive being used to put the car together, this allows for better rigidity and reduces noise, vibration and harshness. The hood is aluminum and the tailgate is made from a plastic resin to reduce weight.
Weight distribution is 62 in front and 38 in the rear. There are 19-inch lightweight alloy wheels fitted with slightly wider 265mm tires (265/30/19) for better tarmac contact.
So, have you ordered your all new Type R from a private importer working with a Japanese exporter, or will you opt for the all new Civic RS or Civic e:HEV RS in the meantime?