Automotive
Published on November 10th, 2022 | by Daniel Sherman Fernandez
0
Lotus Eletre SUV Malaysian Bookings Reach 70 Units
The Eletre EV Is almost the same size as the RM2 million plus Lamborghini Urus.
The Lamborghini Urus Sports SUV has been the brands best selling model here in Malaysia since its first arrival in March 2018. Over the years there have been many used units imported in by private AP holders and sold to customers wanting a luxury super car with space and drive height of a SUV.
Its only real rival arrived two years ago and it was the Aston Martin DBX which offered slightly better performance and similar selling price. However, the URUS still commanded more attention and sales despite its age and rising common ownership in Klang Valley.
Now comes a true rival with a MUCH LOWER price (estimated 50 percent less) but equally rugged looks and performance to match. Meet the all new Lotus Eletre.
With an all electric powertrain and zero import duties, thanks to climate change issues and the Malaysian governments move to encourage duty free electric vehicles for wealthy Malaysians to enjoy, we have just been informed that only weeks from its global unveiling, Lotus Cars Malaysia has already received more than 70 firm bookings.
So, why is this new Lotus SUV (the first for the sports car brand) getting so much attention? Well, the lotus Eletre R delivers a massive 905 horsepower and 985Nm of torque. It will accelerate from standstill to 100km/h in just 2.95 seconds and can reach a top speed of 265km/h. You get a possible 490 kilometers of pure emission free driving.
Meanwhile, the latest Lamborghini Urus S delivers 656 horsepower and 850Nm of torque. It will accelerate from standstill to 100km/h in 3.3 seconds and reach a top speed of 306km/h where there are no police speed trap radar's in operation.
So, the Lotus Eletre R is 0.35 seconds faster from standstill and costs about 55-70 percent lower than the Urus. Interestingly, the Eletre shares almost similar dimensions and height as with the Urus and there is no shortage of luxury inside the cabin.
Lotus Eletre Dimensions (mm)
Length 5,103
Width 2,231
Height 1,630
Wheelbase 3,019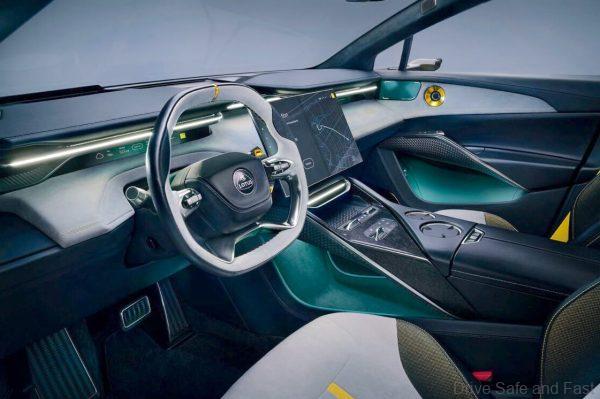 Lamborghini Urus Dimensions (mm)
Length 5,112
Width with door mirrors 2,016
Height 1,638
Wheelbase 3,003
So, now you know why this new Lotus SUV is getting high bookings and we are sure the bookings will triple once the test drive unit arrives in Malaysia and rich Malaysians get a feel of its power, luxury and technology first hand.