Automotive
Published on November 22nd, 2022 | by Sounder Rajen
0
The Wuling Bingo Is A Cute China Only Hatchback
But is it trying to copy the ORA Good Cat
Wuling is a Chinese automaker that is perhaps most famous for their Wuling Mini EV and over here in SouthEast Asia, the brand is probably best known for their Air EV in Indonesia, now the brand is offering a new cute electric vehicle (EV) called the Wuling Bingo and after looking at it, one has to ask, "is it an ORA Good Cat copy?"
Yes at first glance, the similarities are already obvious but so are the differences. While the ORA Good Cat has round headlights, this Wuling Bingo has more oval shaped headlights and the differences become even more apparent in the rear where this Wuling looks unlike any other hatchback on sale.
Moreover the Wuling Bingo sits in a segment above the Wuling Mini so it is also slightly more compact than the ORA Good Cat. However, the overall shape of the car is rather rounded so in that regard it is also similar to the Good Cat. The retro design of the wheels also differentiate this car from the other and adds some old school style.
Not much is known about the interior of the Wuling Bingo so it is too soon to tell if the interior of the two cars is similar as well but for now, it is safe to assume that similarities would be minimal. Either way most car interiors are becoming increasingly similar these days so that should also be considered.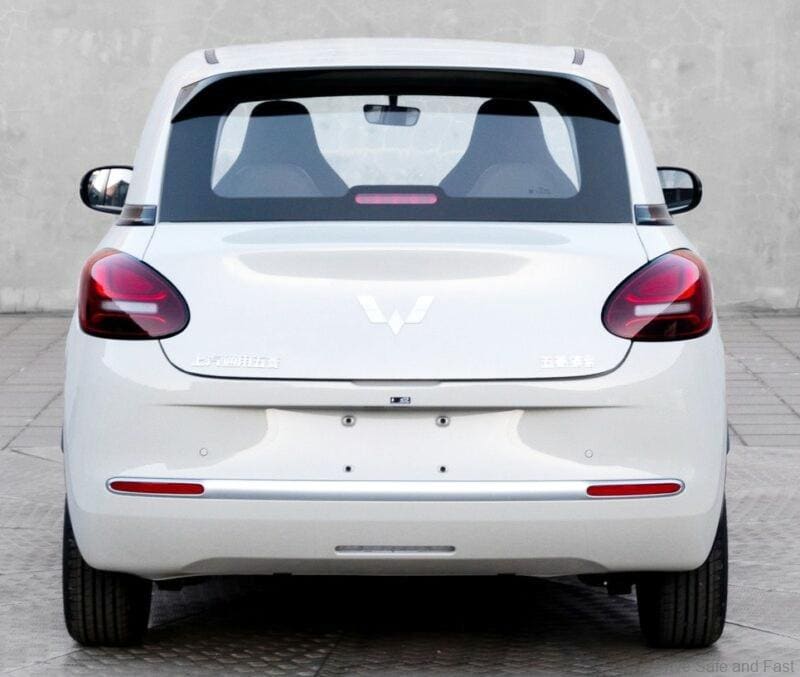 On top of that, the Wuling Bingo has a length of 3,950mm, a width of 1,708mm and a height of 1,580mm along with a 2,560mm wheelbase. Interestingly enough, the car has a curb weight of 2,075kg which is a little bit more than one would expect for a car of this size and a fair bit heavier than the ORA Good Cat.
Powering the Wuling Bingo is a front mounted motor and Wuling will offer the car with two different power options, namely a 41hp and a 68hp motor, both of which will have a top speed of 100km/h. This will come courtesy of a lithium iron phosphate battery but the brand is yet to release any further information on the battery or range.
All in all, the Wuling Bingo really does not look very much like the ORA Good Cat specifically, rather the entire shape of the car and overall look are just very similar, still the timing of it is a little bit suspicious since the ORA Good Cat did just launch in Malaysia, could Wuling plan to sell this car internationally sooner rather than later?

We got all this from CarNewsChina and their full article is linked here. Thank you CarNewsChina for the information and images.