Automotive
Published on November 30th, 2022 | by Sounder Rajen
0
Will We Ever Get This Honda Civic Type R Grand Tourer?
This Civic Type R wagon by SUGAR DESIGN_1 looks tempting
The Honda Civic Type R is already a very well known and well loved car especially by younger car enthusiasts because it offers a sporty, hot hatch look and feel with the unbridled power reserved for sports cars without breaking the bank. Now what if we could have a more practical estate version of the car?
When asking questions like this there is always one major factor to consider, and that is, does this make sense? Well SUGGAR DESSIGN_1 went ahead and rendered an estate (or wagon, whichever you prefer) version of the Honda Civic Type R called the Grand Tourer version and it looks amazing, but does it make sense?

In theory, a Honda Civic Type R Grand Tourer actually does make a bit of sense, after all cars like the Audi RS6 Avant and recent G81 BMW M3 Touring are both good examples of modern sports wagons so clearly there are enthusiasts out there who would appreciate a fun and practical Honda Civic Type R Grand Tourer.
Unfortunately, this means very little to carmakers. Now before some of you storm the nearest Honda dealership with your pitchforks, let me explain. This does not mean carmakers don't care about enthusiasts, they do, however, business is business and the only way to sustain a business is by making sales.
Moreover, it is hard to ignore the fact that practically 90 percent of vehicles we see on the road today are crossovers or SUVs when just 20 years ago, sedans made up the overwhelming majority of cars on the road. This is another reason why many automakers either scrapped sedans from their lineup entirely or focused less on them.
As much as there would be enthusiast support for a Honda Civic Type R Grand Tourer, we enthusiasts are part of the minority and sadly, wagons are not the same as SUVs so the car probably won't sell in high volumes and just be a niche enthusiasts car which means a loss to the business.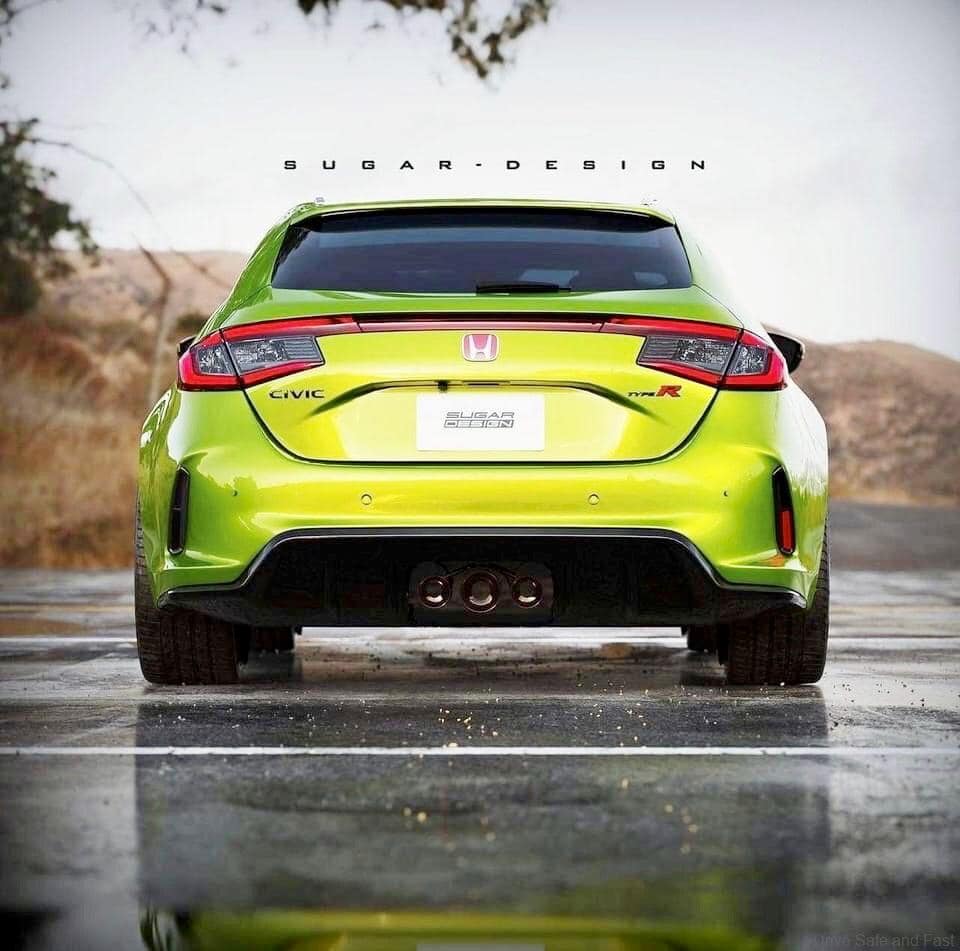 So it seems very unlikely we will ever see a Honda Civic Type R Grand Tourer simply because it wouldn't make much sense from a business perspective but still, one cannot deny that the Honda Civic Type R Grand Tourer in these images is a very handsome car.