Cars
Published on January 15th, 2023 | by Subhash Nair
0
2022 Mercedes-Benz EQA 250 AMG Line Review
Does the Mercedes-Benz EQA 250 AMG Line shine as the brand's cheapest EV?
Right before the end of 2022, I got to sample the alle-electric Mercedes-Benz EQA 250 AMG Line. This was the first electric vehicle to be launched by Mercedes-Benz Malaysia back in March 2021 and was followed up with a range of other 'EQ' products. Priced at RM278,201, the EQA benefits from the government's ongoing tax policy on all electric vehicles, whether they're imported or locally-assembled. The EQA is fully-imported from Rastatt, Germany and goes up directly against the CKD Volvo XC40 Recharge Pure Electric at RM262,460.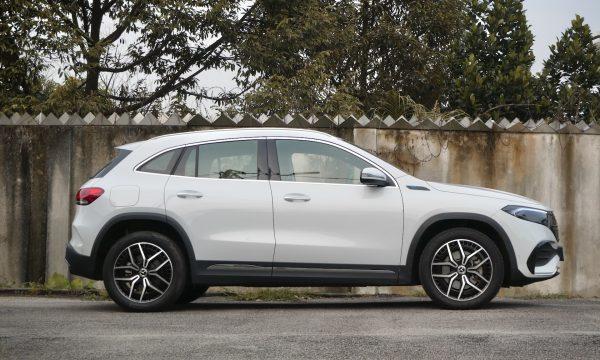 Despite losing in terms of value to the Volvo, Mercedes-Benz Malaysia did offer the first 1,000 customers of the EQA a 1-year free subscription to JomCharge, which includes a 50% discount at all the company's charging stations. The DC Fast Charging facilities at all Mercedes-Benz Malaysia authorised dealerships are also free to use for EQA customers.
Performance: The Numbers Don't Matter Much
If the EQA looks familiar to you that may be because you've seen it before in petrol form as the GLA. The two compact crossovers share most of their sheet metal and fittings while having a few standout design elements to help distinguish them. Mercedes-Benz Malaysia opted to start their electric offensive in Malaysia with this model in its base configuration with some AMG Line parts to up the sporty aesthetic appeal.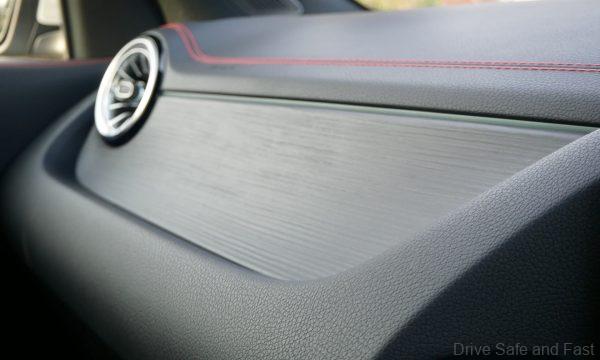 On paper, the power figures aren't particularly impressive at this price point and it's only hampered by the EQA's weight. Just look at the comparison table below to get an idea of what we mean.
| | | |
| --- | --- | --- |
| | GLA 250 | EQA 250 |
| Equipment | AMG Line | AMG Line |
| Price | RM 266,164.84 | RM278,201.25 |
| Power | 221 hp | 188 hp |
| Torque | 350 Nm | 375 Nm |
| 0-100km/h | 6.9 seconds | 8.9 seconds |
| Top Speed | 240 km/h | 160 km/h |
| Weight | 1485 kg | 2040 kg |
The electric Benz is slower and more expensive. However, you really have to go beyond the numbers here. The EQA may be heavier and slower, but its electric motor's torque is instantaneous and available for quick bursts of acceleration at most city speeds. You simply don't feel the weight of the car when you're looking for a quick sprint. There's not much to complain about. In fact, there's a certain charm to the way the EQA delivers its power.
In terms of ride and handling, it's actually pretty hard to believe just how heavy this vehicle is for its footprint. 2 tonnes is easily petrol-powered S-Class territory. The EQA, even with conventional suspension is able to deliver well on driving dynamics and passenger comfort. It's a solid B+ result despite the challenges presented by physics.
Worth noting are the paddleshifters in the EQA. They control the regenerative braking level. There are two levels down and one level up as well as a standard setting. This gives you a range to play with but we couldn't get it to mimic single pedal driving using these shifters. Either the feature is missing altogether or has to be accessed through some sub-menu.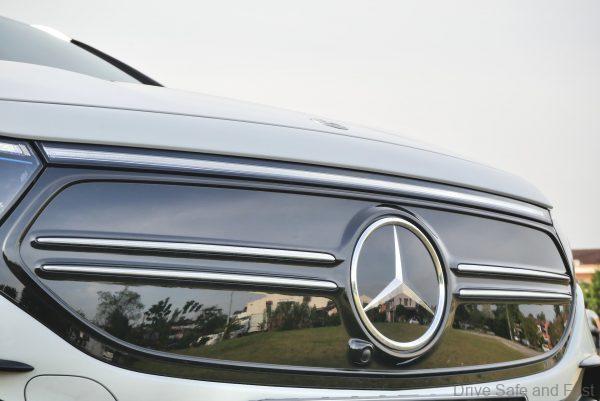 Design
Looks has been a Mercedes-Benz strong point ever since Gorden Wagener took ever the brand's design direction. The EQA builds on Wagener's 'Sensual Purity' design philosophy and takes many of its design cues directly from the Concept EQA that came all the way back in 2017 in hatchback form.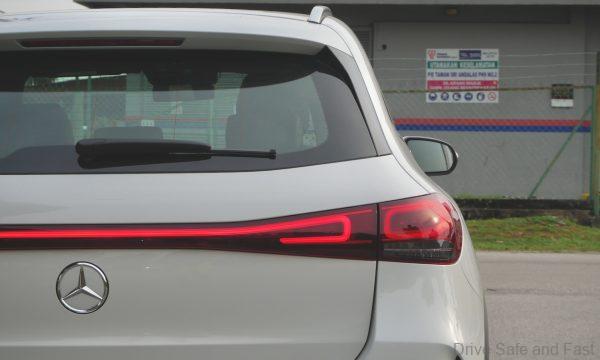 As mentioned earlier, the EQA and GLA are essentially two versions of the same car with differing details.
Differentiating the two is the gloss black front grille and blue 'eyeliner' within the headlamp housing. In fact, the entire headlamp assembly has a different design with the EQA's headlamps 'melting' into the grille to create the signature Mercedes electric vehicle front graphic.
Around back another distinguishing feature is the unified taillight strip, another design signature unique to the electric Benz range.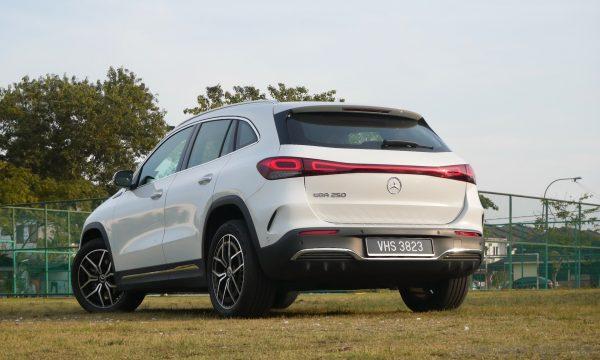 Also noteworthy are the 19″ AMG 5-twin spoke light alloy wheels and the restyled bumpers (without tailpipe finishers, of course) with AMG Line bits.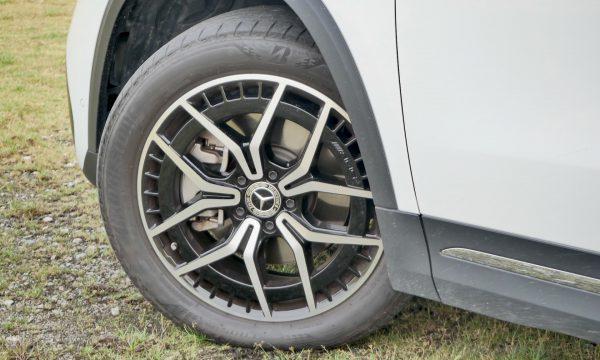 The EQA, like other EQ models, has its nameplate on display on the A-Pillar. Very unconventional, and some may even like it.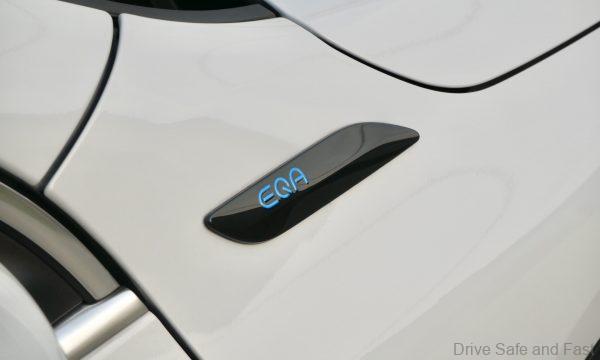 Inside, there's more of the typical great work we've come to expect from the three-pointed star. Buttons, switches, air cond vents and capacitive touch surfaces are a joy to use with distinct, high-quality tactility.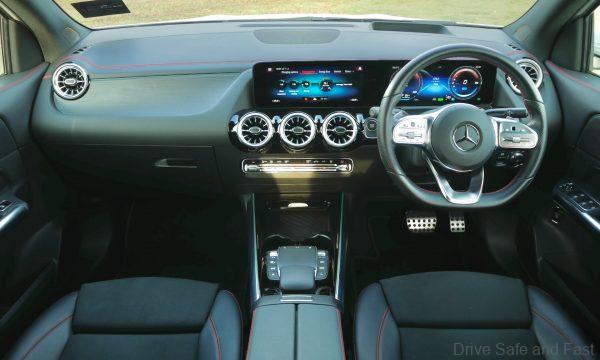 Mercedes-Benz still leads in cabin ambient lighting and dramatic flair. The dual 10.25″ screen set up has aged gracefully and comes with 'EQ' specific animations, charts, and menu screens.
The instrument cluster can still be configured in 'Classic', 'Sport', 'Progressive' and 'Understated' as in most other modern Mercedes-Benz vehicles though the readouts are a little different for the electric powertrain. There's also a heads-up display and wireless Qi charger but the lack of a panoramic parking camera should be noted.
There's a tinge of sportiness from the AMG Line kit, with red contrast stitching, a flat-bottomed steering wheel, and alloy pedal finishers. However, it's most a sombre interior with a lot of black artificial suede and leather to go with the black linden wood trim. The EQA 250 AMG Line's interior has the tech, luxury and performance characteristics in equal measure. Around back, there are air vents, a single USB-C port and a little storage bin to go with some cup holders and an armrest. It ticks enough boxes, but the space is a little cramped.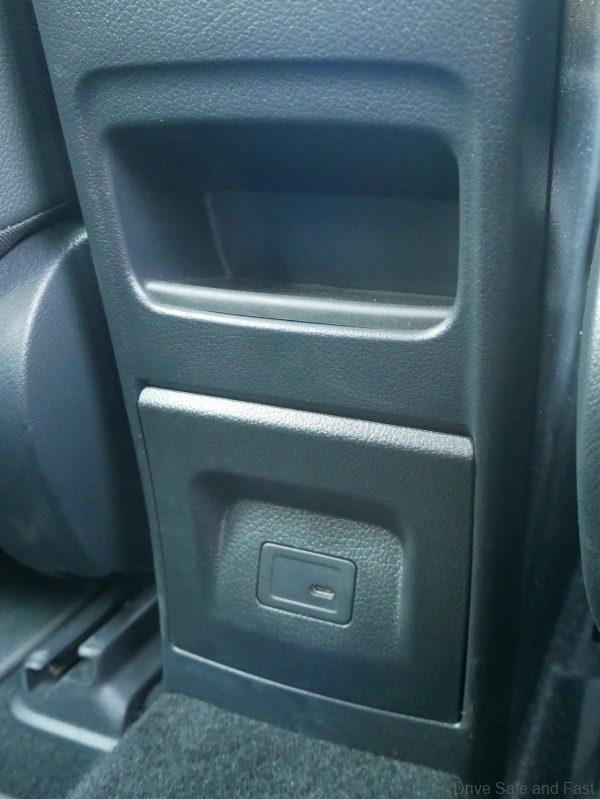 The cargo room is a little smaller than in the GLA but features a powered tailgate and 40:20:40 split folding seats. In my view, this makes the EQA more suited to couples than small families. The boot's simply not large enough to accommodate a stroller and luggage for 3 or 4.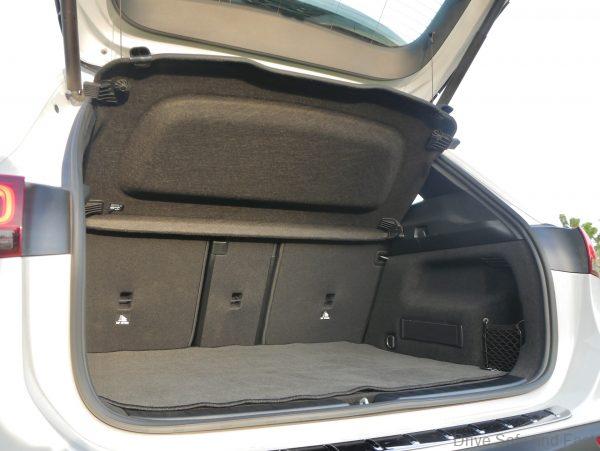 Value
This is the most affordable electric vehicle sold by Mercedes-Benz Malaysia and quite honestly it does tick enough boxes to make a lot of customers happy. Range is not class leading, but it's usable for interstate drives with 429km of range on a full charge. We had the car for nearly a week during our test drive in the Klang Valley and didn't encounter range anxiety despite driving it hard nearly every day.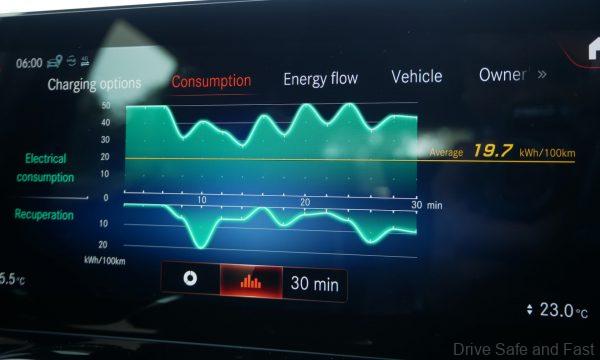 Even though it doesn't represent great value next to its petrol counterpart, we feel there's enough of a reason to spend this kind of money to be seen in an electric Benz. It's just a lot more head-turning and more of a talking point. Plus, zipping around quietly without emissions does have its charms.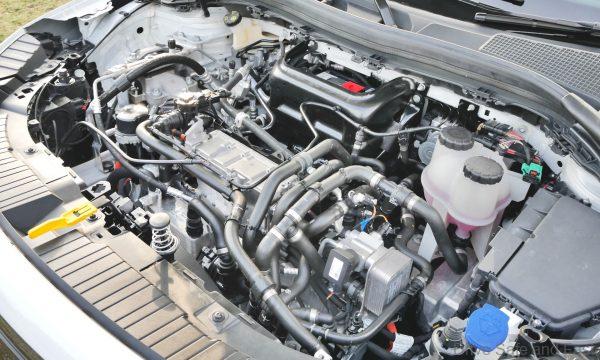 The issue is that the EQA also doesn't represent great value next to electric counterparts from other brands. Kia's EV6 and Hyundai's IONIQ 5 are both built on a dedicated EV platform that offers faster charging, higher range, better performance overall and a much better package as a vehicle. At this point though it's really about which brand can deliver their electric vehicles to customers the fastest. Supply chains are still in shambles and waiting lists for EVs, even at this price point, are still very long.
All said and done, the EQA does electric vehicle stuff decently. 11kW AC Charging and 100kW DC Fast Charging isn't anything to write home about, but it's not that bad all things considered. And if you're a fan of the way Mercedes-Benz builds and presents vehicles, there's plenty to love about this little electric crossover. The 4-year warranty and 8-year battery warranty are pretty solid too.
Mercedes-Benz EQA 250 AMG Line Specifications
Motor: Single, front-mounted electric motor
Battery Capacity: 66.5kWh
Range: 429km
Max power: 188hp
Max torque: 375Nm
Top Speed: 160 km/h
0-100 km/h: 8.9 seconds
Price: RM278,201.25