Automotive
Published on January 12th, 2023 | by Subhash Nair
0
Audi e-tron Range Now Open For 'Registrations Of Interest' In Malaysia Without Much Info
Audi e-tron range will come to Malaysia, but how many are interested with so little information?
Last year, Audi Malaysia's stewardship was taken over by PHS Automotive Malaysia – a sister company to Volkswagen Passenger Cars Malaysia. Since then, nothing radical has been announced from the brand with the four rings. The rumoured CKD plans have not materialized and their new products remain poorly priced against rivals Mercedes-Benz, BMW, and Volvo Cars. This year, they're kicking things off by taking registrations of interest for their all-electric e-tron range.
The models that are being offered are:
Audi Q8 e-tron
Audi Q8 Sportback e-tron
Audi e-tron GT Quattro
Audi RS e-tron GT
Here's the thing. If you go to Audi Malaysia's e-tron landing page, there's no explanation for what any of the above listed models are. What's more, the Audi.com.uk page is being blocked from access if you're from Malaysia, making it even more difficult to get information about these cars. And then when you go to the registration form, you're suddenly presented with SIX options rather than four.
That's because the Q8 e-tron and Q8 Sportback e-tron are available in two vague power outputs: '50' and '55'. What do these numbers denote? Not kilowatt. Not Nm of torque. Just an ethereal measurement for software limited performance.
So, we're going to do a bit of work to explain what these 'e-tron' models are so that you can better understand the models being offered here. And no, not all available e-tron models are being brought into Malaysia.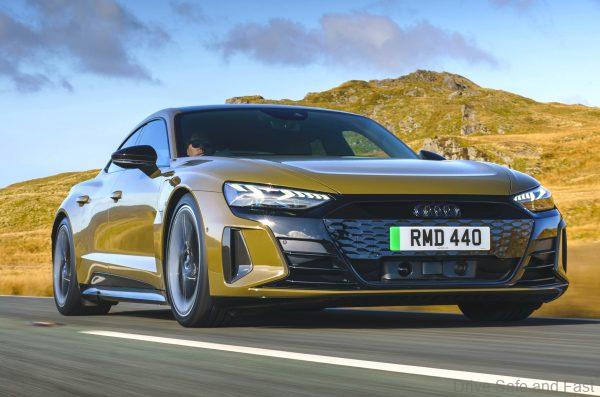 Q8 e-tron and Q8 Sportback e-tron (MLB Evo Platform)
Short explanation: an electric rival to the BMW X5/X6.
Despite the name, this is NOT an electric version of the Audi Q8. This WAS the Audi e-tron back when it was first launched. However, it was facelifted and renamed the 'Q8 e-tron' last year. The only major similarity between the Audi Q8 and the Audi Q8 e-tron is that they are both SUVs built on the MLB Evo Platform from Volkswagen Group.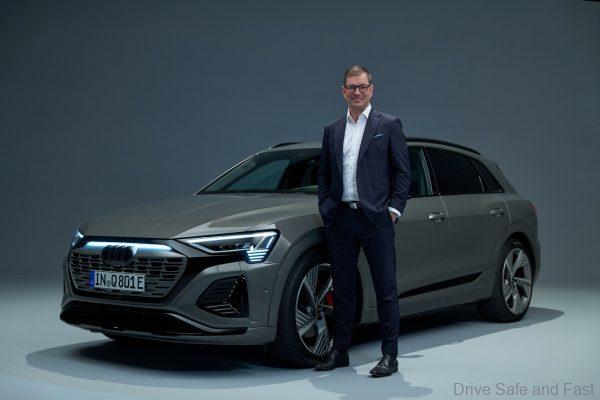 Four options are being considered for Malaysia:
Q8 e-tron (standard SUV shape)

50 (mid output)
55 (high output)

Q8 Sportback e-tron (SUV coupé shape)

50 (mid output)
55 (high output)
Here's the Audi Australia brochure. They offer slightly different specifications but at least you'll have an idea of what these models are about.
e-tron GT quattro and RS e-tron GT (J1 Platform)
Short explanation: Audi's version of the Porsche Taycan.
The Audi e-tron GT quattro and RS e-tron GT are both essentially the same car made to different performance specifications. They BOTH have all-wheel drive even though only one of them comes with the quattro moniker. The difference is in power output and equipment.
Let's call it the 'Audi e-tron GT' for simplicity's sake. This is the car you saw Tony Stark drive in the last good Marvel movie you watched. The e-tron GT is not an SUV, it's a four-door sedan with frameless windows and a sloping roofline. It is built on the same platform as the Porsche Taycan, thus the similarities.
e-tron GT

e-tron GT quattro (350kW, 630Nm)
RS e-tron GT (440kW, 830Nm)
Here's a link to the Audi e-tron GT brochure in Australia. Specs may differ, but you'll get a better idea of what these models are.