Automotive
Published on January 11th, 2023 | by Sounder Rajen
0
BYD Seal Sales Surging In China, Will Malaysia Get The Car Too?
BYD has sold 55,200 Seal models in just 5 months in China
With BYD recently launching the Atto 3 model here in Malaysia recently, the brand expects it to see decent sales just as we do, however back in China, the brand is already celebrating the success of another somewhat recently launched model, the BYD Seal and it is no exaggeration to say the car is a runaway success.
The BYD Seal sedan was built on the e-platform 3.0 and is a part of the brand's "Ocean series" of vehicles. It was highly anticipated in China (and I would love to see it here in Malaysia too), and was launched in China in August 2022. Well, it was not a disappointment at all as it sold 55,200 units so far.
Moreover, in its first month after launch alone, the BYD Seal saw an impressive 1,726 units sold and followed that up with an impressive 7,473 units in September. Then in October 11,267 more units were sold while the Chinese automaker sold 15,356 units in November and 15,378 units in December.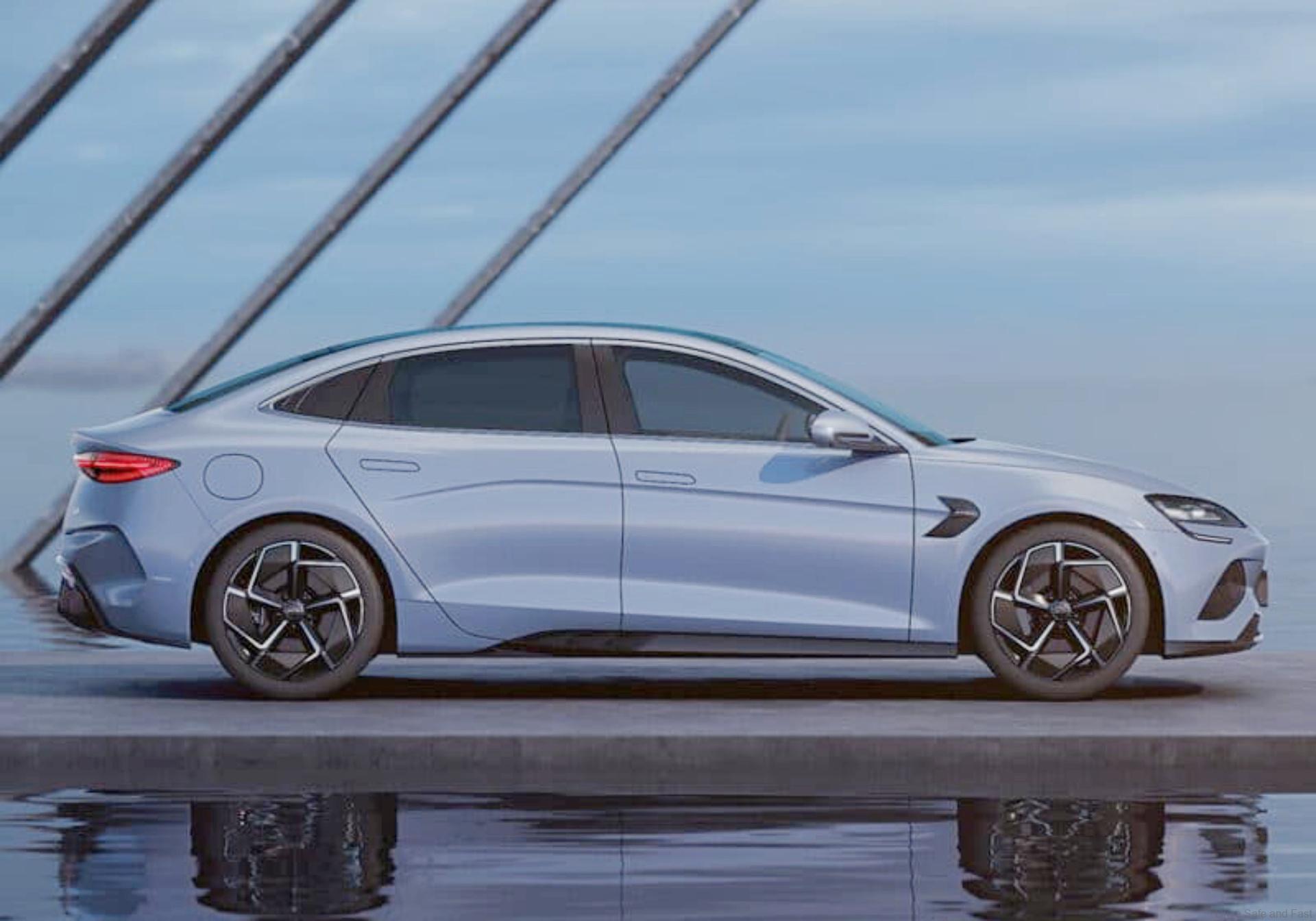 The standard BYD Seal is powered by a 61.44kWh battery which produces 150kW and 310Nm of torque which allows the car to hit 100km/h from a standstill in 7.5 seconds. The car has a CLTC range of about 550km and can take 110kW max DC charging power and all versions charge from 30 to 80 percent in about 30 minutes.
Meanwhile, the long range version of the BYD Seal is powered by a 82.56kWh battery making 230kW and 360Nm of torque and has a century sprint time of just 5.9 seconds. This version has a CLTC range of roughly 700km and can take a 150kW max DC charging power.
On top of that, the top spec all-wheel drive performance version of the BYD Seal is also powered by a 82.56kWh battery that produces 390kW of power and 670Nm of torque and goes from 0 to 100km/h in an astonishing 3.8 seconds with a CLTC range of approximately 650km and also can take 150kW max DC charging power.
Furthermore, after considering conversion rates, the base model BYD Seal starts from roughly USD31,000 (about RM135,563) while the long range version starts from USD38,000 (roughly RM166,174) and the performance version starting from about USD42,000 (approximately RM183,666). Note that these are the rates for 11/01/23.
With these amazing prices, it is no wonder that the BYD Seal's main competitor, the Tesla Model 3, is being outsold. Well, that and a plethora of other reasons why Tesla in general is just not doing so well right now. Regardless, surely 55,200 buyers cannot be wrong about a car like this.
Well, I hope that BYD also brings in the Seal sedan to Malaysia very soon as I would love to see how the company fits the car here and how well it would sell. I know I would personally buy it if it were sold here in Malaysia. What about you?