Automotive
Published on February 20th, 2023 | by Sounder Rajen
0
Hyundai Creta SUV Possibly RM118k For Malaysia
Will the Indonesian built Hyundai Creta be a smash hit here too?
The Hyundai Creta has been one of the brand's best selling SUVs in India and it is a shame we never got the car here in Malaysia. Now, PT Hyundai Motors Indonesia (HMID) has revealed sketches for an Indonesian built version of the Creta which will be built in and launched soon in Indonesia then later in Malaysia.
For the first time in the history of Hyundai, the brand will be redesigning the exterior and interior to localise the Creta to the Indonesian market and make it a truly Indonesian product in the brand's first factory in SouthEast Asia. Thankfully, we can soon expect this SUV in Malaysia as well.
Moreover, with Trident Hyundai confirming that the brand will be unveiling a new Hyundai Creta Knight Edition, which is an all-black version of the regular Creta, there is also a chance that Malaysia and Indonesia will see a similar concept. This would definitely help sell the SUV to a wider audience.
The design of the exterior of the new Indonesian version of the Hyundai Creta is bold and sharp, with well balanced proportions and a sleek and sharp rear as well as a unique grille that looks like a mesh design and futuristic rims, the car is a looker from all angles and without a doubt, modern in every sense of the word.
The interior sketches also look very modern and very spacious. The minimalistic approach that Hyundai aims to take with the Indonesian built Creta is one that I feel will really make this SUV a true challenger to other similarly sized SUVs on the market as it is simple and clean.
One interesting feature in the interior of the Indonesian built Hyundai Creta is the centre console which seems to be almost entirely empty except for the gear shifter and while the central infotainment screen may look slightly "2008," I think that suits the Asian market a bit more as it looks easier to operate.
These sketches that Hyundai has released of the future Indonesian built Creta are spot on as I think the designs will translate perfectly to the SouthEast Asia market and I especially like the design of the rear tail lights as they are quite unique and I hope the brand sticks with this design and it carries over to Malaysia without too many changes.
Hyundai also confirmed that the new Creta made for Indonesia will be equipped with high-tech features such as a High Mounted Stop Lamp (HMSL) and a Parametric jewel hidden-type DRL. Assuming the car will also debut in Malaysia with a comprehensive list of safety features, it will be the SUV to beat in its segment.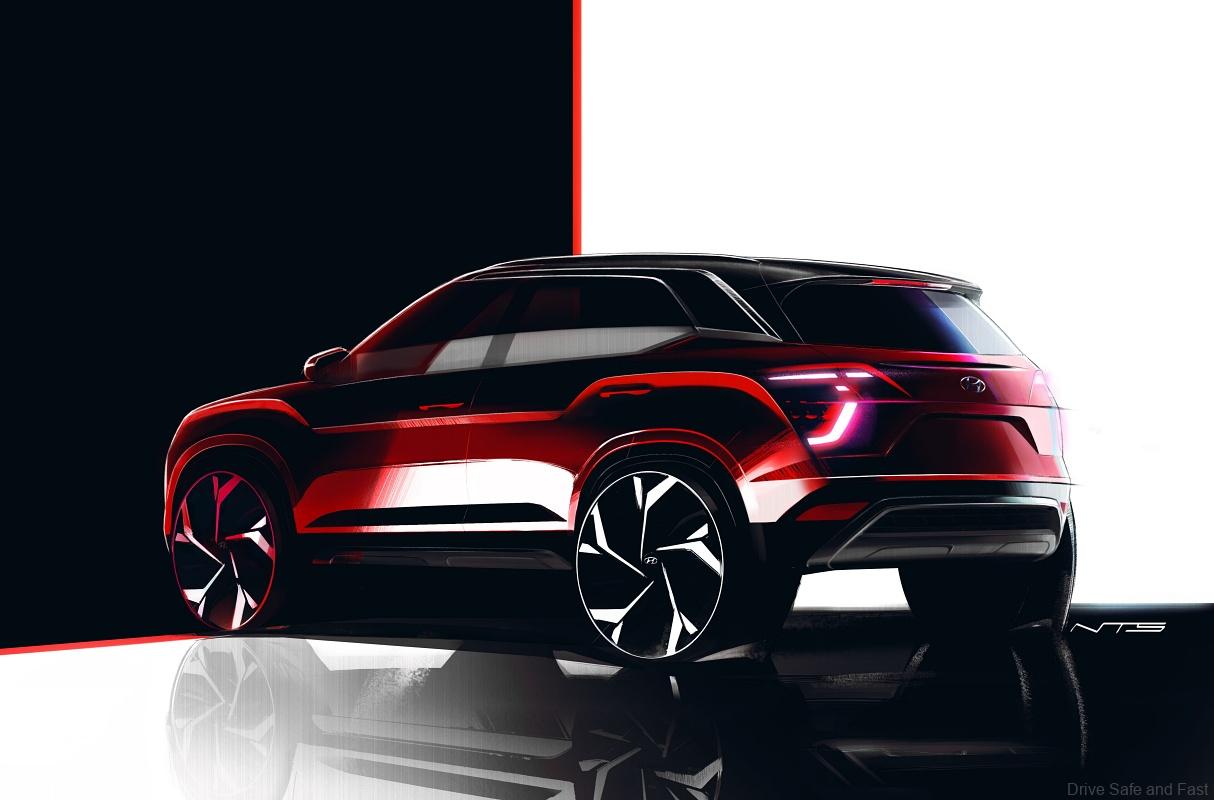 So what do you guys think of this new Hyundai Creta? Are you excited to see it in Malaysia?