Automotive
Published on February 4th, 2023 | by Sounder Rajen
0
Nissan Unveils Max-Out EV Concept Highlighting Sustainable Mobility
Nissan is doing this at its almost month-long Nissan Futures event
Nissan Motor Co., Ltd. (Nissan) will be holding the Nissan Futures event, showcasing how Nissan is shaping the future of sustainable mobility and innovative design at its Global Headquarters Gallery from 4 February 2023 until 1 March 2023 and as part of this event, unveiled a physical model of the Nissan Max-Out EV convertible.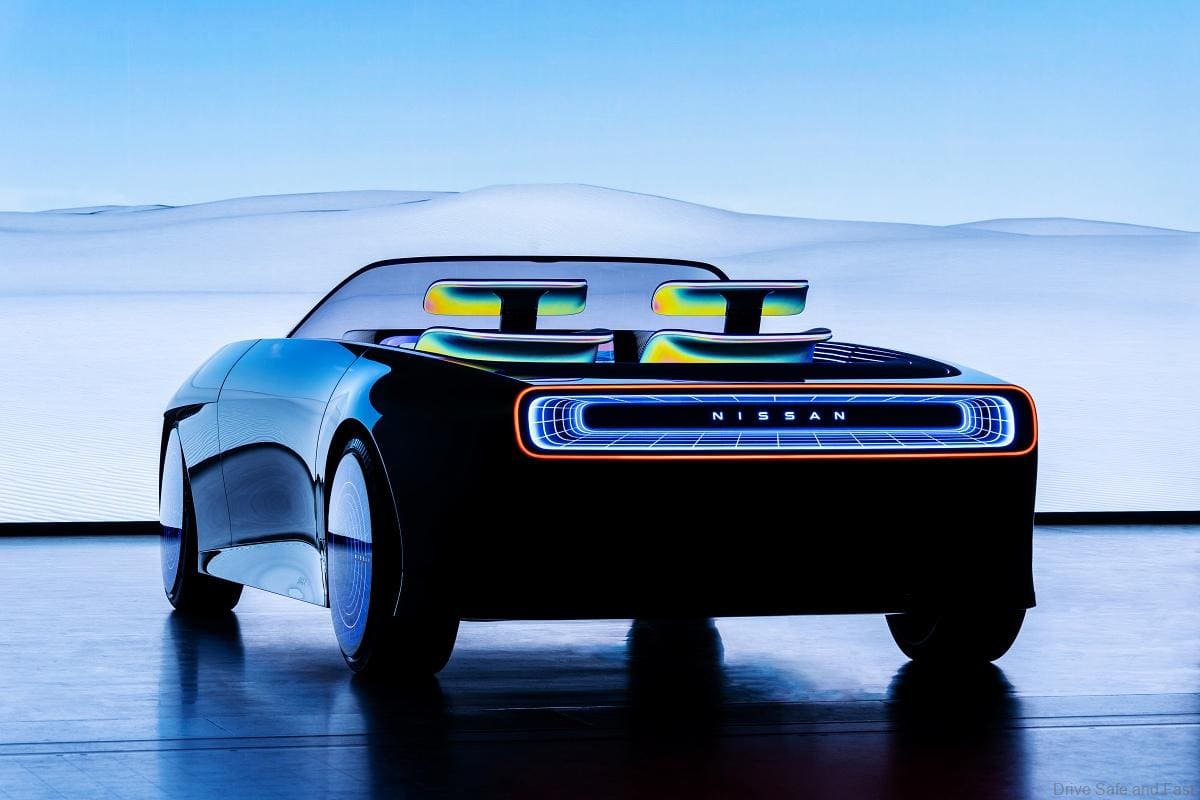 While the Nissan Max-Out EV convertible was already shown before, it was only in virtual form as part of the Nissan Ambition 2030 vision which was announced in November 2021. Now we get to enjoy a physical version that embodies the brand's desire to support greater access to sustainable and innovative mobility.
Moreover, the Nissan Max-Out EV convertible will be on full display, for everyone to see throughout the event. The Nissan Futures event will also feature interactive customer events, panel discussions with experts, and various displays, so if you are interested to know more about electrification, you won't want to miss this event.
The aim of all these panels and displays is to exhibit the Nissan's innovations in electrification, vehicle intelligence, power management, vehicle battery reuse, and more. For those unable to attend but still really want to listen in on the panels, don't fret, the panel discussions can be attended virtually as well.
On top of that, entry to the Nissan Global Headquarters Gallery for the Nissan Futures event is completely free regardless of if one enters physically or virtually. Display and content information will be made available on the Nissan global corporate website as well as on its YouTube and LinkedIn channels.
This is all great but the highlight of the event is the Nissan Max-Out EV convertible which is designed to provide a sense of openness while offering a dynamic driving experience. It also displays the brand's innovation to develop a diverse range of advanced and striking vehicles, with a clear vision of sustainability.
What's more, one can attend the panel discussions at the Nissan Futures event to gain an understanding of the company's decade-long initiatives in Vehicle-to-Everything (V2X) and battery reuse through two panel discussions on 21 February 2023 with experts from Nissan and its partners to explain the whole process thoroughly so anyone can understand it.
These panels will also explore how Nissan has been leading the automotive industry through its work with its partners to prepare for the various challenges and opportunities the coming large-scale transition to electric mobility will bring and how to expedite this and make the transition smoother.
Public events such as the Nissan Futures event are very important as Nissan uses events like this to continue to create opportunities for two-way dialogue that will enable the company to better understand individual and societal needs and drive towards a cleaner, safer and more inclusive world for everyone.