Cars
Published on March 20th, 2023 | by Subhash Nair
0
2022 Land Rover Defender 90 P300 Review
We took the 3-door Land Rover Defender 90 with the P300 powertrain out for a drive.
The new Land Rover Defender is a smash hit around the world. Despite criticisms that this new model was made too sophisticated and too luxurious to be a true successor to the much loved off-roader, the car has almost single-handedly returned Jaguar Land Rover back to profitability and that's proof that they did the right thing. The people who are buying the Defender are looking for a status car. These are the same folks who have looked at the Mercedes G-Class and found it wanting. So then the real question becomes "what's the right variant of Defender to purchase?".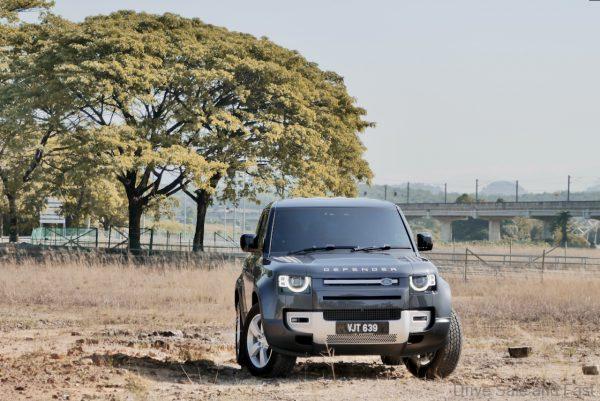 Last year, the answer was obvious – just get the one that's available. Last year, the VOTY winner for Luxury SUV of the Year was in fact the full-spec Defender 110 P400. Read our review of it for a more in-depth look at the new Defender overall. This has the standard wheelbase and 5 doors with the high output 3.0L 6-cylinder engine. This year, there's a smaller variant with a smaller engine available and we've decided to check it out as well.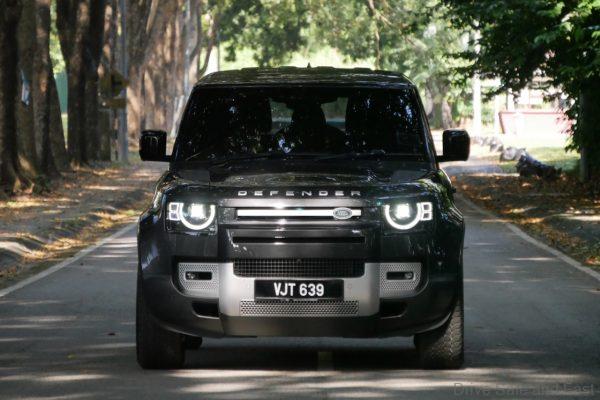 The Defender 90 has a shorter wheelbase and just 3 doors. We took this smaller Defender with its smaller P300 2.0L 4-cylinder petrol engine, which comes from the same family of 'Ingenium' JLR turbocharged engines. We went from the most decked out Defender to one that was a lot more restrained but I think this is the layout I'd recommend to most people. Here's why.
The Look
Say what you want about the new Defender's capabilities and prowess – the real reason people love it is because it looks like it means business. Land Rover's design team have done a phenomenal job distilling the essence of a tough, futuristic, luxury bush basher and the new Defender is the result of their efforts.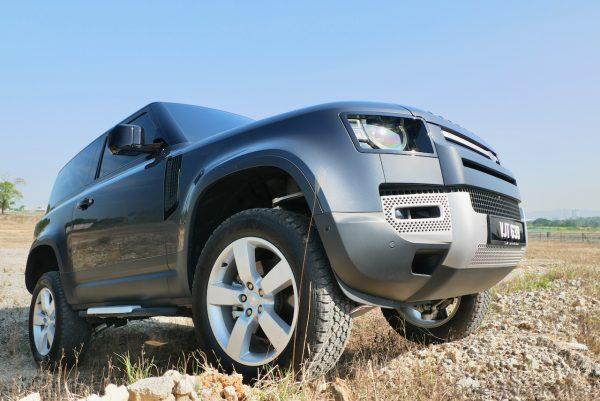 With the 110 model, the proportions work from some angles but really don't from others. To my eye, the new Defender was first drawn with 3 doors in the '90' form before the 110 and then 130 extended wheelbase models were conceived.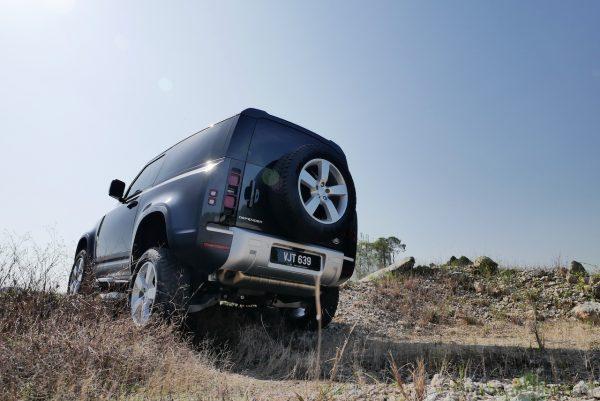 I also personally think that a car like the Defender is not suitable for those who prefer to be chauffeured. Even with the rear doors, the fact that access into the cabin requires climbing a step shows that this is a car for drivers who like a rugged machine.
Therefore, a 3-door 90 model philosophically is the correct way to go with the Defender. It's like the Suzuki Jimny in that sense – not really a car for the family, but a unique specimen that reflects personal taste.
On this model I also liked that the steps were a fixed item and not retractable. This suits the rugged nature of the Defender better and is one less point of failure. Sure, it's one less talking point, but this is not a vehicle that's in need of any additional attention.
The Capability
With this model, the wheelbase and overall length is significantly shortened versus the 5-door models. Wheelbase alone is 435mm shorter while length is more than a meter lower than on the longest Defender model. With all other factors being kept constant, the Defender 90 is theoretically the best to take off-roading and the easiest to manoeuvre.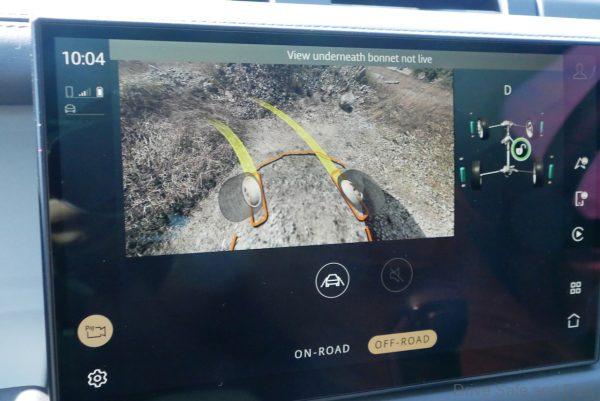 The model we took still came equipped with a 360-degree camera with off-road mode and ClearSight Ground View (a feature that is fast becoming an industry standard on premium off-roaders). It also has a twin-speed transfer box, electronic air suspension that can increase the ride height by as much as 145mm for extreme off-roading. All Defenders also have a max wading depth of 900 mm, so heading into some water should be no problem at all.
With this P300 model, you get a 2.0L turbo 4-cylinder that outputs 300PS and 400Nm of torque. Maximum torque is available from as low as 1,500 rpm which should make it comparable to a diesel when it needs to towing and getting itself or other vehicles out of trouble. It's not just the power figures either – you still get Adaptive Dampers that evaluate body movements up to 500 times a second and Terrain Response with Normal, Mud and Ruts, Grass/Gravel/Snow, Sand, Rock Crawl and Wade modes. This ensures the Defender 90 P300 is equipped for any kind of situation.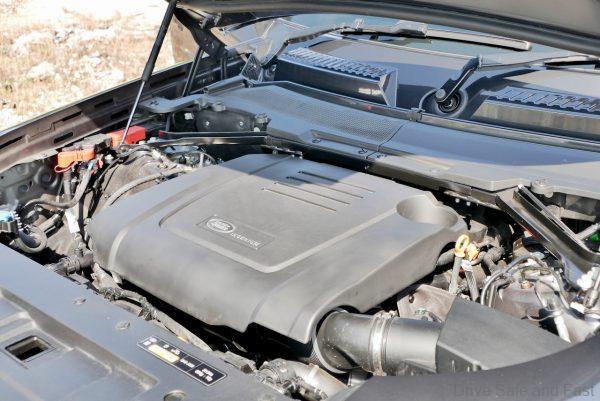 On Road Behaviour & Value
Honestly, most owners are going to be on tarmac 99% of the time. Possibly 100% of the time in many cases. The new Defender behaves itself really well on the road. It has poise, confidence and comfort sorted. While the 6-cylinder unit is overall more powerful and more effortless at bringing the Defender up to cruising speed, this P300 4-cylinder is actually our preferred unit. Without a mild hybrid component, the whole setup is simpler and more intuitive in terms of pedal feel. It's a little more predictable at lower speeds and the Defender's far too heavy to be given too much pace anyway, so the lower output fits better with this vehicle's overall character. Just cruise slowly through the streets and let others move out of your way.
It's also really nice that there are no badges to discern a 4-cylinder from a 6-cylinder Defender, so there's no badge snobbery to speak of. With road tax stickers becoming a thing of the past, it'll be impossible for passersby to figure out that you're actually saving RM260,000 over the 6-cylinder model and quite a bit in road tax, insurance, and fuel costs too.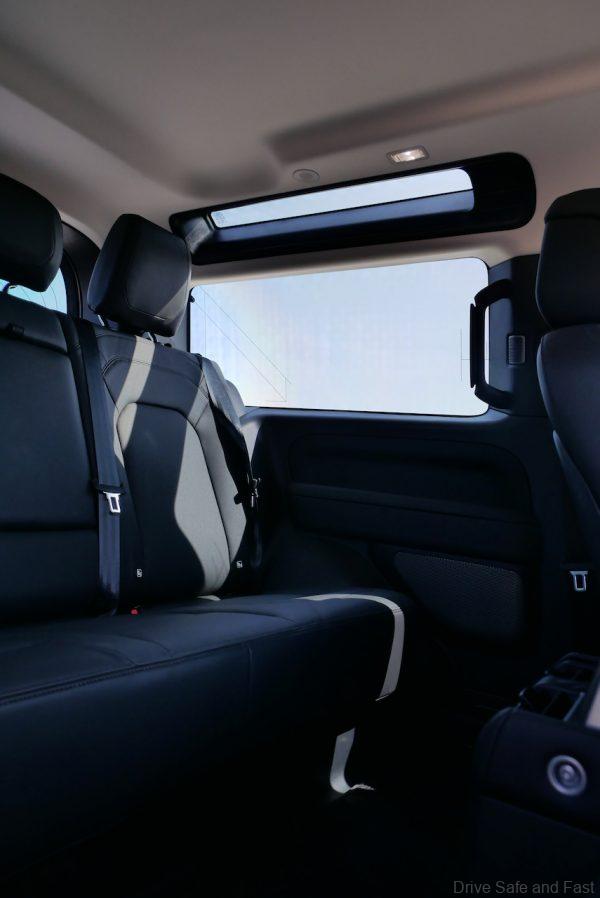 JLRM also packaged out particular unit without a sunroof and we found ourselves not missing it at all. The Defender 90 still comes with the unique Alpine Lights for the rear seats and in our Malaysian weather, these let just enough light in without increasing the temperature in cabin noticeably.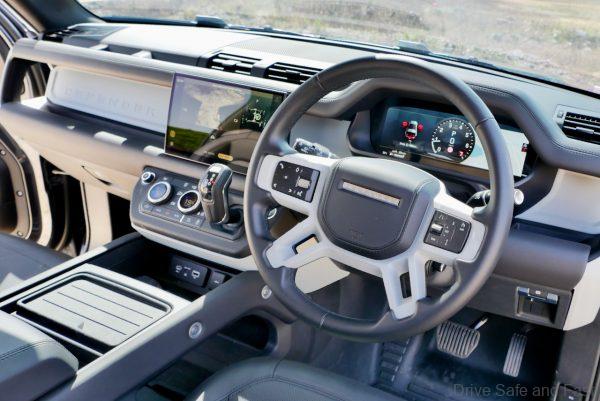 Overall
The Defender 90 P300 looks on paper to be a cut down version of the Defender 110 P400 we drove last year but that's far from the case in actuality. It's every bit as charming, a little more practical and it turns just as many heads too. A car like the Defender is meant to show the world that you can do what others can't. So get the one with fewer doors and use it as your luxury lifestyle vehicle and keep a softroader or MPV as your family car.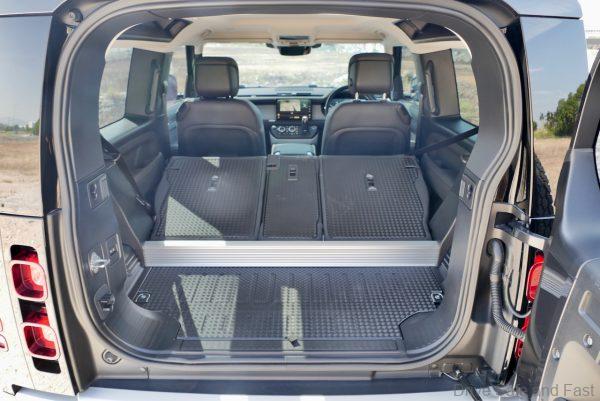 Land Rover Defender 90 P300 Review
Engine: Inline-4, 16-Valve, DOHC, Turbocharged
Capacity: 1997cc
Gearbox: 8-speed Conventional Automatic with 2-speed transfer case
Max power: 300PS @ 5500rpm
Max torque: 400Nm @ 1500rpm
Top Speed: 191km/h
0-100 km/h: 7.4 seconds
Price: RM838,800