Motorsports
Published on March 6th, 2023 | by Sounder Rajen
0
First Outing For Porsche 963 Hybrid Prototype At The 24 Hours Of Le Mans
Porsche tackles the 24 Hours of Le Mans with three 963 hybrid prototypes
The Porsche Penske Motorsport works team used three Porsche 963 hybrid prototypes to compete in the 24 Hours of Le Mans and along with the two hypercar vehicles from the FIA World Endurance Championship (WEC), the team will also compete with a hybrid prototype from the IMSA WeatherTech SportsCar Championship.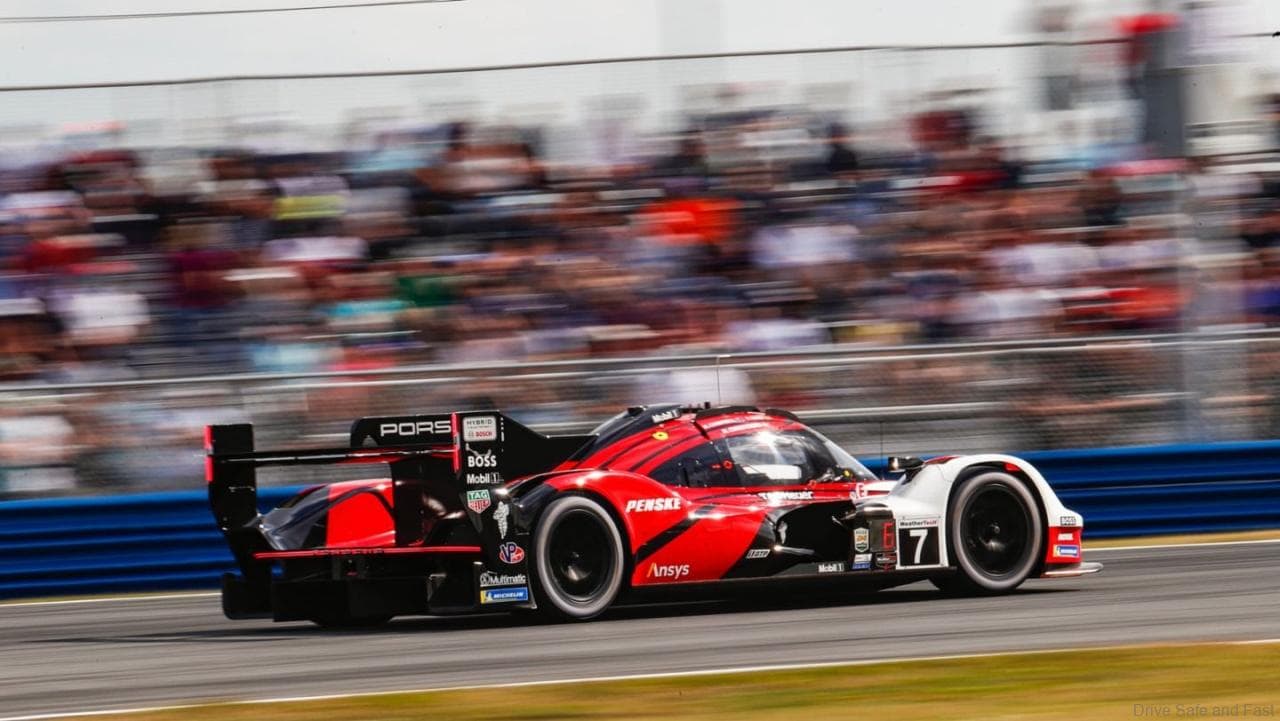 This iteration of the race is also the 100th anniversary of the endurance classic, and as such, Porsche is determined to maximise its chances of scoring its 20th overall victory at the 24 Hours of Le Mans. To this end, the Porsche Penske Motorsport works team has entered a third Porsche 963 in the long-distance classic race.
Moreover, the Le Mans organiser, ACO, has already given the green light for the additional hybrid prototype. The vehicle tackles the race sporting the starting number 75 as 2023 marks the 75th anniversary for the German sports car manufacturer so Porsche clearly has something to prove this year.
Thomas Laudenbach, Vice President Porsche Motorsport, stated, "Le Mans is the highlight of every endurance season – even more so this year in light of the 100th anniversary of the 24-hour race," summarises Thomas Laudenbach."

He added, "For us, it's all about maximising our chances of scoring our 20th overall victory at Le Mans on the 75th anniversary of the Porsche brand. That's why we're fielding a third car. The history of the race has shown that the additional cars deployed are often the factor that ultimately tips the scales."
Additionally, Urs Kuratle, Director Factory Motorsport LMDh, said, "While the choice to commit to Le Mans with three cars increases our chances, it also presents us with enormous challenges. We have to put together an additional crew and ship one of the IMSA cars to France and back again."
"On top of that, due to ongoing supply bottlenecks for certain assemblies, the parts supply might not be perfect. We want to do the best we can and shine in the 75th year of the Porsche brand and at the 100th anniversary of 24 Hours of Le Mans." He adds.
Jonathan Diuguid, Managing Director Porsche Penske Motorsport, also explained, "Since day one of Porsche Penske Motorsport, the 24 Hours of Le Mans has been our focus. The privilege of fielding a third Porsche 963 throws both logistical and operational challenges at us."
Dane Cameron from the USA, Michael Christensen from Denmark and Frenchman Frederic Makowiecki will drive the number 5 Porsche 963 while the number 6 car will be helmed by Kevin Estre from France, the Belgian Laurens Vanthoor and the three-time outright Le Mans winner Andre Lotterer from Germany.
Felipe Nasr from Brasil will drive the number 75 Porsche 963 car and His two teammates, who will be announced later, will also come from the well-known Porsche Penske Motorsport IMSA line-up.