Automotive
Published on March 21st, 2023 | by Subhash Nair
0
Honda BR-V Has Been Discontinued In Malaysia With No Replacement Planned
The compact 7-seater segment proves to hot for the Honda BR-V to handle.
Honda Malaysia was one of the first non-national brands to capitalise on the compact 7-seater crossover market when it introduced the BR-V here. The first model proved successful and received a minor facelift, but soon there was trouble looming on the horizon. First in the form of the Mitsubishi XPANDER. This was Mitsubishi Motors Malaysia's first new passenger car in many years and many dormant fans of the brand with three-diamonds woke up and put money down. Then Perodua and Toyota attacked with the Aruz and Rush sister models, bringing simple ladder frame solutions to the segment, but adding high-tech ADAS to the mix.
The BR-V managed to soldier on for some time, but last year proved too competitive for the little people mover. The final nail in the coffin came with the ALL-NEW Perodua Alza and Toyota Veloz sister models. While Indonesia received an all-new BR-V, Honda Malaysia has decided that it's time to retire the BR-V altogether in favour of pioneering another new segment with the WR-V and that's fair enough.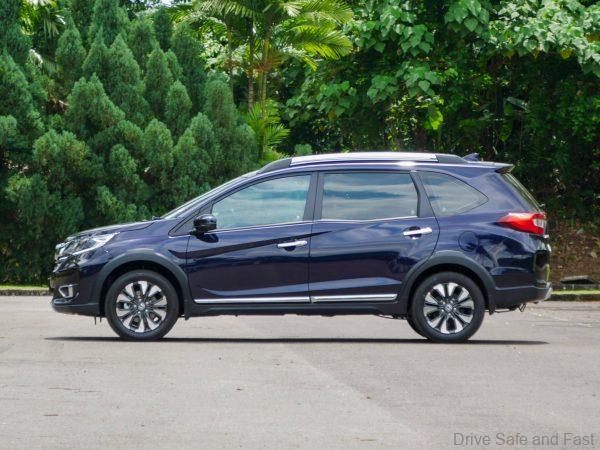 Why WR-V Instead of BR-V?
The 7-seater compact crossover/MPV market was dominated by Perodua from 2009 with the first generation Alza. However, that car was left relatively unchanged for far too long. Ten years after its introduction, non-national brands began to realise that the Alza was getting a bit stale and some buyers were looking to upgrade. Plus, crossovers and SUVs had become trendy over the last decade, meaning a product like the BR-V would have a perfect opening to exploit.
Now with a second generation Alza around and a Aruz crossover available, the BR-V is faced with an uphill battle. Honda Malaysia could try and bring a second generation model, but it would probably still be faced with a tough pricing situation.
The WR-V presents a new opportunity for Honda. While the new HR-V has been upgraded to serve a more upmarket function, the WR-V is an all-new crossover product that's about the size of a Perodua Ativa (5mm shorter but 70mm wider) and with the bones and engine of a City. With a four cylinder engine, ADAS, and funky stying, the WR-V has what it takes to steal away sales from the Ativa. Toyota don't seem keen to introduce a Raize here and no other non-national has brought in such a vehicle in this segment yet.
In a sense, Honda Malaysia's introduction of the WR-V is more in line with their M.O. – moving quickly to exploit segments of the market where gaps exist.