Cars
Published on March 30th, 2023 | by Subhash Nair
0
Jaguar I-Pace 400 HSE Review: The Great Leap Forward
The Jaguar I-Pace is the right kind of EV for the price – fun, capable, involving, beautiful.
Last week, I was lucky enough to test drive the Jaguar I-Pace EV ahead of the vehicle's launch in Malaysia. I was blown away. Jaguar has fallen by the wayside as of late globally. Their products are competent enough, but usually benchmark below their German counterparts. In Malaysia, the issue is compounded due to high taxation on imported vehicles. Unlike Mercedes-Benz and BMW, Jaguars are all fully-imported to Malaysia.
With the I-Pace comes a chance for Jaguar to level the playing field. They've got a leg up on the competition with regards to electrification. The company is active in Formula E and has even made powertrains for the sport. What's more, there's an ongoing tax exemption on electric vehicles. This means the Jaguar I-Pace can come in and compete with the BMW iX and Mercedes-Benz EQC on equal ground.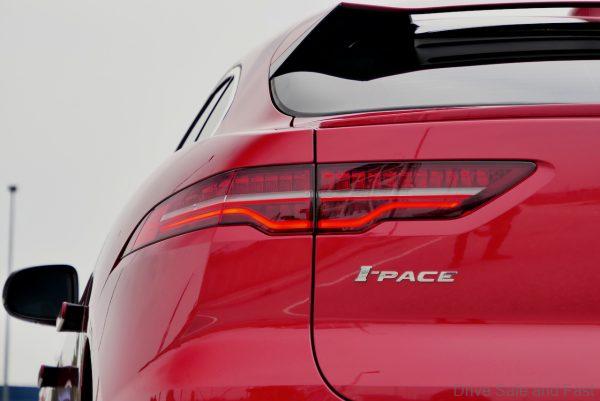 Reality of EVs in Malaysia
I've test driven many EVs this year. For the Malaysian market, it's still unlikely that many are going to use EVs are their first and only vehicle. It's more likely that the EV will serve as a third or fourth vehicle. EVs may also work as an affluent family's child's 1st car to drive to university and back. Even with a range of more than 400km, doing an interstate drive of 300km requires a charge up. So they're not going to replace petrol vehicles for interstate trips any time soon.
An EV thus has to standout enough to justify its existence. It has to offer a driving experience that exceeds a similarly priced petrol vehicle. It has to look distinct enough from its ICE equivalent but still be recognisable as a product from that brand. It does not have to prioritise 'tourer' elements for long distance travel. However, it should take advantage of packaging possibilities unlocked by electric powertrain layouts.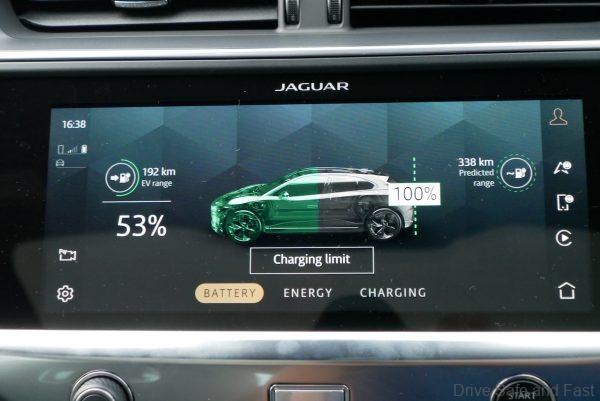 Triumph Of Aluminium
Looking at the points above, the Jaguar I-Pace is a clear winner. The I-Pace sits on the D7e platform – which was specially customised for EV-use. Like many Jaguar products, aluminium is the primary ingredient in this chassis.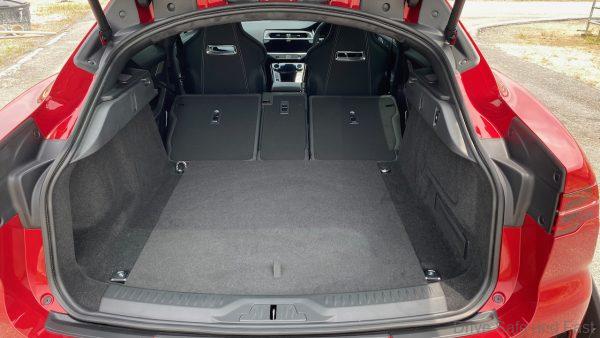 I have to say, the I-Pace is the most 'Jaguar' the brand has been in decades. The use of aluminium in the chassis finally shines through. In an ICE-powered Jaguar, the engine ends up bringing a lot of the weight forward and rather high up. In a typical EV rival, the use of a steel monocoque means that there's still some weight in the pillars to help the vehicle keep the roof from collapsing in a rollover.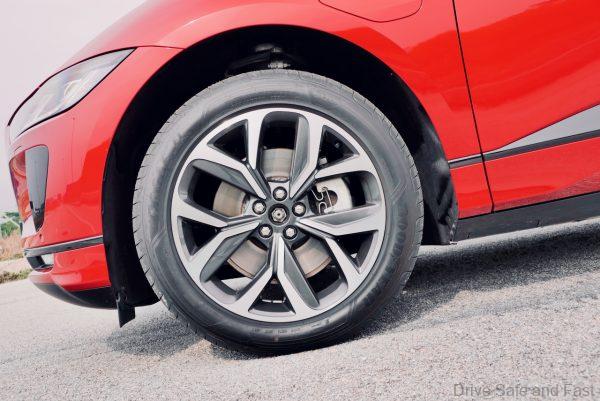 With the I-Pace, the weight is low and FEELS low. It's almost as if a kilogram of battery pouches is heavier than a kilogram of aluminium, as silly as that sounds. The best part is there's absolutely no flex in the chassis at all. We put the I-Pace through its… paces and found that it operated like a rocket ship – taking on as many G-forces as the driver inside dared ask.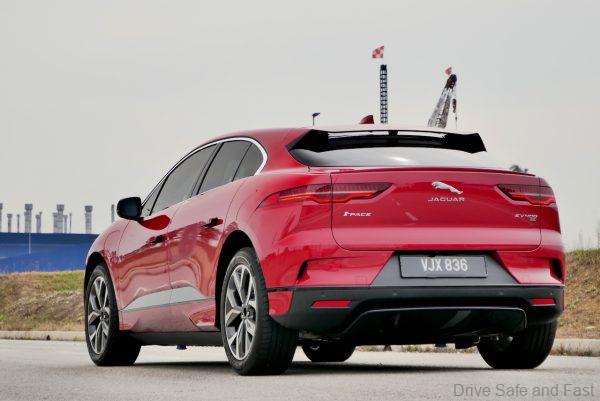 In The Electric Age, It's Not How MUCH Power
It's how you deliver the power to the wheels. Almost every electric vehicle since the Model S came out has been obsessed with tyre-shredding performance. It's almost as if there's a shared insecurity in the car industry around losing traffic light drag races to a Tesla.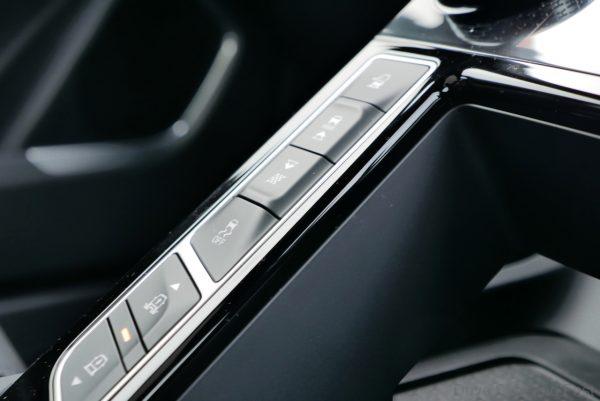 Frankly, it has gotten a bit tiring. It has become all about delivering maximum torque and power as soon as it's asked for.
The Jaguar I-Pace does not do this. On paper, the I-Pace has the kind of power that matches its closest competitors. But where the others clumsily deliver power like an on-off switch, the I-Pace builds performance up to a crescendo and puts intuition as the centre of the whole experience. The pedals and steering give you extremely detailed and realistic feedback throughout the speed range. The Meridian sound system pipes in an addictive, futuristic mechanical growl as the pace builds. Listen to it here:
Altogether, the I-Pace is simply the most engaging, rewarding, competent and characterful Jaguar vehicle I have ever been behind the wheel of. Despite being so electronic, it delivers one of the most organic driving experiences available on the market. My only complaint is that the brake regeneration adjustment is buried under a layer of digital menus.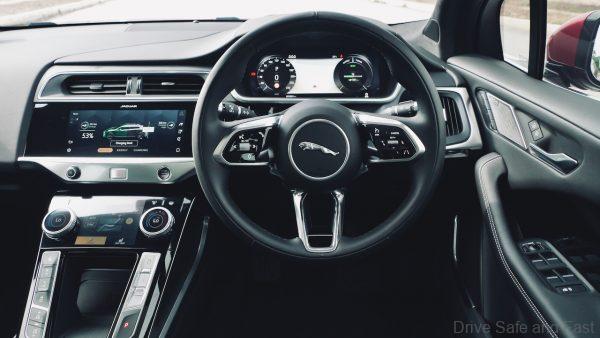 Looks to Kill
In the age of the crossover and SUV, premium brands are either looking over their shoulders or trying to reinvent the wheel. From Germany, we have the EQC with Porsche-inspired curves and the iX with looks even a mother might not love.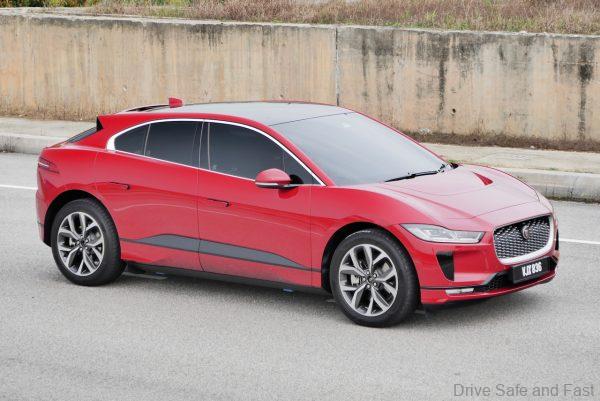 The I-Pace was Ian Callum's final new car design at Jaguar and the man went all-out in creating something that was both familiar yet radical. The I-Pace is characterised by its cab-forward design. Most Jaguar's have traditionally been defined by an extra-long hood to signify a big ol' engine with 6 cylinders or more.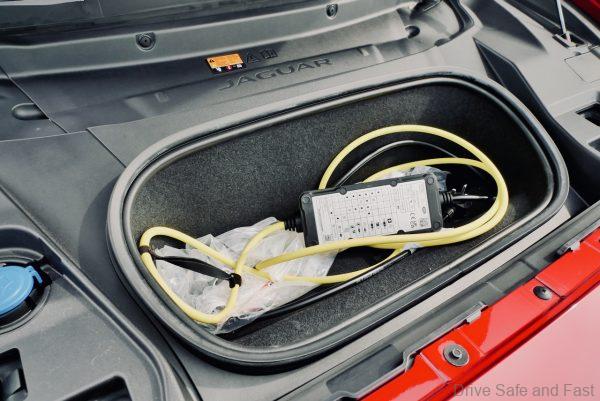 It's a design trope even Volvo Cars still carry with cars like the S90 even though their engines are all transversely-mounted 2-litre 4-pots. The I-Pace doesn't pretend to be something it's not. There is no need for a large bonnet, so the hood's only as long as it needs to be and there's a little frunk to store the charging cable too.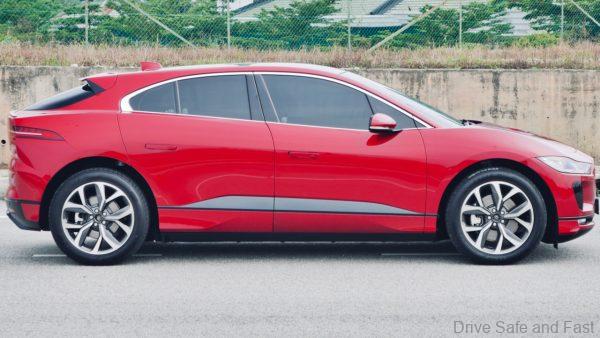 While it does have crossover styling, the entire package of the I-Pace is just plain low to the ground. It has the stance of a stalking cat about to pounce with a roof that terminates well below 1.6 metres despite housing an entire battery pack in its floor.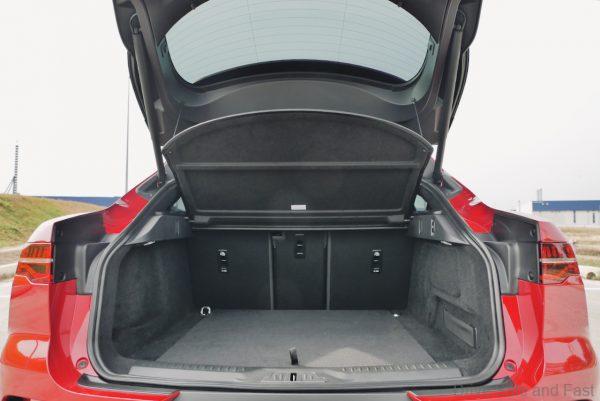 It still has a very usable 656 litre trunk with folding rear seats and serviceable rear seats with pillar-mounted air cond vents. Needless to say, Jaguar nailed packaging on the I-Pace and managed to create an EV design language that stays true to the brand while evolving things for a new powertrain.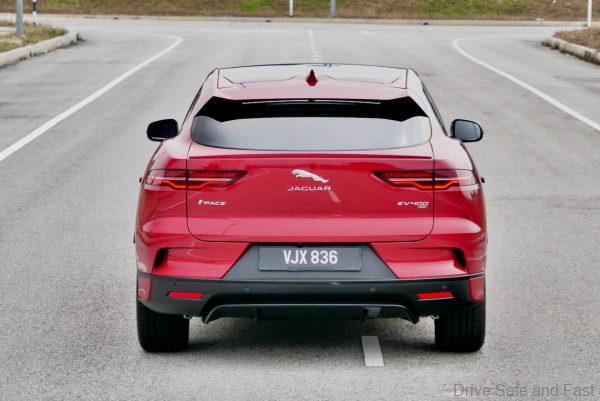 Cat's Kit and Pricing
When we started writing this piece we mentioned how the I-Pace is Jaguar's chance to compete on level ground with its German rivals. Unfortunately, Jaguar Land Rover Malaysia still puts its own markup on the cars bringing the final sticker price to RM498,800 – a cool RM100K higher than what Mercedes-Benz Malaysia asks for the EQC and what BMW Malaysia ask for the iX.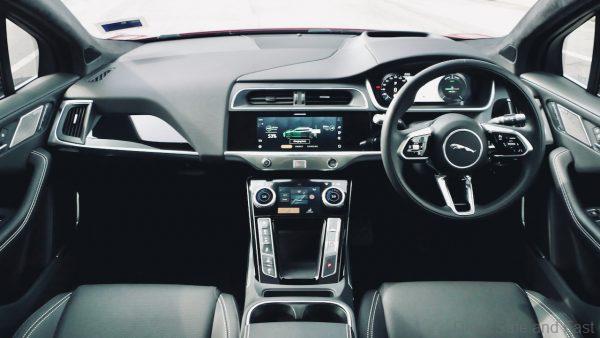 Is this justified? Maybe. From the point of view of the customer, such a markup is tough to swallow. Realistically though, these expensive toys are beyond a very strict value proposition. What I mean is this – any EV above RM300,000 is targeted at customers who already have 2 other petrol or diesel vehicles to do their daily driving. These EVs are meant to be an experimental semi-daily, in-city alternative to a traditional sportscar.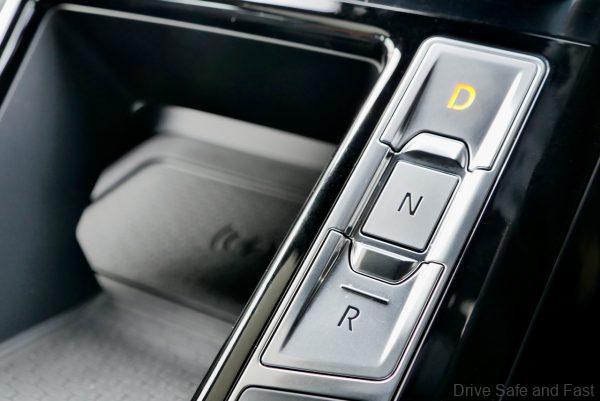 I've yet to drive the iX but I can say that the I-Pace is definitely a better looking vehicle. Compared to the EQC, the i-Pace is less practical but is a much more capable EV at the extremes. Is that worth an RM100,000 markup? It's also the first Jaguar in decades to outdo its German competitors, so maybe that'll help it over the edge for a few potential customers. Again, in this segment it's not really a strict comparative spec-for-spec thing and more about the exclusivity, looks and capability of the vehicle.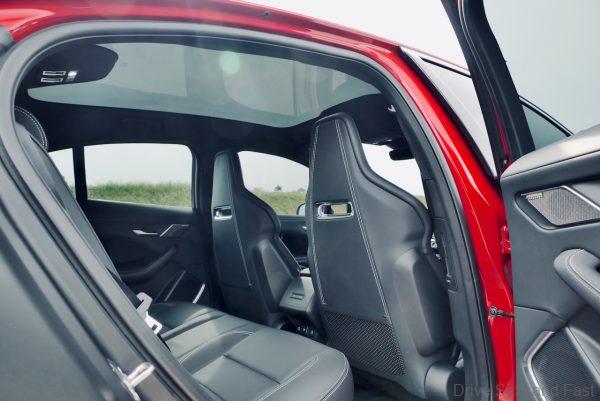 There exists a lower specification for Malaysia, but I'm not sure why it exists at all. The HSE spec adds Meridian 3D Surround Sound, Windsor leather upholstery, 14-way power adjustment for the front seats, and electronically controlled air suspension which is worth the RM38,000 price difference in my books. The equipment list for this HSE model is fair in this price bracket, but a 360-degree view monitor is a glaring omission.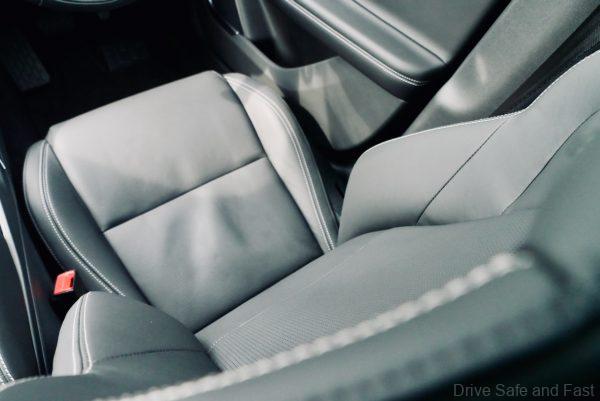 Jaguar I-Pace 400 HSE Specifications
Motor: Dual Permanent Magnet Synchronous Electric Motors, AWD
Battery Capacity: 90kWh
Range: 470km
Max power: 400PS
Max torque: 700Nm
Top Speed: 200 km/h
0-100 km/h: 4.8 seconds
Price: RM498,800