Automotive
Published on March 28th, 2023 | by Sounder Rajen
0
Award-Winning All-Electric Jaguar I-Pace SUV Debuts In Malaysia
Will the Jaguar I-Pace EV be able to accelerate EV adoption in Malaysia?
Jaguar Land Rover Malaysia (JLRM) has today announced the launch of the all-electric Jaguar I-Pace SUV, the brand's first offering in the premium all-electric performance SUV segment in the Malaysian EV market. This launch also accelerates the brand's aim to shape the future of mobility.
The Jaguar I-Pace, which represents a new Jaguar brand that prioritises sustainability and practicality while retaining the signature Jaguar contemporary design and the car has even won more than 80 awards globally, including 'World Car of the Year,' 'World Car Design of the Year' and 'World Green Car.'
Moreover, the Jaguar I-Pace is powered by two Jaguar-designed electric motors on each axle, producing an exceptional combined performance of 400PS and 696Nm, with an aluminium construction and a low centre of gravity, the car offers an golden balance between all-wheel drive performance, refinement, luxury and agility.
The Jaguar I-Pace is also powered by a 90kWh battery with a certified WLTP range of up to 470km and allows for significantly faster charging when connected to an 11kW wall box, which allows for 53km of WLTP range per hour, and a full charge from empty in only 8.6 hours, so it can easily be used daily after an overnight charge.
This allows the Jaguar I-Pace to zoom to 100km/h from a standstill in just 4.8 seconds and can complete the 400m sprint in 12.4 seconds as well as a wading depth of 500m thus setting itself apart in the market with its electrifying performance, with linear and almost instant acceleration while its air suspension maintains a comfortable ride.

On top of that, the Jaguar I-Pace features a spacious and stylish interior that reflects a perfect balance of the classic Jaguar sports car combined with luxury craftsmanship. It is also integrated with innovative technology, including the latest Pivi Pro infotainment system powered by a state-of-the-art processor for faster start-up.
The Jaguar I-Pace also features a 12.3-inch high-definition digital driver display, as well as 10-inch and 5-inch upper and lower touchscreens which function as the infotainment and controls featuring multi-function haptic rotary controllers alongside crisp and clean graphics, ensuring an engaging and intuitive user experience.
Syed Ahmad Muzri Syed Faiz, Managing Director of JLRM, said, "Catering to Malaysia's growing appetite for EV, the Jaguar I- PACE is a revolutionary vehicle that redefines the EV SUV segment. Its power and dynamics ensure a top-notch performance, and we highly encourage customers to register their interest for an exhilarating driving experience."
The Jaguar I-Pace will be available in two variants, priced from RM460,800 for the Black LE and RM498,800 for the HSE, with a comprehensive warranty coverage period of 5 years or 150,000km, whichever comes first, and so much more and affordable pricing as a result of Government duty-free concessions for CBU EVs.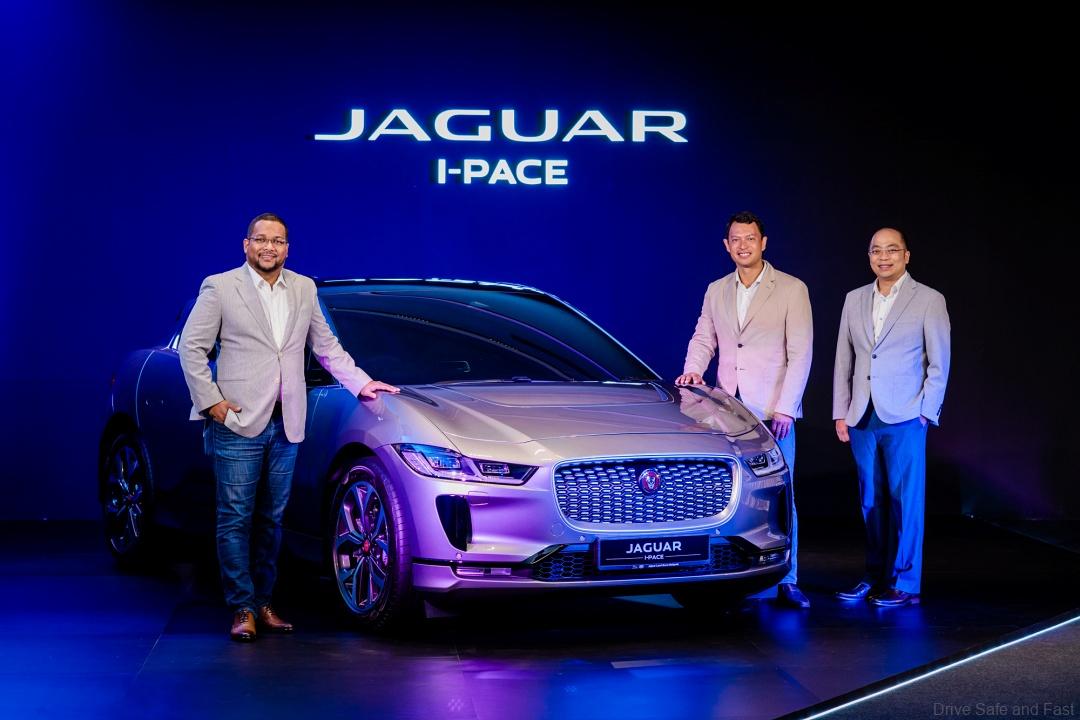 Visit the Official Jaguar Malaysia Website linked here to find out more today.