Automotive
Published on March 29th, 2023 | by Sounder Rajen
0
New BMW i5 Seen Testing In Camo On The Snowy Roads
Are we going to see the all-electric BMW i5 soon or is it not for Malaysia?
German automaker, BMW, has recently completed a part of the gruelling testing program for its new all-electric i5 sedan on the snowy winter roads of Northern Europe and these prototypes are all camouflaged so we do not know exactly what it will look like, but surely, most people can guess fairly accurately.
The BMW i5 is no secret anymore and was first spotted being tested in 2021 and BMW states that the new i5 has just finished a year's worth of testing on ice and in the snow thus ending the program at its winter test center in Arjeplog, northern Sweden. Now it looks like the car is finally ready to enter production.
Moreover, as testing continued in Sweden throughout the course of 2022, BMW was also testing the i5 sedan at its German facilities, as well as in Munich near the Dingolfing factory and allowed the brand to see how the motors, power electronics, battery, and heating and cooling systems functioned.
BMW also set about fine-tuning all powertrain and chassis control systems including a Dynamic Stability Control (DSC) system that includes a near-actuator wheel slip limitation function and a drive torque control system to ensure the i5 "performs at least as proficiently as any conventionally powered model on ice and snow."
Now, BMW has kept the technical specifications of the new BMW i5 electric vehicle (EV) hush hush but we can surely expect this information to be revealed soon and we can assume these numbers will be similar to the BMW i4 M50. BMW also recently revealed a i5 Touring model is slated for 2024 as well.

On top of that, it is also likely that the new BMW i5 will be fully unveiled in October which is around the same time that the rest of the eight-generation 5 series lineup will also be revealed. This is what the German carmaker says, at least, but as the pandemic has taught us, anything that can go wrong, most likely will, in horrendous fashion too.
BMW has also stated that the new BMW i5 will be made available in a few different guises including an M model, which is interesting to think about as the M5 has already been "down-sized" from a V10 to a V8 and now will we see a hybrid? Or perhaps an all electric M5? I don't know how to feel about that.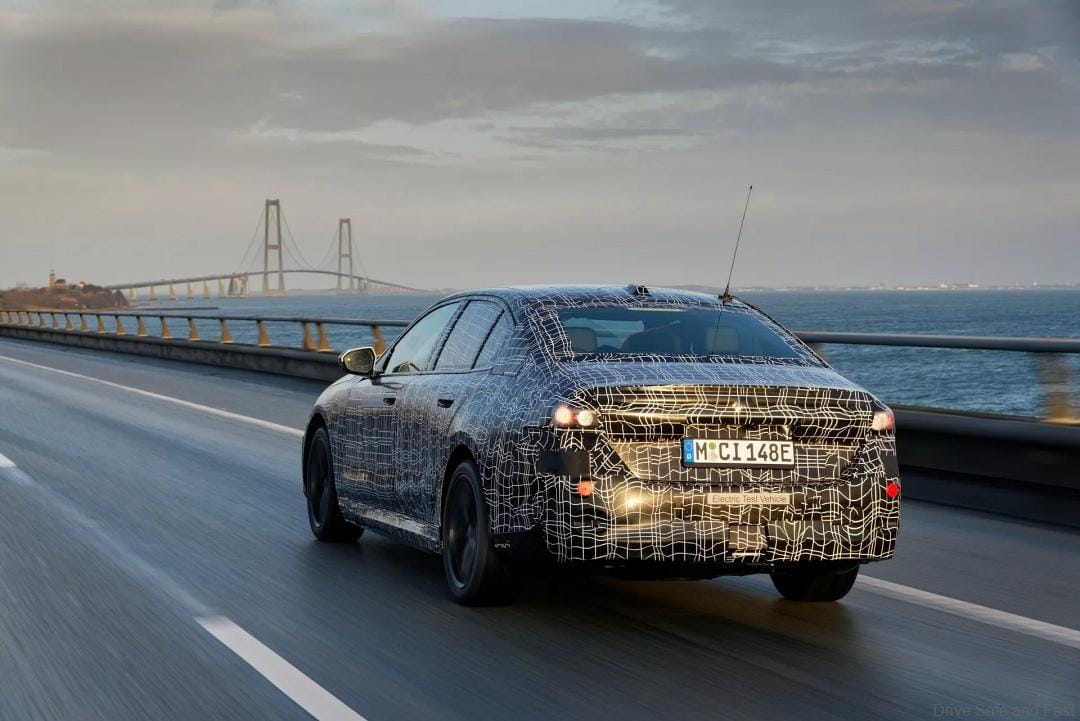 We got all this from Carscoops and their full article is linked here. Thank you Carscoops for the information and images.