Automotive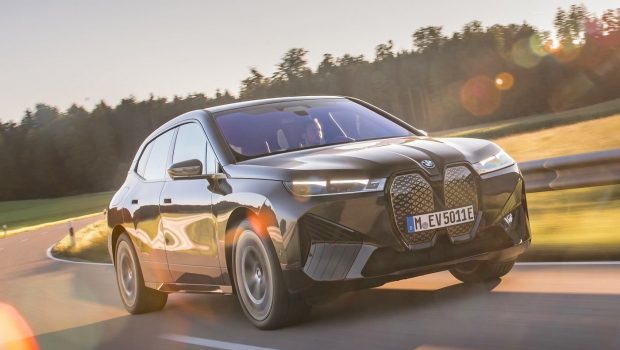 Published on March 23rd, 2023 | by Sounder Rajen
0
New Trademarks Suggest BMW Is Set To Rename Its Entire Range
BMW is apparently doing this to better prepare for the EV age
Okay, electrification, love it or hate it, we all know just like Thanos, it is inevitable. Now, I feel like I have talked about this topic to the point of death but it is proving to be such a huge influence on car culture at the moment so I have to bring it up one more time, this time in regards to BMW and how the brand is adapting to it.
So apparently, the German manufacturer, BMW has recently trademarked a whole slew of names including,"iX750, i320, i530 and M350," which suggests that the brand is not only preparing to go fully electric, including its sport division, the M division, (which I don't know how to feel about), but its going to reinvent its whole image.
Moreover, BMW currently uses an alphanumeric system to name its cars and electric vehicles (EVs), which is confusing at first but easy once you know the basics, for example, a proper M car would typically have the letter "M" in front followed by the size of the car (based on the series, like, the 1 series, 3 series, 5 series and so on), so M3, M5, etc.
Another example is the BMW sedan, the 5 series with the number 5 in front representing the series followed by two more numbers representing the engine displacement (30= 2.0 litre four-cylinder, 40= 3.0 litre inline six engine and so on) with an "i" behind it representing a petrol engine and an "e" making it a hybrid or EV.
So with BMW recently filing trademarks with the German Trade Mark and Patent Office which suggests the automaker may be considering changes to its current nomenclature. These names hint at potential changes to its naming scheme, but this is not a guarantee the brand will use these names moving forward.
Either way, BMW is fairly certain that its EVs will soon outsell its range of petrol cars and with the way electrification is tightening its grip around the world, it is quite possible, although, I am still a bit skeptical as I do not think most parts of the world, particularly Malaysia, are quite to go fully electric just yet.

Still, with BMW suddenly trademarking a bunch of different names for its new chapter in the automotive world, it is still alarming, especially since the brand has been a pioneer in new car trends and features over the past few decades, it suggests that once again, BMW is simply ahead of everyone else on a new thing.
So what do you guys think about this? Personally, I am a bit confused, especially since BMW has stated that going fully electric is not on the cards for the brand in the near future and even warned it may not be a good idea but it may go fully electric in the distant future so I guess we will have to wait (for a long time, probably) and see.
We got all this from Carscoops and their article with the full list of BMW trademarked names is here. Thank you Carscoops for the information.