Automotive
Published on February 28th, 2023 | by Subhash Nair
0
BMW iX5 Hydrogen Might Just Come To Sarawak Soon
Fewer than 100 BMW iX5 Hydrogen vehicles will be made and one might end up in Sarawak.
While most car brands have devoted 100% of their resources to battery electric vehicle (BEV) development, others are taking a mixed approach to the electrified future. Carmakers like Toyota, Hyundai, Honda and BMW all have hydrogen vehicles available and are continuously improving the technology despite the popularity of BEVs. Soon, BMW will roll out a limited production iX5 Hydrogen which features fuel cells from Toyota. That being said, BMW only buys the individual fuel cells from Toyota and has done plenty of work in developing the rest of the powertrain themselves.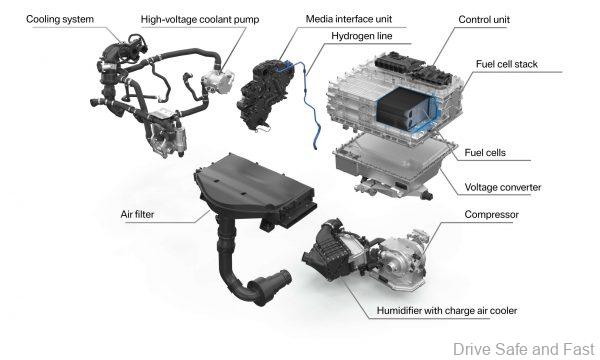 The iX5 Hydrogen has been around as a concept since before the pandemic but BMW is only now beginning to carry out testing in selected markets. Perhaps interest in hydrogen power in Sarawak may prompt BMW to send one of these there for testing.
The BMW iX5 Hydrogen is being made at the company's Research and Innovation Centre in Munich. This is the same plant that takes on just about every new BMW Group model before mass production begins.
Toyota has been working with BMW on hydrogen technology since 2013 and it is likely what the Japanese company traded for BMW to do the engineering work on the latest Supra. With a hydrogen fuel cell, the BMW iX5 generates 170hp on continuous output enabling a top speed of 180km/h.
While that may be enough for Toyota, BMW has paired the hydrogen fuel cell with a specially developed lithium-ion battery to power an additional motor at the rear axle for a combined output of 401hp. This rear motor also serves as a generator when the car is coasting or braking.
With electric vehicles, even the fastest DC Fast Chargers can take between 20 minutes to 30 minutes to charge from 20% to 80%. With a hydrogen fuel cell vehicle, it takes about 4 minutes to recover about 500km worth of range. That's barely slower than how fast it takes to refuel a petrol or diesel vehicle. There are two carbon fibre reinforced plastic tanks made for high-pressure storage in the iX5 Hydrogen. These can carry almost 6kg of the stuff.
Given that Sarawak has already taken delivery of the hydrogen-powered Toyota Mirai and reportedly ordered the hydrogen-powered Hyundai Nexo, we don't see why the BMW iX5 Hydrogen shouldn't be on the shortlist already.