Cars
Published on April 6th, 2023 | by Subhash Nair
0
Mercedes-Benz EQC 400 4MATIC Review: Power Packed, But A Half Step EV
Should the Mercedes-Benz EQC 400 4MATIC be on your EV shortlist? Here's our review.
It feels like forever since Mercedes-Benz Malaysia first announced they'd be bringing in the EQC – the brand's first-ever battery electric vehicle. That's because they were teasing it as far back as 2019. It was only after Mercedes-Benz Malaysia launched 2 other electric vehicles that the EQC 400 4MATIC AMG Line arrived in our market ready to do battle against the BMW iX3 and perhaps with the iX as well.
The EQC is essentially a stepping-stone product for Mercedes-Benz. It was built on the same platform as the very successful GLC but was heavily modified to work with an all-electric powertrain with dual motors running both the front and rear axles.
To distinguish the EQC from the GLC, it was given an all-new front end with the 'EQ' family look as well as an all-new rear end that looks more Porsche-like than Benz-like at first glance. The side silhouette also bore a remarkable resemblance to the R-Class of yesteryears. The AMG-Line specification for the Malaysian market adds sporty looking dual-tone rims and a futuristic interpretation of the twin louvered AMG grille against a black panel.
Why such a substantial shift in design? Well, I have my own pet theories. The first is that Mercedes probably wanted to develop the 'EQ' family design that would eventually go into their dedicated electric vehicles. Melting the GLC to fit that mould was essential in creating a convincing first foray into the world of EVs. The second is that EV buyers want to be seen in cars that stand out. It's not enough to be seen in a Mercedes, you have to be seen in something that makes people do a double take. Fair enough, as EV buyers are going out of their way to use vehicles that have significant long distance driving disabilities versus their petrol and diesel counterparts.
I also think that fitting an entire battery pack into the floor of the GLC's chassis presented some challenges for overall packaging. The EQC's roofline is raised as a result, creating a more utilitarian wagon-like shape than the fashionable 'coupé SUV' roofline that's in mode right now. On the plus side, there's enough headroom and the boot's rather large. Unfortunately, one has to raise one's legs pretty high to even enter the EQC thanks to the battery pack in the floor.
Interior design is a bit of a hit-and-miss for me. One the one hand, there's an attempt at 'Baroque' styling with the front door cards and metallic trim lines that extend into the upper dashboard. In fact, the upper dashboard of the EQC is almost entirely new and quite eye-catching. The metallic circular air vents from the outgoing GLC give way to copper painted rectangular vanes and there's a previously unseen asymmetry to the cabin. Exposed ambient lighting strips and copper-painted trim border the dashboard, previewing a generational shift in interior design language.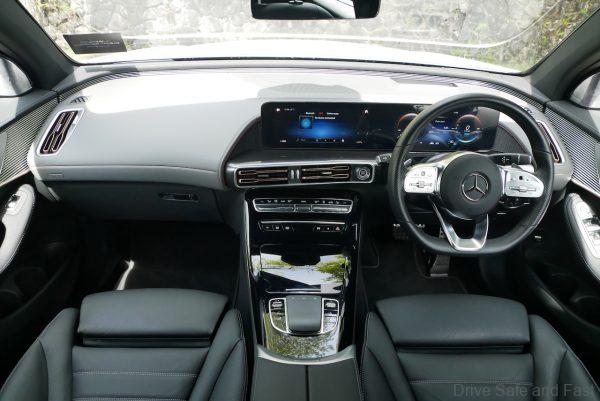 Unfortunately, these changes are cut short. The bottom half of the dashboard is still plainly from the old GLC and so is the centre console and everything in the rear passenger compartment. This includes the rear door cards and rear air vents, which make the interior feel a little 'half done' to anyone paying attention. Still, it's Mercedes-Benz cabin which means build quality is up to scratch and there's enough class here to feel one rung above its competition despite the shortcomings.
In terms of its power and range, the EQC 400 has a lot to give. By default it only runs on one motor, but when pushed the second motor on the rear axle kicks in and delivers the full 408hp and 760Nm of torque. You really do feel it and the EQC 400 4MATIC feels tuned to deliver power almost like an AMG 63 vehicle without the sound and fury. 0-100km/h takes just 5.1 seconds, but the acceleration begins to taper off as it passes the national highway speed limit.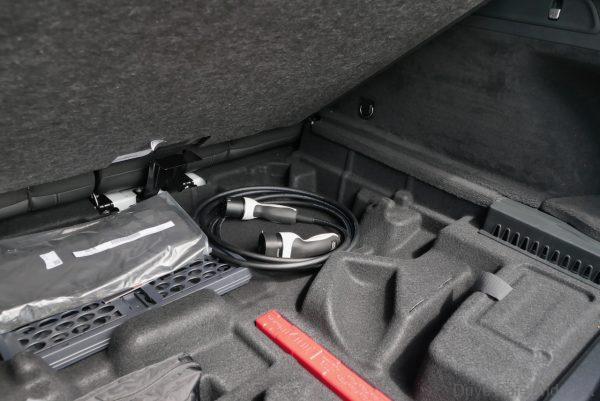 Drive it with a light foot and it should return the 437km of range on a full charge – which is a reasonable range, but not particularly impressive compared to the similarly priced EQE 350+ sedan which gives you 669km on a full charge.
Charging options on the EQC are good. There's 11kW AC charging, which fully charges up the vehicle from 10% in about 7 hours. There's also support for 110kW DC fast charging, which gets the battery from 10% to 80% in just 40 minutes. On our test drive, we had the EQC over a weekend and didn't need to charge it up despite driving as per our regular schedule.
The EQC drives with poise and confidence. It's a miracle of engineering that Mercedes-Benz have managed to take a car that weighs more than an S-Class drive like an E-Class with the footprint and packaging restraints of a C-Class. The standard Airmatic system helps tremendously.
Understandably, it's not a great vehicle to chuck around the bends so packing it with this much horsepower and torque seems a bit strange. Still, if you're looking to 'WOW' friends and family who want to see what electric performance feels like, the EQC 400 4MATIC can definitely deliver a 'silent Armageddon' when the accelerator pedal is mashed to the floor.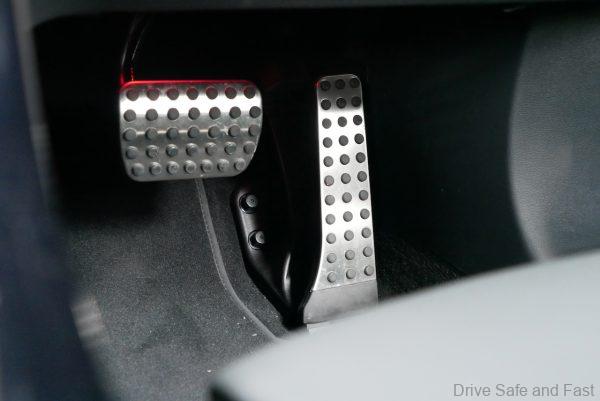 In terms of value, the kind of power, equipment, engineering and technology that goes into the EQC 400 4MATIC justifies its RM390,000 excise duty-free price tag. This is sportscar performance and it's emissions-free – unseen in the market just a few short years ago. Plus, Mercedes-Benz Malaysia's product team have given the EQC enough equipment to make it feel like a full-spec car while sensibly omitting a sunroof which would have worsened range as the climate control would work overtime keeping cabin temperature down.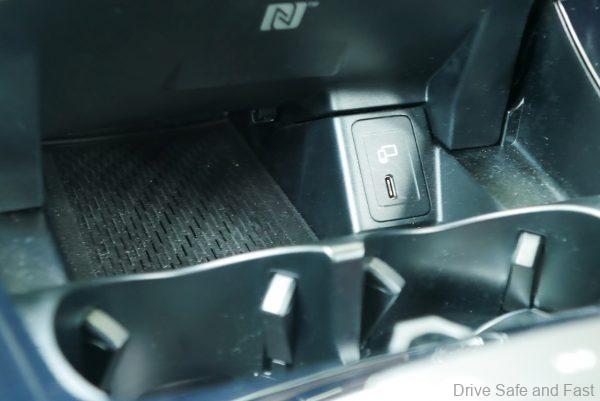 All the usual premium vehicle equipment suspects are here: wireless charger, USB C ports, powered tailgate, powered seat folding, powered front seat adjustments, nappa-leather, a fully-digital dashboard, 3 independent climate zones, 360-degree parking camera and AMG Line kit… All the right boxes have been ticked.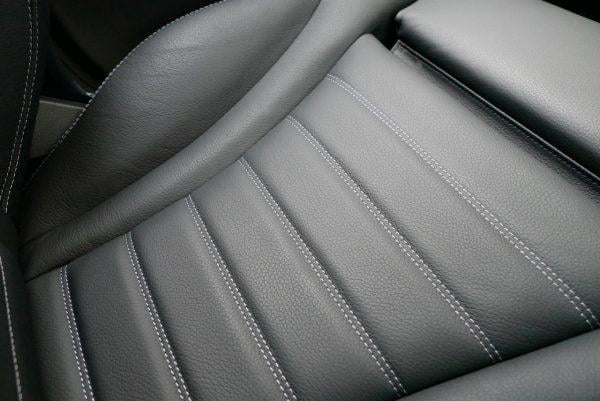 Unfortunately, it's just not the best electric vehicle the company has right now and it does carry over some of its outgoing GLC genes. The EQE 350+, which we test drove after the EQC, proved to be a more complete product with generational updates to MBUX. It was also built on a newer dedicated electric platform and had design and engineering features we've never seen before. Plus, that thing is only 7.7% more expensive than the EQC. Stay tuned for our review on that gem.
So, if you're looking for a better electric Benz product, consider the EQE 350+. But if you absolutely must have an electric SUV and find BMW's designs to be flawed, then the EQC 400 4MATIC is worth a look. Not only does it have more power than the EQE 350+, but it's also superior electric SUV to the EQA 250 we tested earlier thanks to its enormous boot that can be expanded further with the rear seats folded down.
Mercedes-Benz EQC 400 4MATIC AMG Line Specifications
Motor: Dual Permanent Magnet Synchronous Electric Motors, AWD
Battery Capacity: 80kWh
Range: 437km
Max power: 408hp
Max torque: 765Nm
Top Speed: 180 km/h
0-100 km/h: 5.1 seconds
Price: RM390,000