Automotive
Published on April 3rd, 2023 | by Sounder Rajen
0
Chery Invited To Discuss Investment Plan During PM's Visit To China
Chery also discussed a development direction with the PM
So our Prime Minister, YB Datuk Seri Anwar Ibrahim, recently visited China and while he was there, the Chinese automaker, Chery, was invited to discuss an investment plan as well as a development direction so we may see some showrooms and Chery models popping up soon.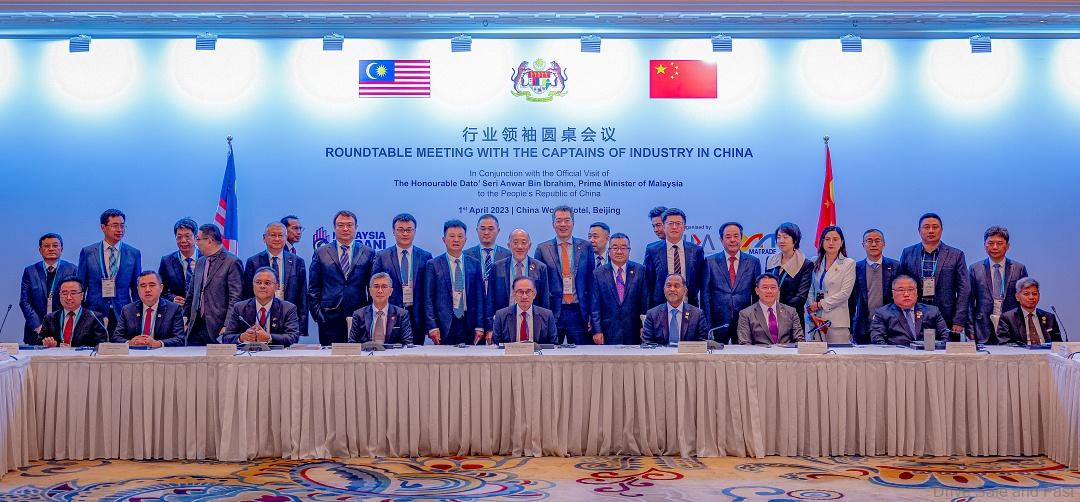 First things first, the Chery Group (Chery) is an international company that adheres to diversified development and the brand held a drive for us to test out their Tiggo SUVs a few months ago. In 2023, the brand's sales volume of its new vehicles exceeded 1.23 million units, representing a year-on-year growth of 42 percent.
More specifically, Chery exported 450,000 units overseas, which led to the company ranking first among Chinese passenger car exporters for 20 consecutive years, so clearly, our Prime Minister chose right when he chose this brand as its success could be achieved here with a brand that has so much experience being this successful.
Moreover, on March 29 (Beijing time), our own the Malaysian Prime Minister, YB Datuk Seri Anwar Ibrahim, visited China for the first time, which opened the exchange between Malaysia and China at various levels, including economy and trade. This discussion with Chery is set to jump start advancement in the country.
During this visit, the executives of Chery International were invited to have an in-depth discussion with the Minister of International Trade and Industry (MITI) of Malaysia, Tengku Datuk Seri Zafrul Tengku Abdul Aziz, on the investment plan and development direction in Malaysia.

Our MITI Minister acutely recognized Chery's international corporate strength and showed great interest in this investment plan. Subsequently, Chery International was also invited to participate in the round table conference with Prime Minister YB Datuk Seri Anwar Ibrahhhim and the Malaysia-China Business Forum set for 1 April.
On top of that, it has also been reported that Chery has set up a wholly-owned subsidiary in Malaysia, which is scheduled to be unveiled in the second quarter of this year so after having waited months since driving some of the best vehicles Chery has to offer, the public will also get to enjoy what we got to enjoy.
So now, we are about to see a lot more healthy competition than ever before right here at home and I am all for it. Perhaps we could even see more collaborative vehicles between our local brands and Chinese automakers like how Geely and Proton are working together on the brand's SUV offerings.
So what do you guys think about this? Will Chery push the state of the automotive industry here to a much better place or will things stay the same despite the brand's entry to Malaysia?