TechTalk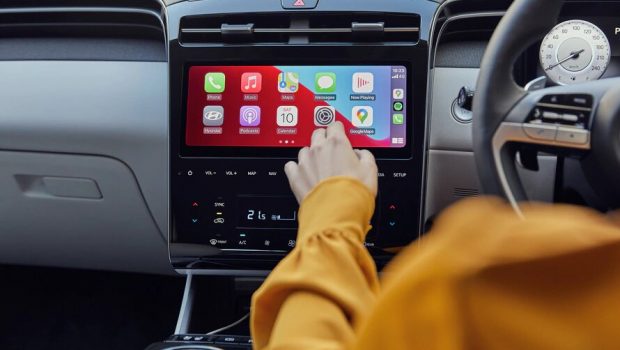 Published on April 3rd, 2023 | by Sounder Rajen
0
GM To Phase Out Apple CarPlay And Android Auto In Its New EVs
Google to help GM remove AppleCarPlay and Android Auto
With new cars being released all across the globe, one of the first things many people expect and look out for are Apple CarPlay and/or Android Auto compatibility which allows one to mirror their smartphone screens directly onto the vehicle's display which makes driving far more convenient.
American Automotive Conglomerate, General Motors (GM) has announced that it plans to phase out the ever popular Apple CarPlay and Android Auto on its future electric vehicles (EVs), which also seems to be a popular addition to cars even in Malaysia as it makes driving so much more convenient.
Moreover, the first GM vehicle that will no longer be including Apple CarPlay and Android Auto is the 2024 Chevrolet Blazer and this decision could actually help GM collect more data on how customers charge their EVs so while this decision may seem counter intuitive, it could potentially benefit GM more.
GM is designing a new on-board navigation and infotainment systems for future EVs in partnership with Google and this system will most likely become the new default system in new EVs in the U.S but there is also a possibility it might become the new norm all over the world, is this a good thing or a bad thing?
While Android Auto being removed is not a huge deal in the U.S, the decision to remove Apple CarPlay is a setback for Apple in the competition with Google for vehicle dashboards in North America. In fact, it is even worse for Chevrolet as this brand offered more models with Apple CarPlay than any other brand.

On top of that, GM plans to phase out new ICE vehicles production by 2035 and Mike Hichme, executive director of digital cockpit experience, said in an interview that GM would benefit from focusing engineers and investment on one approach connecting in-vehicle infotainment and navigation with features such as assisted driving.
Hichme also added, "We have a lot of new driver assistance features coming that are more tightly coupled with navigation. We don't want to design these features in a way that are dependent on person having a cellphone (smartphone)."
GM's new EV buyers will also get access to Google Maps and Google Assistant, a voice command system, at no extra cost for eight years, GM said. The future infotainment systems will also offer applications such as the Spotify music service, Audible and other services that many drivers now access via smartphones.
So how will this play out? I guess we just have to wait and see but if this system does somehow do better than Apple CarPlay and Android Auto, which I doubt, then perhaps it could become the new standard all over the world and as long as it is seamless and works well, I personally would prefer it too.
We got all this from Reuters and their full article is linked here. Thank you Reuters for the information.