Automotive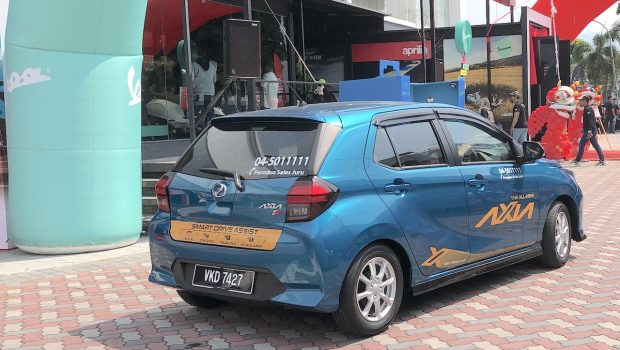 Published on April 10th, 2023 | by Subhash Nair
0
March 2023 Was A Record Setting Month For Perodua
Perodua pushed limits last month to deliver SST-free cars on time.
Perodua, Malaysia's leading automobile manufacturer, has announced new production and sales figures that have surpassed all previous records, highlighting the company's strong momentum in the automotive industry. The company's manufacturing arm churned out a total of 33,666 units in March 2023, while its sales division registered 32,179 vehicles, setting a new high in terms of production and sales.
Perodua CEO, Dato' Sri Zainal Abidin Ahmad, attributed these achievements to a number of factors, including the company's efforts to fulfill PENJANA orders before the deadline of 31 March 2023, improved coordination within its sales network, and production improvements throughout the supplier ecosystem.
On a quarterly basis, production increased by 33.9% to 84,800 units compared with the same quarter of 2022. Meanwhile, sales registrations rose by 27.5% to 78,564 units in the first three months of 2023 compared to the same period last year. These results indicate a strong and consistent performance from Perodua, which has consistently been one of the most successful car manufacturers in Malaysia.
The company's CEO, Dato' Sri Zainal, also spoke about the waiting period for some models, stating that despite the achievements, there are still some PENJANA orders that they were unable to fulfill. However, the company will honor the sales exempt amount guaranteed under the initiative and apologizes for the long wait.
Moving forward, Dato' Sri Zainal said that Perodua is expected to further build on these achievements as the number of bookings for its models continues to be healthy. He also stated that the sustained production growth has managed to reduce some of the waiting periods in certain models.
In terms of production, the global price of raw materials has decreased recently, which has eased cost pressures for suppliers, Perodua, and most of the automotive players. These favorable conditions will give the company a chance to build up its stock faster and reduce the waiting period for its customers.
Perodua has set a production target of 330,000 cars and a sales target of 314,000 cars in 2023, and with the company's strong momentum and recent achievements, it looks well on track to achieve these targets.