Automotive
Published on April 20th, 2023 | by Sounder Rajen
0
The Second-Generation Lexus LM Debuts With Impressive New Features
The Lexus LM will also debut in Europe and Japan for the first time
Japanese luxury marque, Lexus, is one of the most successful carmakers of our day, boasting a range of sedans, hatchbacks, SUVs, sports coupes and everything in between. This is all well and good but when it comes to luxury, you simply can't beat an MPV, and Lexus has just unveiled its LM MPV, can it measure up?
Lexus has unveiled its all-new second-generation Lexus LM MPV at Auto Shanghai 2023. This luxury MPV is a key vehicle in China and this is not surprising as many politicians and wealthy Malaysians choose its Toyota counterpart, the Toyota Vellfire, as their transport in the country, so clearly a more luxurious version is a no brainer.
Moreover, while the all-new second-generation Lexus LM has shown multiple improvements in many aspects, this is not the most exciting news, as this luxury MPV will also be made available in Europe and the brand's home country of Japan, for the first time, bringing the total number of countries the MPV will be sold in to 60.
The first-generation Lexus LM was launched in 2020 as customers in China and other parts of Asia wanted a chauffeur-driven MPV. Offering both 4-seat and 7-seat configurations, the LM was well received and in the years since, the needs and desires of the global luxury market have further diversified, and so the LM now follows suit.
Lexus International New LM Chief Engineer, Takami Yokoo, said, "The inspiration for the development of the new Lexus LM was the increasingly diverse lifestyles of customers in the luxury segment. This is where the development concept was born: creating a mobile space where customers can be their true selves."

"Our goal was to provide an environment that would allow busy individuals to relax in mind and body, free from the hustle and bustle of their daily lives―a space to inspire positive thought and action." He added.
On top of that, the Lexus LM offers unparalleled ride comfort using soft and luxurious materials throughout, excellent NVH levels offering a quiet ride and a spacious interior with excellent use of space for all sorts of amenities and a 4-seater option for chauffeur use, this luxury MPV is truly the pinnacle of luxurious travel.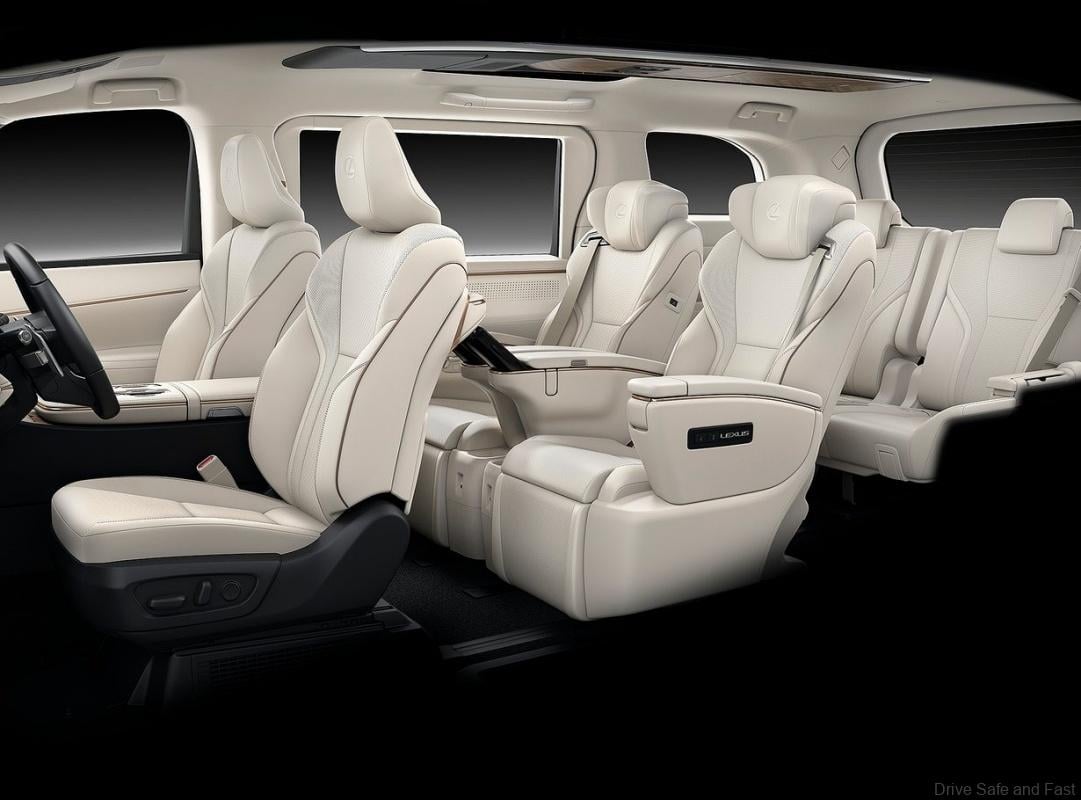 Naturally, the Lexus LM also offers the best human centred safety features with the brand's "Advanced preventive safety technology Lexus Safety System +" which includes things such as Pre-crash safety, Dynamic Radar Cruise Control, Lane Departure Alert and even new features like the Abnormal Driver Response System.
The all-new second-generation Lexus LM is also larger than before and now measures 5,125mm in length, 1,890mm in width, 1,955mm in height with a 3,000mm wheelbase. It can be had with either a 2.4L inline 4-cylinder turbo hybrid system or a 2.5L inline 4-cylinder hybrid system powertrain.