Automotive
Published on May 1st, 2023 | by Sounder Rajen
0
2023 BYD Destroyer 05 Launched In China Starting From USD14,700
The 2023 BYD Destroyer 05 also has about 120km of electric range
Chinese electric vehicle (EV) manufacturer, BYD, has recently launched the 2023 Destroyer 05 sedan in China on 28 April 2023and this car is a compact sedan as well as the first model of the brand's new Warship Series, a lineup of EVs and plug-in hybrid (PHEVs) aimed at a younger audience.
Making its debut at the 2021 Guangzhou Auto Show, the BYD Destroyer 05 was launched in March 2022 and is based on the BYD Qin Plus DM-i. The car is also offered in 5 trims, and has a price range of 101,800 to 148,800 yuan (USD14,700 to USD21,500).
Moreover the BYD Destroyer 05 features a sleek streamlined 4-door coupe shape and measures 4,780mm in length, 1,837mm in width, 1,495mm in length with a 2,718mm wheelbase. This puts the car somewhere between most B-segment and C-segment cars which means if it were to be sold here, it could be the cheapest EV in its segment.
The BYD Destroyer 05 is powered by BYD's DM-i hybrid EHS system Both versions are fitted with a 1.5 litre petrol engine making 110hp and either one or two electric motors based on trim levels making a combined output of 180hp or 197hp respectively.
The smaller battery capacity DYD Destroyer 05 model offers a pure electric range of 55km, while the larger capacity model allows up to 120km of electric range on battery power alone. These numbers, just like the car's dimensions, are quite disappointing in comparison to the car's tough name.

On top of that, the BYD Destroyer 05 has a low fuel consumption of 3.8 liters per 100km and a combined range of over 1,200km on a full tank of fuel and full battery charge. The car also has a century sprint time of 7.3 seconds and the car has a top speed of 185km/h as well.
All BYD Destroyer 05 models are equipped with the DiLink intelligent network connection system as standard, which supports functions such as voice interaction, karaoke, and over the air (OTA) upgrades. The last feature will come in especially useful as it will ensure the car's systems stay up to date.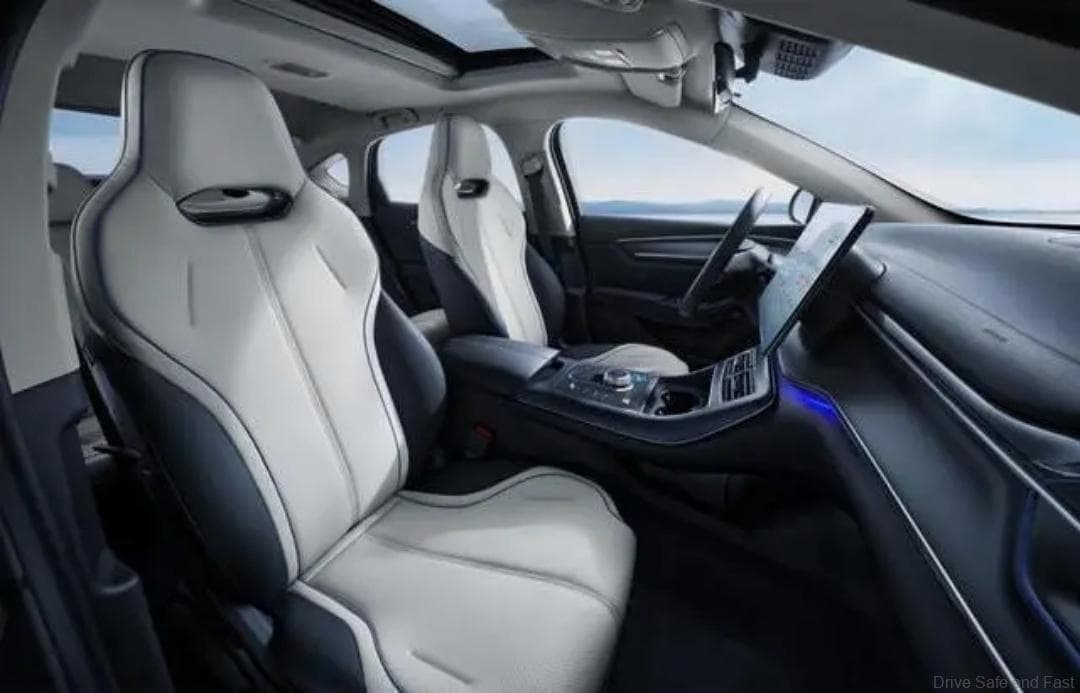 Owners of the BYD Destroyer 05 can also unlock their car with an Apple watch or iPhone. It also features a 12.8-inch adaptive rotating suspension pad, 16 NFC digital keys and the top spec model also comes with heated front seats, while the color of the seats, steering wheel, stitching, and air-conditioning trim are jade blue.
Just like with most other cars in China, the BYD Destroyer 05 has seen a significant price cut for the base spec model since the "price wars" that have been going on for a while now is still ongoing, so if the car were to be sold here in Malaysia, I hope that the base model also sees a price cut.
We got all this from CarNewsChina and their full article is linked here. Thank you CarNewsChina for the information and images.