Automotive
Published on February 21st, 2023 | by Sounder Rajen
0
2023 BYD Tang DM-i To Launch From USD29,000 In China Soon
Will Malaysia also get a similarly priced BYD Tang DM-i soon?
BYD, a Chinese carmaker, has recently set up shop in Malaysia and made waves for how desirable its one and only current offering in the country, the BYD Atto 3, fully electric SUV is one of the most bang for your buck options for electric vehicles (EVs) in Malaysia, now the brand is set to release a new champion vehicle in China.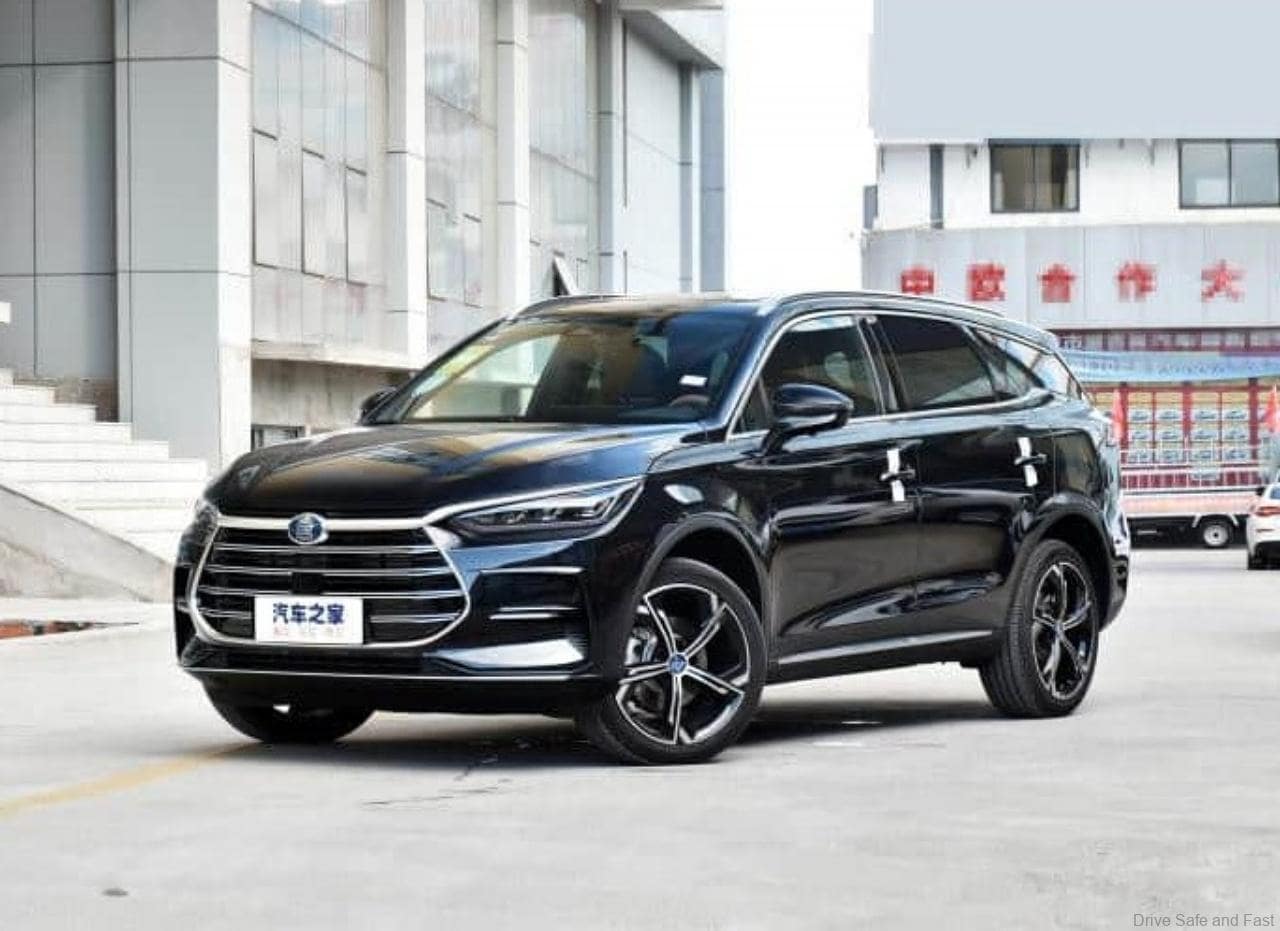 I am, of course, talking about the 2023 BYD Tang DM-i which is rumoured to be unveiled around 4 March 2023. The exciting part is that it is expected to launch with a starting price of 200,000 yuan (approximately USD29,000) for the entry-level model. This follows the recently launched BYD Qin plus DM-i which started at USD14,600.
Moreover, the BYD Tang first launched in 2014 at the Beijing Auto Show and in 2021, the brand introduced the DM-i version which stands for Dual Motor- Intelligent and this hybrid system was developed by the company specifically for its plug-in hybrids (PHEVs) focused on low consumption.
The pure electric version of the BYD Tang DM-i which currently has a 112km range is sold in two trim levels priced at 209,800 and 226,800 yuan, respectively and since many Chinese automakers have introduced price cuts to some of their models recently, so it is very likely that the brand will introduce a 200,000 yuan model as well.
The exterior of this new BYD Tang DM-i will most likely only see minor changes, if any, and perhaps the brand may add a new colour to give customers more options. Currently offered in either 6-seater or 7-seater options, the car measures 4,870mm long, 1,950mm wide, 1,725mm tall and has a wheelbase of 2,820mm.
The same can be said for the interior of the BYD Tang DM-i and that is not such a bad thing as the interior is already very classy and beautiful, as we can see based on the picture. It will still feature a digital driver display and floating central infotainment display. The clean centre console should also be carried forward.
On top of that, the new BYD Tang DM-i will also likely still be equipped with a turbocharged 1.5 litre petrol engine paired to electric motors making it a hybrid with a fuel consumption of 5.5 litres per 100km and with a battery life capable of allowing the car to reach 1,200km.
Aside from that, most major upgrades are likely to only come some time in the future, likely with the next generation model. This will very likely be the case since the Tang series of BYD vehicles sold over 20,000 units in China and exceeded 440,000 units cumulatively while also selling well in Europe, SouthEast Asia and other regions too.