Automotive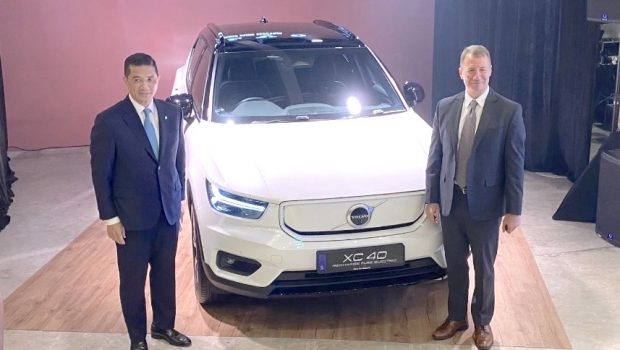 Published on May 19th, 2023 | by Subhash Nair
0
Interview With Volvo Car Malaysia's Managing Director Charles Frump
We spoke to Charles Frump, Managing Director of Volvo Car Malaysia to get an idea of where the brand is heading this year and beyond.
Volvo Cars Malaysia has seen surging growth in the past year, will it be replicated in 2023?
In 2022, we achieved a 43% increase (3,194 units) in our sales with 72% of the total sales coming from a combination of our fully-electric vehicles and Plug-in Hybrid Electric Vehicles.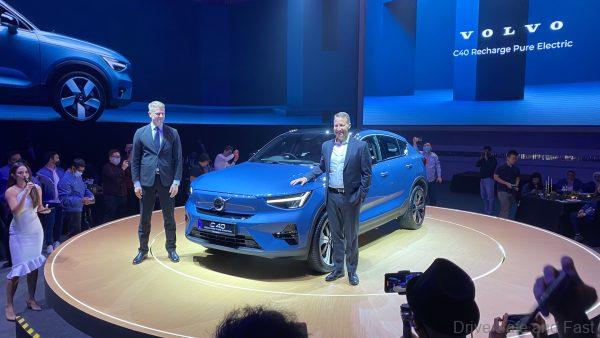 We are closer than ever to our 2025 goal of having 75% of sales from the Recharge Pure Electric line-up.
For this coming year, Volvo Car Malaysia is looking to increase the number of electric vehicles sold and of course, we are looking towards another record year of sales for the next year-on-year growth.
Volvo SELEKT is doing well as we have seen with your dealers, Federal Auto and Sime
Darby Auto. Will it be expanded to every single dealer in Malaysia?
It's a great time to talk about this as we have recently launched a new Volvo SELEKT with Ingress Swede Automobile
Currently, we have a total of five Volvo SELEKT centres in Volvo Cars Federal Auto Cars Glenmarie, Volvo Cars Sisma Auto Bukit Bintang, Volvo Cars Western Circle Juru, Volvo Cars iRoll Ipoh and now Volvo Cars Ingress Swede Automobile Mutiara Damansara. Only we truly know our cars and how to retain their authenticity. This is why when you buy a Volvo SELEKT car, you are getting more than a great used vehicle.
We are actively working to expand Volvo SELEKT further in Malaysia and will be doing it progressively with the end-goal of having nationwide presence. Please do stay tuned for more announcement about Volvo SELEKT.
It looks like Volvo Car Malaysia wants to maintain a high-quality finish with accident vehicles as some of your dealers in Klang Valley have invested in Body and Paint. Will this be expanded to other states in Malaysia for Volvo owners?
We want our customers to walk away with a Volvo car in complete peace of mind knowing that we are ready to provide them with Volvo's international standard of care for their vehicles.
We now have three Volvo Certified Damage Repair Centres within our dealer network. They are located in Volvo Cars Federal Auto Cars Glenmarie, Sime Darby Swedish Auto Ara Damansara and the newly opened centre Juru, Penang is the largest Volvo Car Damage Repair Centre in Malaysia operated by iRoll Ipoh.
The expansion of our Volvo Certified Damage Repair Centres also includes state-of-the-art systems such as Car-O-Liner and PIVAB, dedicated in providing quality service and a hassle-free experience for all our customers.
With the Car-O-Liner, the body frame of a damaged car can be realigned with precision, speed and safety, bringing the vehicle back to its original factory standards.
Your immediate rivals have not started online sales even though they have the system running in some countries in our region. ……. and Volvo Cars Malaysia wants to move ahead with this. Are your rivals missing an opportunity…… or why are they waiting and watching you?
I can't speak on behalf of our counterparts, but for Volvo Car Malaysia, we introduced our Online Sales Platform to offer customers the option to perform online purchasing with hassle-free price, directly from Volvo. Our platform not only provides the price transparency for customers but also provides them with the full visibility on available stocks and a hassle-free purchase experience.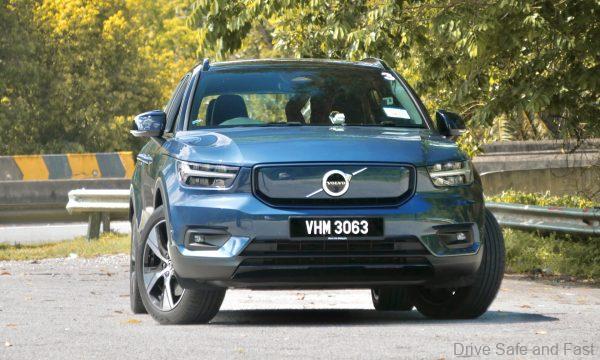 We also have two models available now on our Online Sales Platform – the Volvo XC40 Recharge Pure Electric and the Volvo C40 Recharge Pure Electric, with more to come in the future
Through this platform, Volvo customers can monitor the status of their order every
step of the way starting after the payment fulfilment.
Will East Coast Malaysia get a Volvo Cars dealership in 2023?
For now, we do not have any plans yet but do stay tuned to Volvo Car Malaysia for any
future updates
Is the arrival of Tesla a worry for your big electric car push in the coming year as they
have lower priced EV's and are promising a lot to MITI and the Malaysian government?
The government has invested a lot of effort in promoting electric vehicles, which provides more potential for the electric vehicles industry in Malaysia to grow.
As the early adopters of electric vehicles in Malaysia, we see many positives and are confident to see growth and adoption in the coming years.
We see other competitors as an opportunity to further enhance public awareness on electric vehicles and encourage more investments in electric vehicles infrastructure.
Will the EX90 luxury electric SUV arrive before Christmas 2023?
Only time will tell as to when we are able to introduce the Volvo EX90 in Malaysia. Global has recently announced that we are adjusting the production timing for the electric car which is now expected to begin in the first half of 2024.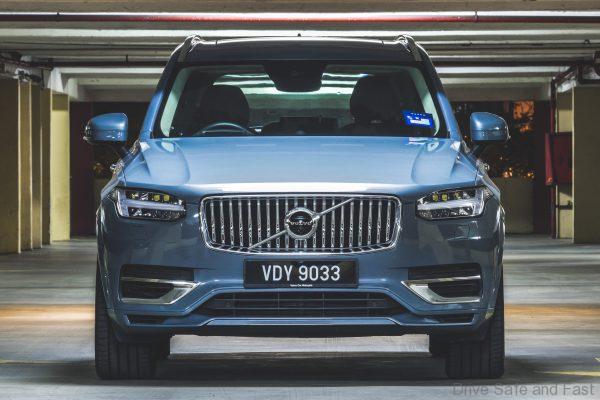 However, we have been receiving overwhelming responses on our Volvo XC90 models, with 2022 being the best year of sales for the model.
To further encourage the momentum of our Volvo XC90 models, customers who registers their Volvo XC90 B5 Ultimate Mild-Hybrid or the Volvo XC90 Recharge T8 Plug-In Hybrid from now till 30 June 2023, can enjoy a complimentary five-year service package (VSA5+) and a complimentary first year Volvo Car Insurance.