VOTY
Published on May 26th, 2023 | by Subhash Nair
0
Mazda MX-30 \\ Cabin Design Of The Year VOTY 2023
A re-introduced VOTY category – the Mazda MX-30 takes it for its impressive interior.
For 2023, we've decided to re-introduce this category as there were a number of vehicles that have elevated the game in terms of interior and exterior design. Carmakers have had to push harder than ever to impress in terms of design, especially as platforms start to morph to take on multiple powertrain options. One such vehicle that pushed the design envelope was the Mazda MX-30 – the company's first ever battery electric vehicle.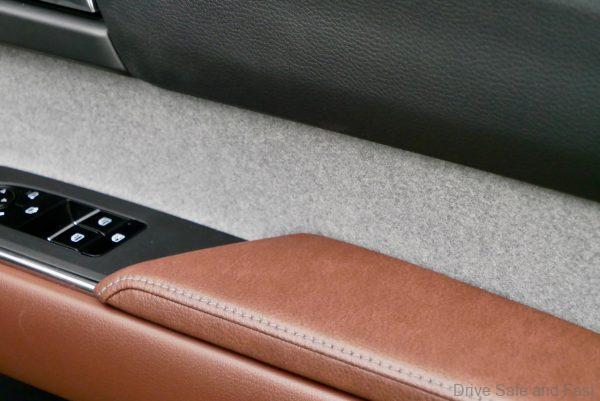 The MX-30 is exciting to look from the outside but it's really the cabin that shines. Occupants enter through coupé style doors that also give access to the rear seats via 'freestyle' rear-hinged doors. Once inside, you'll find an interior unlike anything we've seen. Mazda's selection of colours was inspired, with dark 'worn' brown vegan leather as the primary upholstery and cork-like trim pieces to provide contrast. They leaned into their roots for that one.
Even the little things were not ignored in the MX-30. The driver's left knee gets a padded surface to rest on. The separate climate control display has high frame-rate animations that show the fans blowing out air. It's all one notch above what's expected in the industry and we think that Mazda deserves some recognition for their effort.
ABOUT VOTY 2023
The Allianz DSF.my Vehicle Of The Year (VOTY) Award ceremony is the first and only vehicle award event in Malaysia that does not hand out paid awards, nor does it charge winners or participating brands any fee whatsoever. Winners are allowed to use the VOTY event logo free of charge in all marketing materials. Event attendees are not even charged for their seat at the award presentation. All car manufacturers that operate in Malaysia are invited to participate free of charge. All they have to do is let our judges test drive their nominated vehicles.
The nominated vehicles must have been launched in Malaysia in the last 12 months and cannot be a localised minor facelift (body-kits, stickers, wheel upgrades, etc). All judging is independent and is put down to a vote before the winners are selected. Car manufacturers are not informed if they are winning or not before the event.