Automotive
Published on May 25th, 2023 | by Sounder Rajen
0
Miller Motorcars Delivered The Automobili Pininfarina Battista In The US
The Automobili Pininfarina Battista is a fully homologated 2,000hp hypercar
Automobili Pininfarina is a German luxury electric vehicle (EV) manufacturer with connections to an Italian car design firm and coachbuilder Pininfarina SpA., with the brand's headquarters being located in Munich. The automaker also has a design facility located in Turin, Italy.
The brand unveiled its first product, the pure-electric Battista (named after the brand's founder, Battista Farina, not the wrestler turned actor who plays everyone's favourite "invisible" member of the Guardians of the Galaxy) in 2021 and it has just been delivered to its first batch of customers in the US and Canada.
Moreover, this marks another significant milestone for the luxury EV maker following the first bespoke Battista is followed by the exclusive Battista Anniversario, which will also leave the Battista Atelier in Cambiano, Italy this month to be received by another US owner.

The arrival of the first two Automobili Pininfarina Battista GT hypercars in the US also coincide with a strengthened presence in the region for Automobili Pininfarina, through the addition of a new retail partner in Dallas, Texas and this means that it is likely we will see more of these cars on the road in the US and Canada.
Per Svantesson, Automobili Pininfarina CEO, said: "The team and I are very proud of Automobili Pininfarina's expansion in the US and the delivery of the first Battista cars stateside. This symbolises our creation of a new luxury electric car segment both in the US and globally. With a passionate collector receiving the first Battista in North America, we see tremendous confidence in this masterpiece of design and technology in this influential community."
Automobili Pininfarina Dallas will be run by the established Avondale Group with more than 30 years of luxury automotive sales in Texas, which will provide a personalised client experience to future and current Automobili Pininfarina customers. The new retail partner in Dallas will be led by Heath Strayhan as General Manager.
On top of that, Automobili Pininfarina is celebrating its foray into the US and Canada by launching a newly created tailored Battista Luggage Collection which is as unique and bespoke as each and every unit of the Battista car. The luggage collection includes a cabin travel bag, weekend holdall, shoe bag and suit bag.
This month, the first ever series production Automobili Pininfarina Battista will make an exclusive appearance at a customer event in New York state. It will be presented to clients with the newly created four-piece Battista Luggage Collection, which is making its global premiere at the event.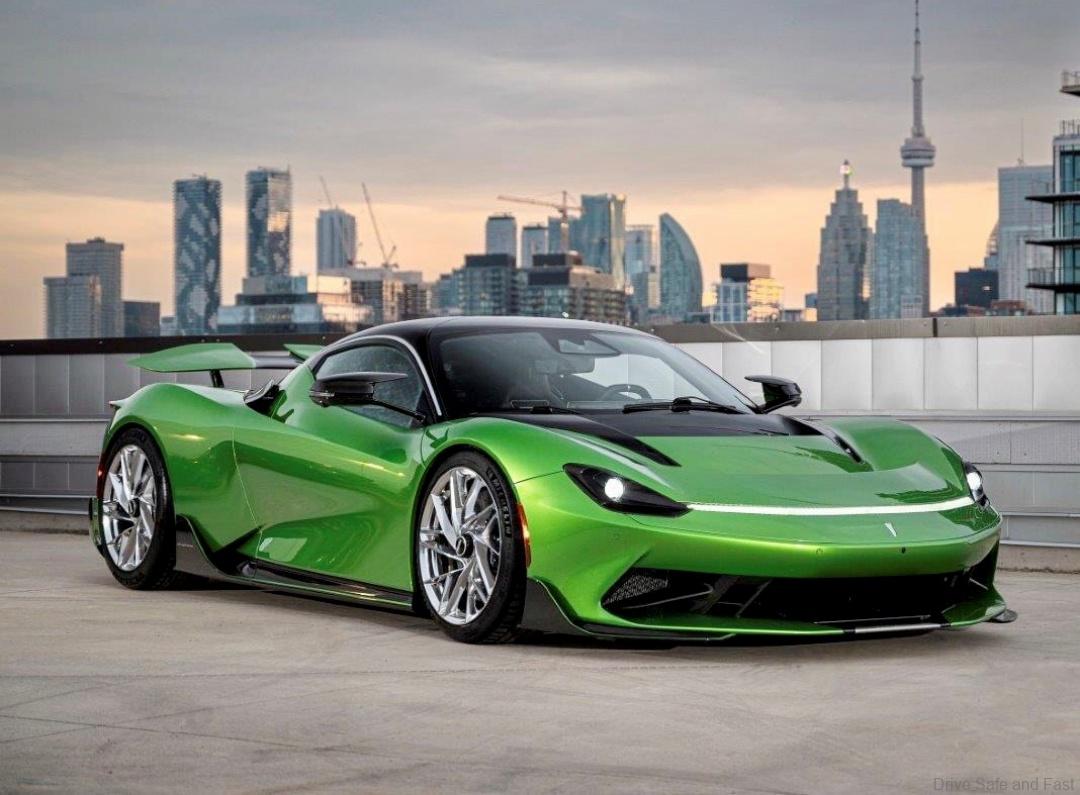 What do you guys think about the Automobili Pininfarina Battista? Would you like to see this brand find a local dealer here in Malaysia to officially sell the car in the country? I sure would.