Motorcycles
Published on May 31st, 2023 | by Sounder Rajen
0
The New Vespa Primavera Color Vibe Launches In Malaysia From RM22,300
The new Vespa Primavera Color Vibe is available in two distinct colors
Didi Group, the official distributor of the Vespa brand in Malaysia has officially introduced the all-new Vespa Primavera Color Vibe. An irreverent explosion of colours combined with the timeless lines special edition scooter that is available in two distinct but vibrant colors..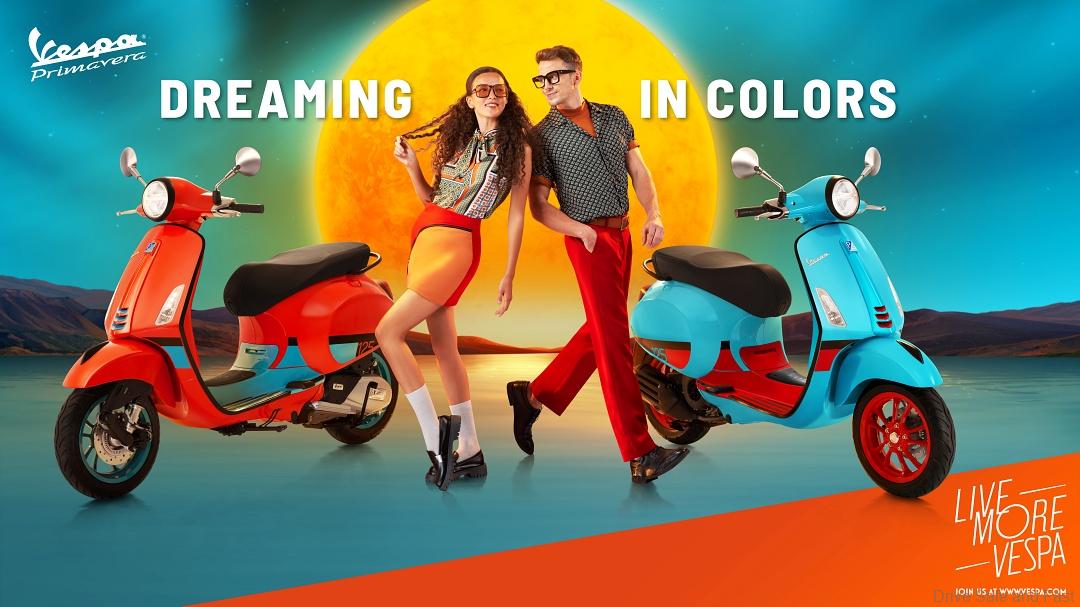 The Vespa Primavera is the young and fresh soul of the Vespa brand. It is simultaneously an icon and experimental, a model with timeless style yet still a trend setter. A citizen of the world that arrives this year in an even more colourful and irreverent outfit, it is the perfect way to make a statement wherever one goes.
Moreover, the new Vespa Primavera Color Vibe, a special series, and a tribute to the colourful and carefree Vespa universe inspires people to take a joyful escape from the ordinary with positive thoughts, and trouble is taken care by spontaneous joy. Naturally, all eyes will be on you when you ride on this colorful scooter too.

The joy of loving the sunset and wanting to ride into it, or to wherever you'd like. The joy of playing your favorite game or capturing admirable moments. Because in the imaginative world of Vespa, ideas are original, true to one's feelings, and colorful enough to set your desires free.
In the world of Vespa Primavera Color Vibe, one can play just to play, one can indulge in their passions with a special two-tone livery, with the body, available in either Orange Tramonto or Blue Audace, which are matched with side graphics and a footboard in Blue and Orange, create a bold and playful vibe, to color your journey like no other, play like no other.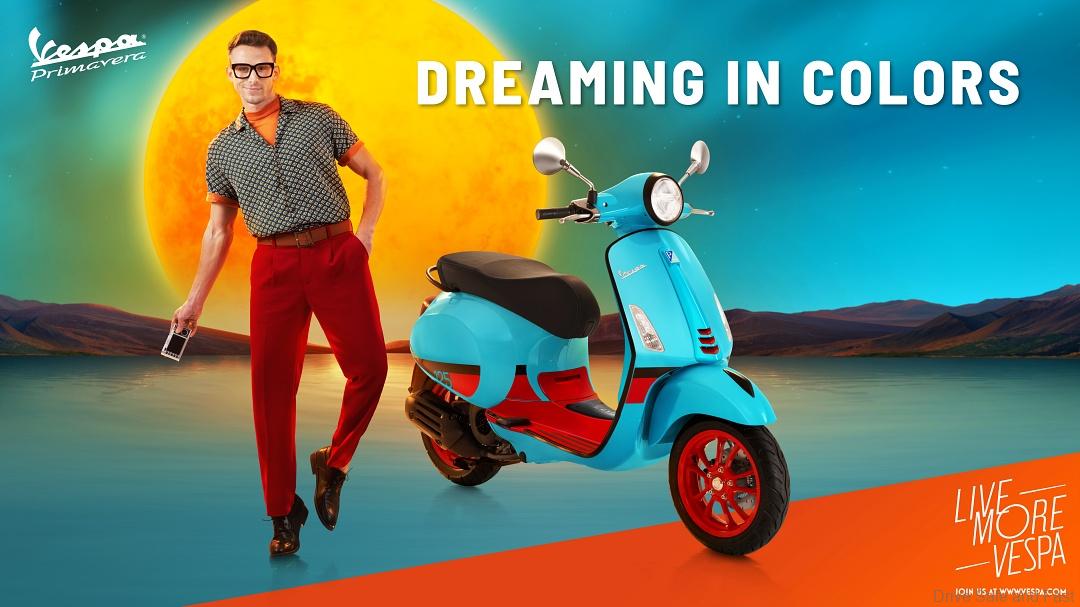 On top of that, an original contrasting colour "stain" which, outlined in black, runs diagonally across the entire body of the Vespa Primavera through the dedicated graphics on the sides of the front shield and side panels. The decorations of the typical steering cover on the front shield are also matched with graphics, as well as the exclusive wheel rims, made only for this version in a special glossy metallic finish.
In line with the eclectic nature of Vespa, the outfitting is completed by sporty black trim, the headlamp and taillight frames, the profile that runs along the front shield, the crest on the front mudguard, the front suspension spring and guard, the passenger grab handle, and the silencer cover. The saddle is black with anthracite stitching.
The Vespa Primavera Color Vibe is available in 150cc versions with the displacement indicated in orange and blue on the side panels which provide all the power anyone would ever need to comfortably ride out into the sunset, or wherever one's heart may please. The Vespa Primavera Color Vibe starts from RM22,300.
More information can be found on the Official Vespa Website linked here.