Motorcycles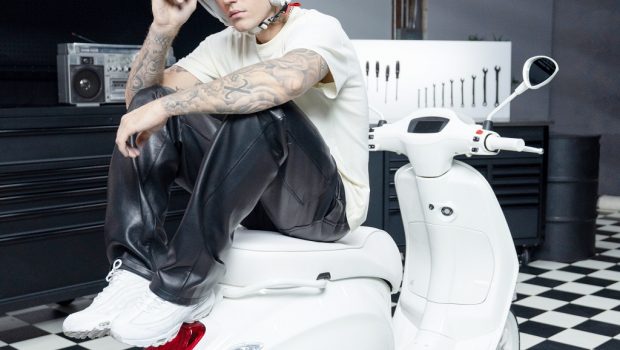 Published on October 11th, 2022 | by Sounder Rajen
0
Justin Bieber X Vespa Launched From RM28,000
These two pop icons collaborate on a creative design
Over the years, Vespa has collaborated with numerous icons such as Giorgio Armani, Christian Dior and more and have given birth to a variety of creative and unique designs. This time, the brand is unexpectedly collaborating with one of pop culture's biggest icons, Justin Bieber for an exciting new scooter.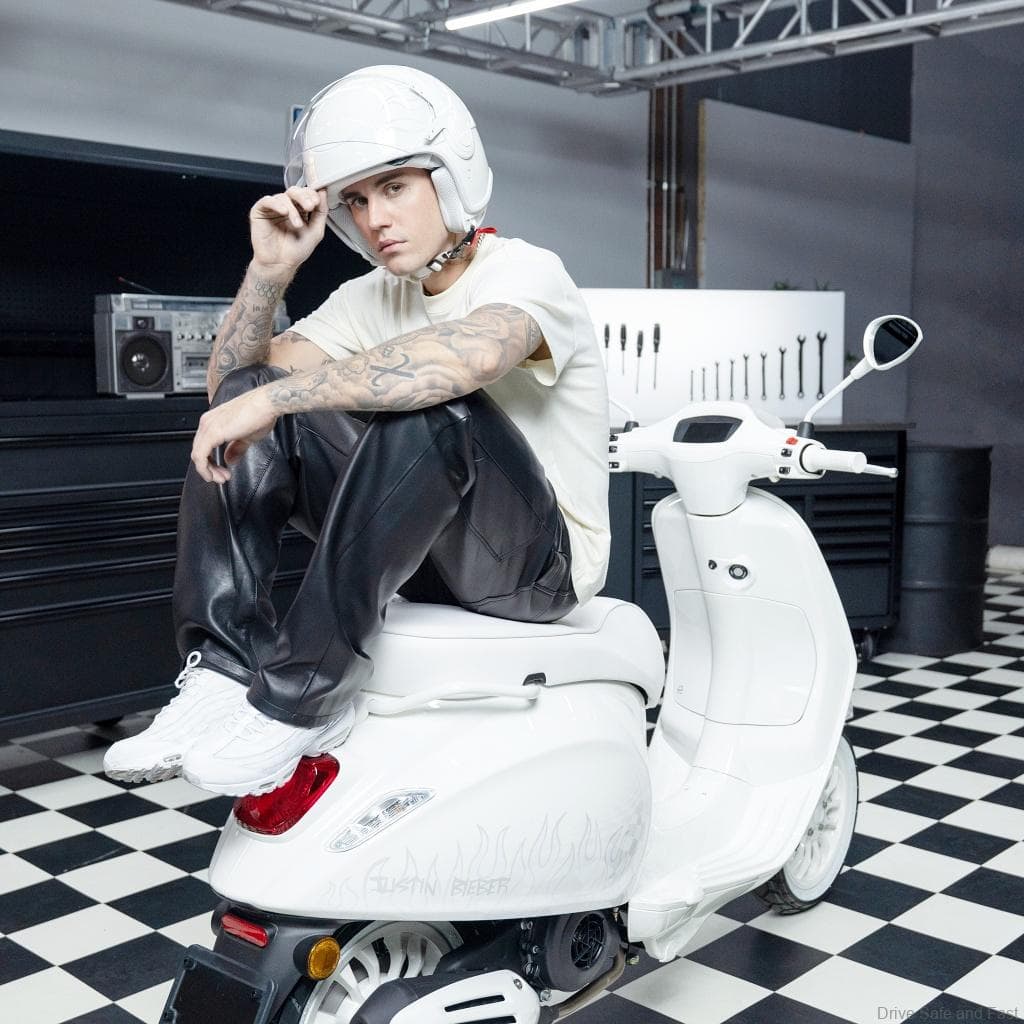 Bieber is an internationally acclaimed music star with millions of loyal fans across the globe and is the perfect fit for this collaboration as Vespa takes its influence on pop culture very seriously. This has given us the Justin Bieber X Vespa, a new exclusive Vespa model designed personally by Bieber himself.
Moreover, Bieber is a fan of Vespa himself and even stated, "The first time I rode a Vespa was somewhere in Europe, probably either London or Paris. I just remember seeing a Vespa and being like 'I want to ride one of those,' and I had such a great time, just the wind flying through my hair, the freedom. It was fun."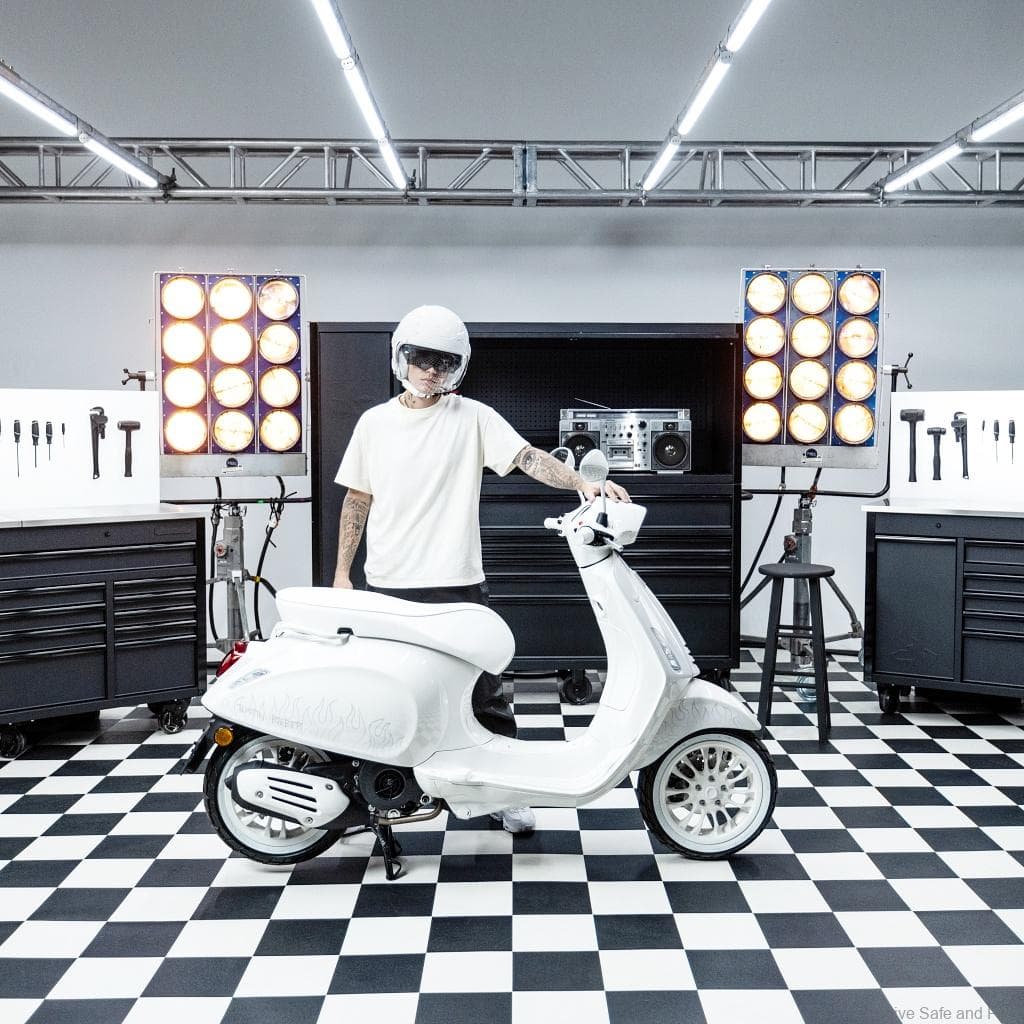 "I love Vespa, and to partner with such a classic brand is so cool. Being able to express myself, whether it's through art, music, visuals, or aesthetics, being able to create something from nothing – it's a part of me. Ultimately the goal in creating and designing is always to put your own unique spin on things." He added.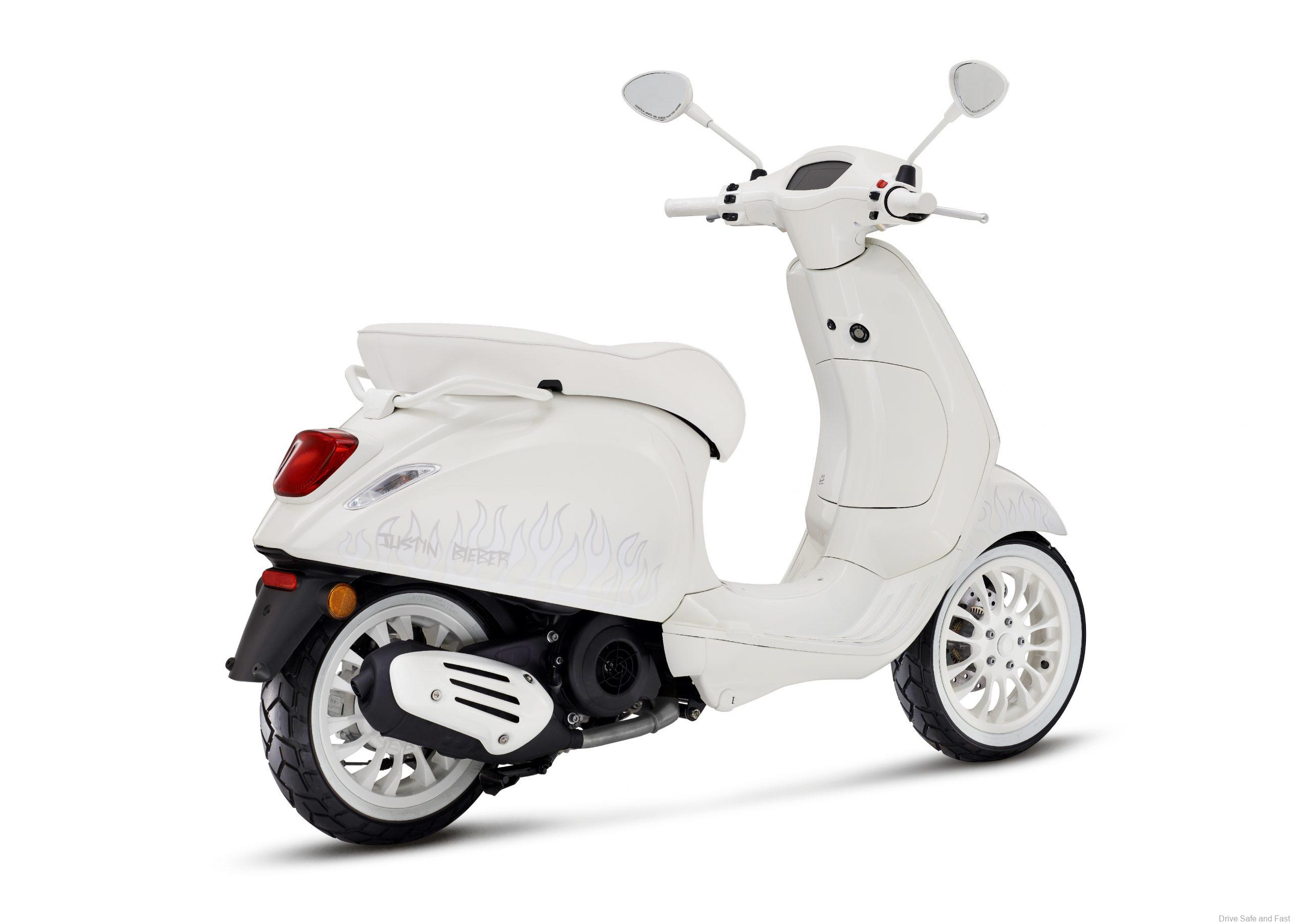 On top of that, this new exclusive Vespa model perfectly captures the creative style of Justin Bieber and can only be described as timeless, its colours and design are unique and tasteful, perfect for any Vespa enthusiast who lives by their own rules and prefers their own unique style over a conventional look.
White is the defining colour of the new exclusive Vespa model. This colour, chosen by the singer, is prevalent on every part of the model, even the drawn on flames are a tone-on-tone white.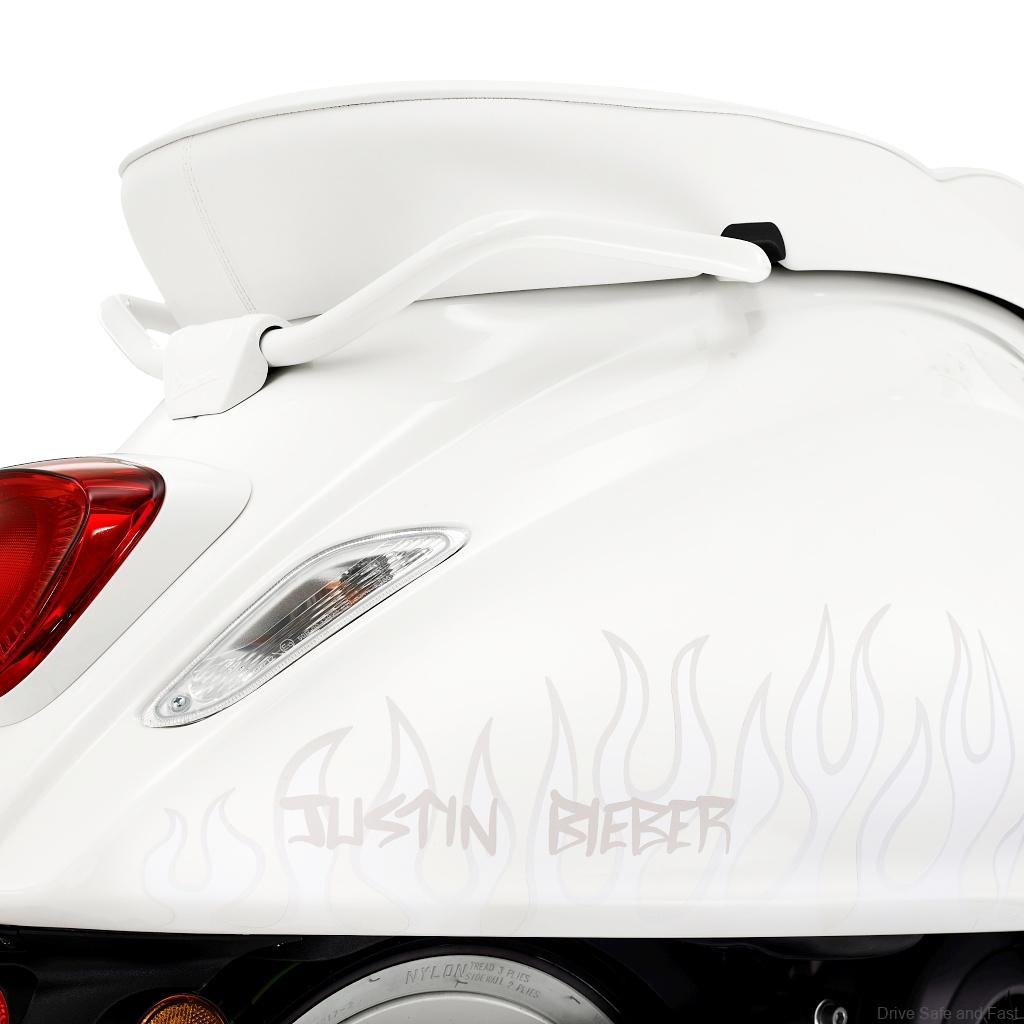 Powering this exclusive Vespa is a 150cc engine and the entire model features modern touches such as the full colour TFT display with smartphone sync functions but also retains classic elements such as the iconic rectangular headlight. This makes the model a perfect blend of modern and classic.
The exclusive Vespa will also come with an exclusive limited edition collection of accessories such as a bag, a pair of gloves and a fully white helmet, all of which proudly say "I was designed by Justin Bieber" to further enhance one's look while riding this beautiful Vespa.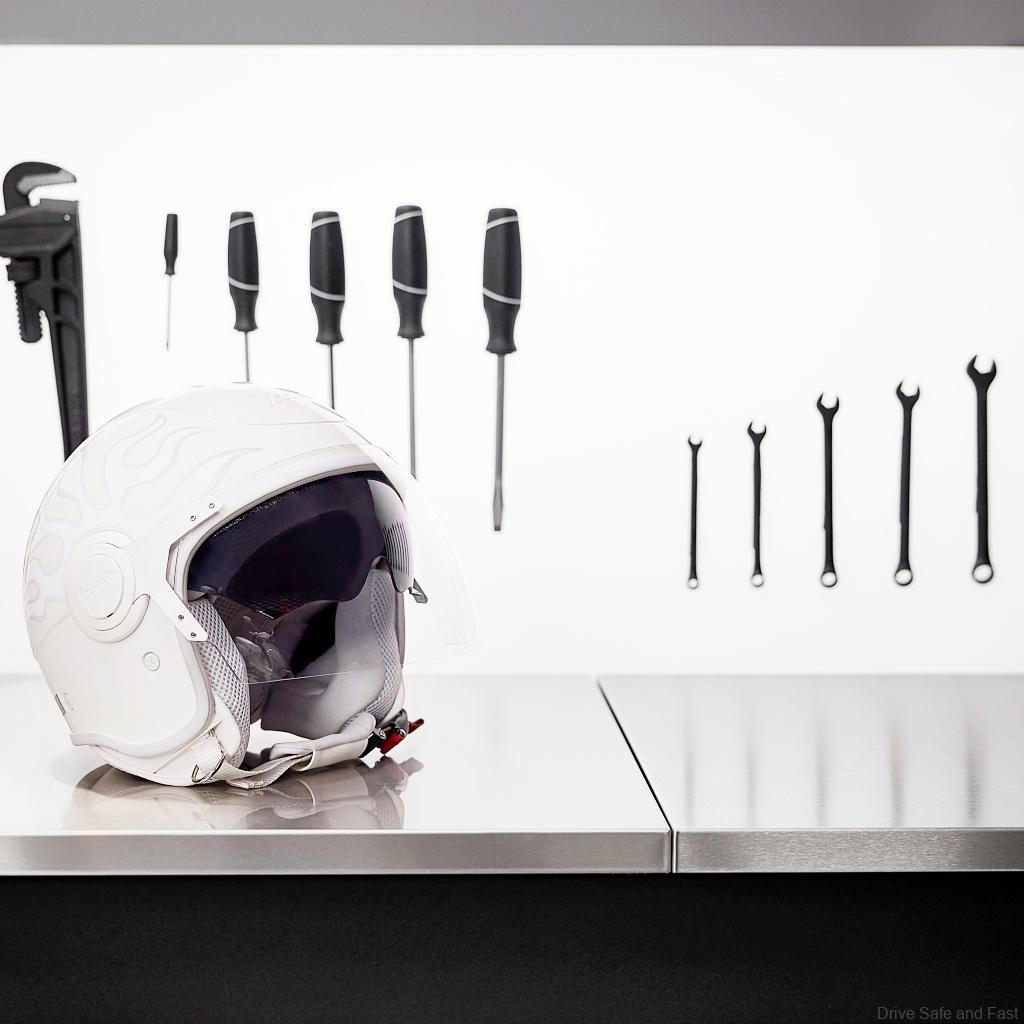 The starting price for this Vespa is RM28,000 so do check out your nearest Vespa dealership or visit the Official Vespa Website linked here to find out more.