Automotive
Published on June 23rd, 2023 | by Sounder Rajen
0
The Mitsubishi Triton Champion Xperience Was Truly A Fun Experience
The Mitsubishi Triton was a truly capable off road pickup truck experience
So Mitsubishi Motors Malaysia had invited us to enjoy a day of off-road and rally excitement first hand with its Mitsubishi Triton Athlete pickup truck and even for someone who drove a pickup truck for the first time like myself, the car felt firm and planted throughout which inspired confidence and was one of the most fun experiences I have had driving on the job.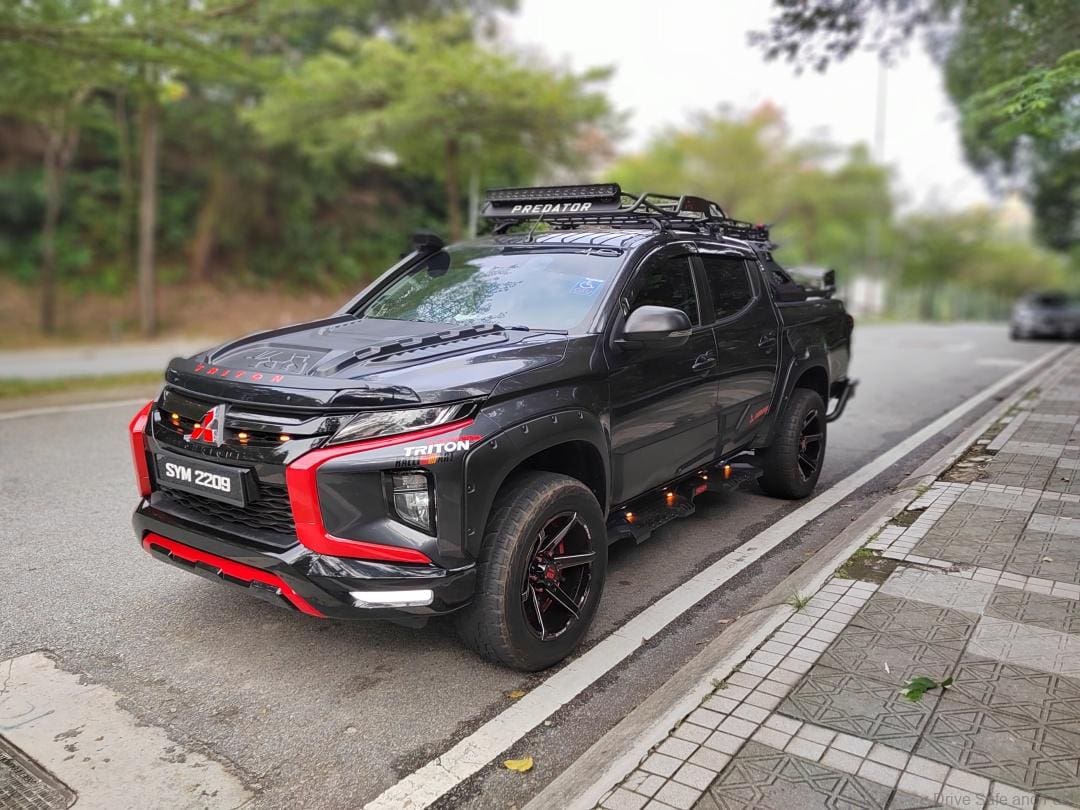 My firsthand experience enjoying the thrills of a rally experience and the proven capabilities of the Triton as Mitsubishi Motors Malaysia (MMM), the official distributor of Mitsubishi vehicles in Malaysia was a very positive experience overall. The entire Mitsubishi Triton champion Xperience was well planned and the pickup truck surprised me with how nimble it was.
Moreover, the Mitsubishi Triton Champion Xperience event will also take place on the weekend of 24 to 25 June 2023 from 9.00 am to 6.00 pm at Tanamera Experience in Shah Alam and Admission is FREE. That's right, you too can experience the off road and rally fun yourself this weekend. So if you were curious about the capabilities of the Triton, test it now.
Inspired by the victory of the Asia Cross Country Rally (AXCR), Mitsubishi Motors will show off the Triton's superior handling, toughness, power, agility and reliability through a thrilling taxi ride and off-road test drive which is specially designed to test Mitsubishi Motors Super-Select 4WD system and off-road mode.
The off-road mode is a first-in-class for the Triton which consists of four drive modes Gravel, Sand, Muddy, and Rock for extra Traction and having tested it first hand, I can confidently say the Triton's suspension is no slouch. What's more, with all Triton models being fully stock, what you see here is what you get in the Mitsubishi showrooms as well and it is truly capable indeed.
Early birds who sign up to participate in the test drives at the official Mitsubishi site linked here will stand to receive an exclusive Champion xperience T-Shirt, RM20 Touch N Go reload pin and stand to win North Face EXPLORE BARDU-II bag lucky draw prizes. All this on top of a free rally experience. What more could anyone ask for?
Customers who book a Mitsubishi Triton at the event will also enjoy exclusive promotions valid until 30 June 2023 and also receive a Stanley lifestyle tumbler. The Triton pick-up truck prices start from RM105, 000 (10 percent SST inclusive) for individual private owners only in Peninsular Malaysia and not applicable in duty-free zones.
So what are you waiting for? Sign up and enjoy a fun off road and rally experience with the Mitsubishi Triton today.