Cars
Published on July 30th, 2023 | by Subhash Nair
0
2023 Subaru Forester 2.0i-S GT Edition Facelift Review
The 2023 Subaru Forester is off the beaten path on a field to the left.
A couple of months ago, TC Subaru quietly brought in the facelift Subaru Forester model to Malaysia without a massive launch party. This mid lifecycle update to the fifth generation Forester was revealed in Japan back in mid-2021, making its introduction to Malaysia pretty long overdue. That being said, our version comes fully-imported from Thailand and that may have been part of the delay.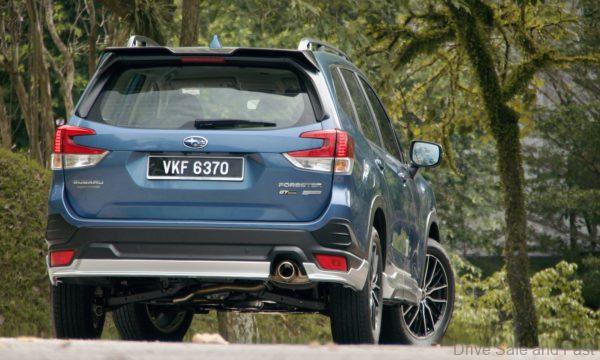 So, what's new on the facelifted Forester. It's mostly a design and spec update. There are now four variants instead of three variants, and they now all carry EyeSights ADAS as standard, though pre-collision braking with autonomous emergency steering and rear vehicle detection are relegated to the higher grades. Steering-responsive headlamps and High Beam Assist are also new on the Forester.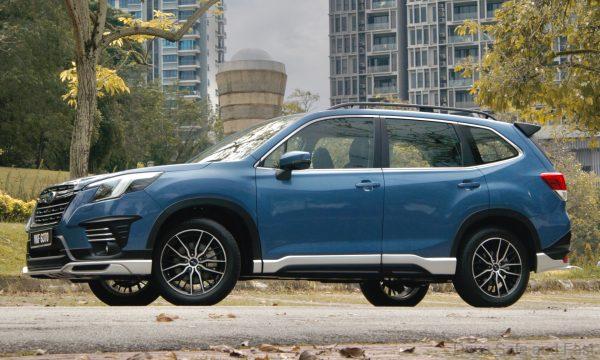 Unfortunately, the spec-bump also comes with a price-bump and these models now start at RM174,288 – almost the price of the most expensive variant of the pre-facelift models.
The full-spec Forester 2.0i-S GT Edition model we tested now comes in at an eye-watering RM196,288, making it the most expensive SUV in its class, but don't let its price get in the way of a test drive.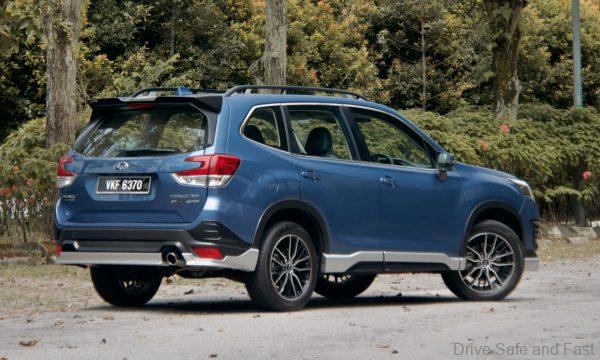 Satisfying Drive Performance
Powering the Subaru Forester is the familiar naturally-aspirated 2.0L boxer four cylinder mated to a Lineartronic CVT automatic. The figures haven't changed. You still get 156PS at 6000rpm and 196Nm of torque at 4000rpm, lending a 0-100km/h time of just 10.3 seconds. The Subaru Forester also comes with the company's signature symmetrical all-wheel drive system with an active torque split. The CVT is still very responsive to throttle input and helps deliver good enough fuel economy.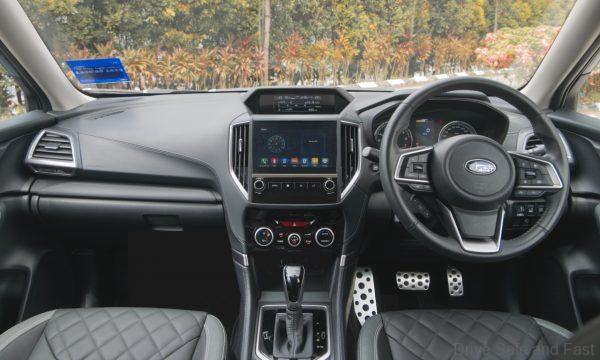 The Subaru Forester isn't particularly fast or sporty, neither is it the last word on fuel efficiency. Instead, what you get is a class-leader in terms of comfort with a relatively responsive throttle, good NVH characteristics, decent dynamics. It's the kind of car that's extremely satisfying to drive on a daily commute and on long distance journeys. It can handle some speed, but it's a little too soft and unresponsive for dynamics. In this segment, only the Mazda offerings seem to be up for a bit of hard driving.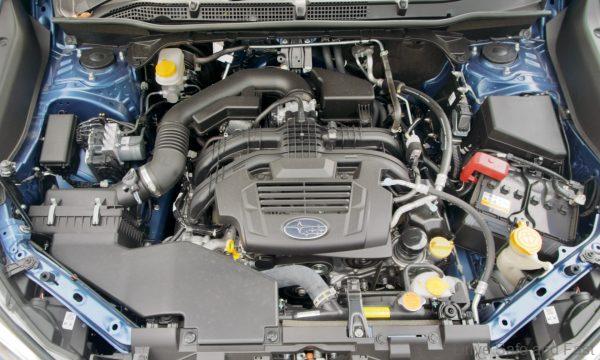 Quite honestly, the Forester's driving character is extremely enjoyable. It has a lot of capability and can handle potholes and speed bumps better than premium SUVs more than twice its sticker price. You get a sense of robustness from the chassis and suspension tuning that's absent on all of its segment rivals, save the discontinued Toyota RAV4.
There's also the added confidence that comes from the ride height and X-MODE, which has extended functions on the top-spec model. We don't feel this is a necessary feature, but it's a nice-to-have.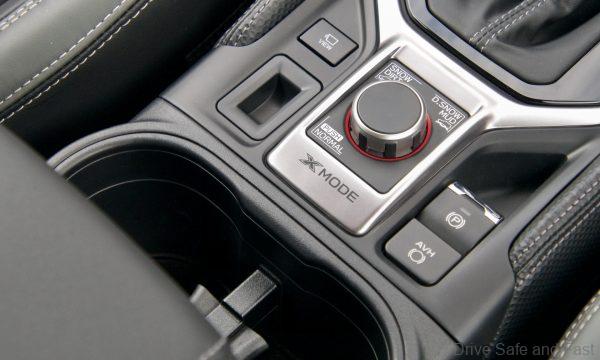 Dash Of Subaru Quirkiness
The biggest change for this 2023 model is the way it looks, particularly at the front. The new design is a lot more distinctive. That being said, looks are subjective and I just don't see what the designers were going for in this revision.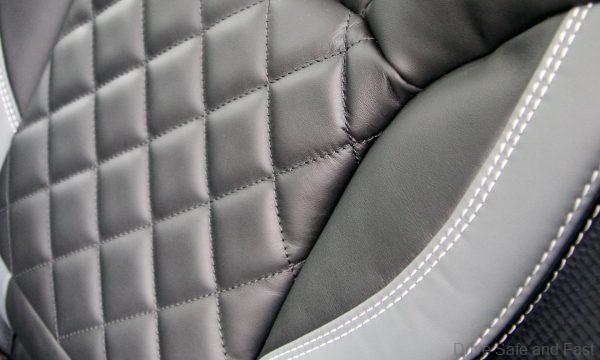 Yes, Subaru has made some divisive looking vehicles – but the rest of the line-up today is genuinely good looking. In fact, the XV, WRX, Outback and Levorg are all well-proportioned and handsome vehicles. It's just the Forester that sticks out as a little bit boxy and tall. Now it also has some strange headlights and an enlarged grille too.
The GT kit returns once again as an option on the higher end of the line-up and just as before, it adds a LOT of busy-ness to the look. There's a lot going on with this body kit, from the silver trimmed lower elements to the double-layered tailgate spoiler.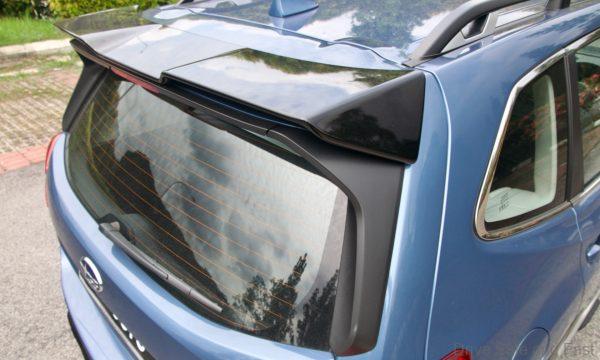 Together with the 18″ dual tone rims, the GT Edition kit tells a story of a much more performance-oriented vehicle than the Forester really is.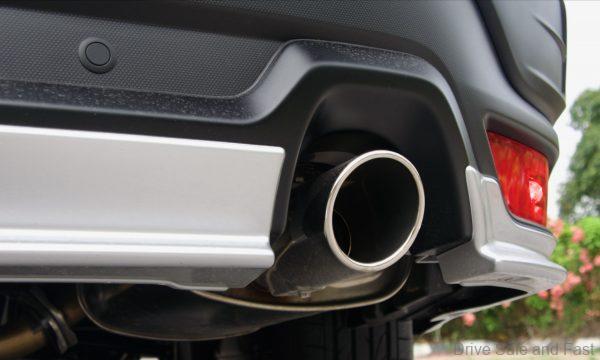 It's a hard pass for us, though some fans will appreciate this nod towards Subaru's motorsport heritage.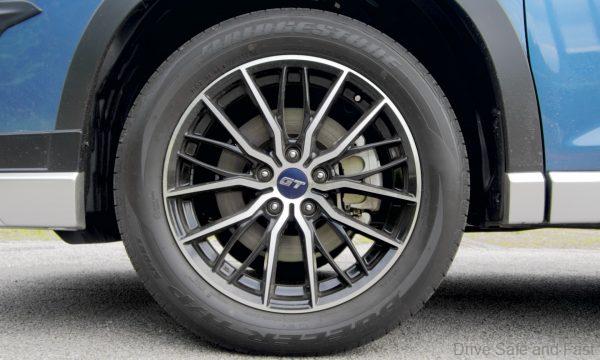 And that all ties in to our one issue with the way the new Forester looks – there's too much going on. The image of the Subaru brand belongs equally and genuinely in too many pots at this point. It has the elitist former Saab buyer market cornered by being very over-engineered for its segment. It dips its toes in the off-roader market by offering all-wheel drive and X-Mode.
It has the safe and conservative 'vibe' of Volvo from the 1990s. And it has Subaru's rally pedigree in its blood too. All of these elements show themselves in the design of the Forester and I'm not sure I understand what the final product is a little unconcerned with trends. Not easy to like, but there's a lot to love for a small number of fans.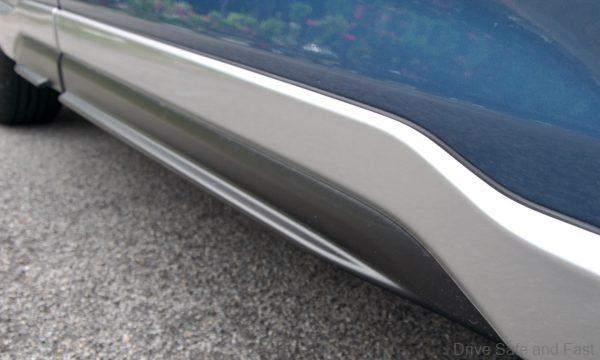 Equal Parts Practical
For all the Subaru weirdness, the Forester has a lot of practical features that make living with it daily just so easy.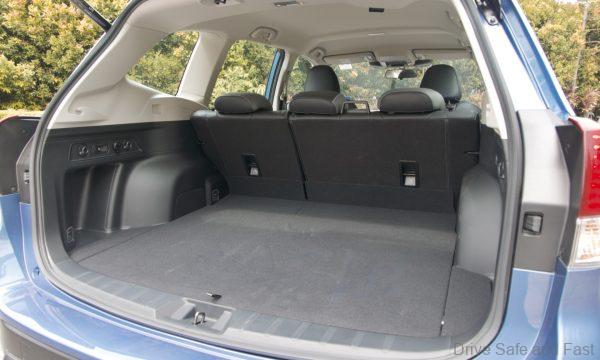 The first thing my wife noticed was the powered front passenger seat – a feature that's still missing on many vehicles south of RM200K.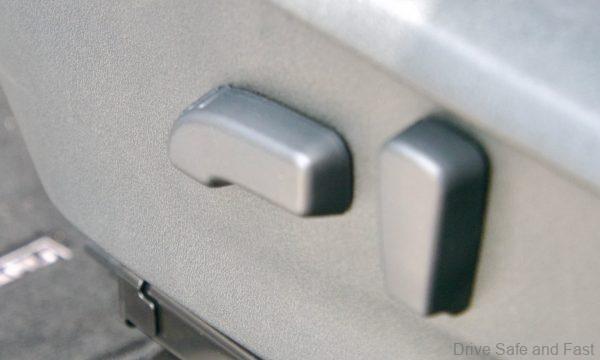 There were also six luggage hooks built into the boot to keep shopping bags upright – an excellent and practical solution that's still missing on many vehicles today.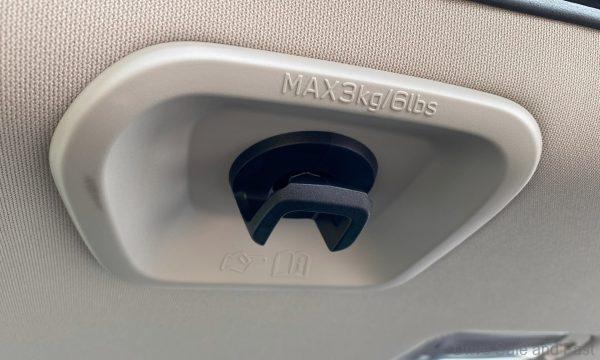 Six may sound a little excessive, but it turned out to be the exact number of hooks needed for a week's worth of groceries, so it's clear that Subaru engineers do their homework.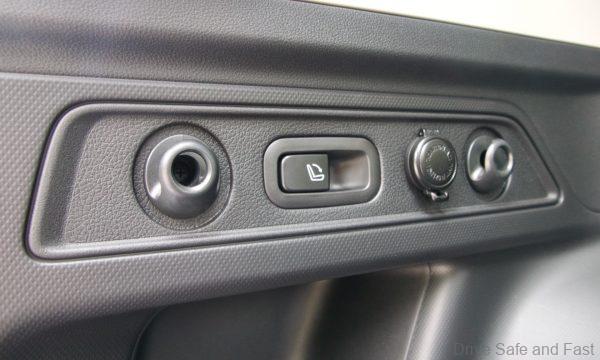 Elsewhere we see a lot of practical engineering solutions applied to Subaru Forester. The cabin sun visors have little extensions to keep the rays out when fully deployed.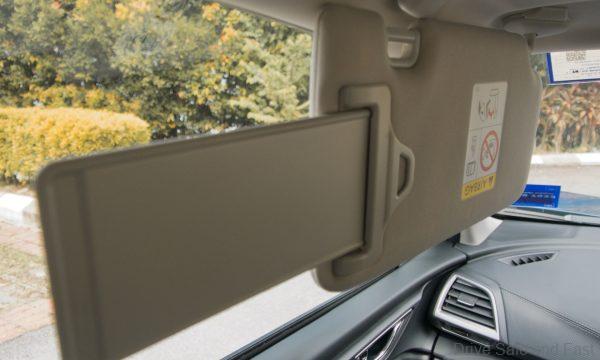 The doors all open really wide, there are seat back pockets for phones, tablets and laptops, plus a couple of expected USB Type-A ports and air cond vents at the rear.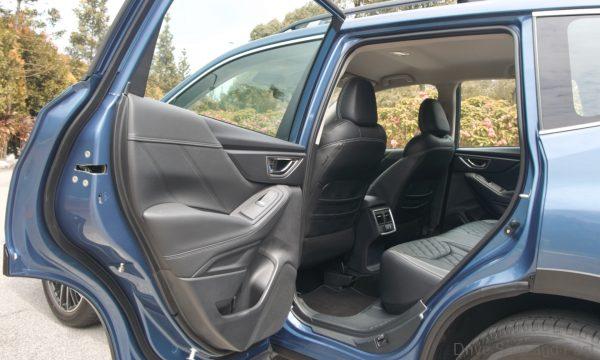 There are also some decisions that Subaru engineers made that we personally like, but may come off as a little dated to some. There are physical buttons everywhere, making the cabin appear a little cluttered. Buttons are found on both sides of the steering, behind the gear selector, next to the cabin lights up top, under the touch-enabled infotainment display, and under the rightmost air vent. On the one-hand, this is not how the newer vehicles are doing it. But on the other hand, I personally hate when essential functions are given digital controls. I prefer physical buttons, and we're sure Subaru owners do too.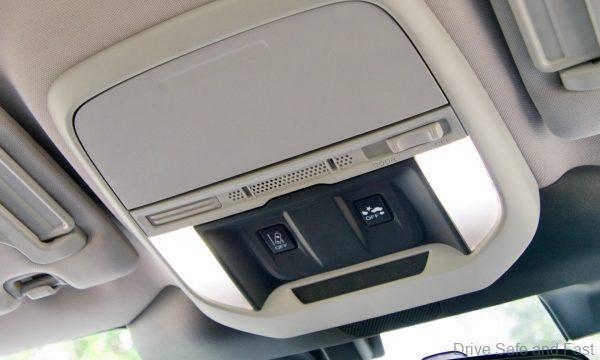 Another thing that was a little behind the times but charming was the Blind Spot Warning light. It's a bulb mounted to the side mirror housing.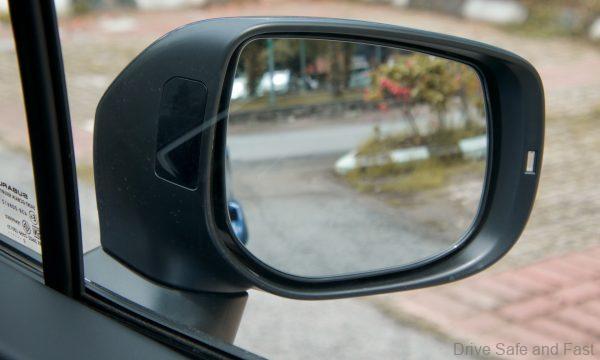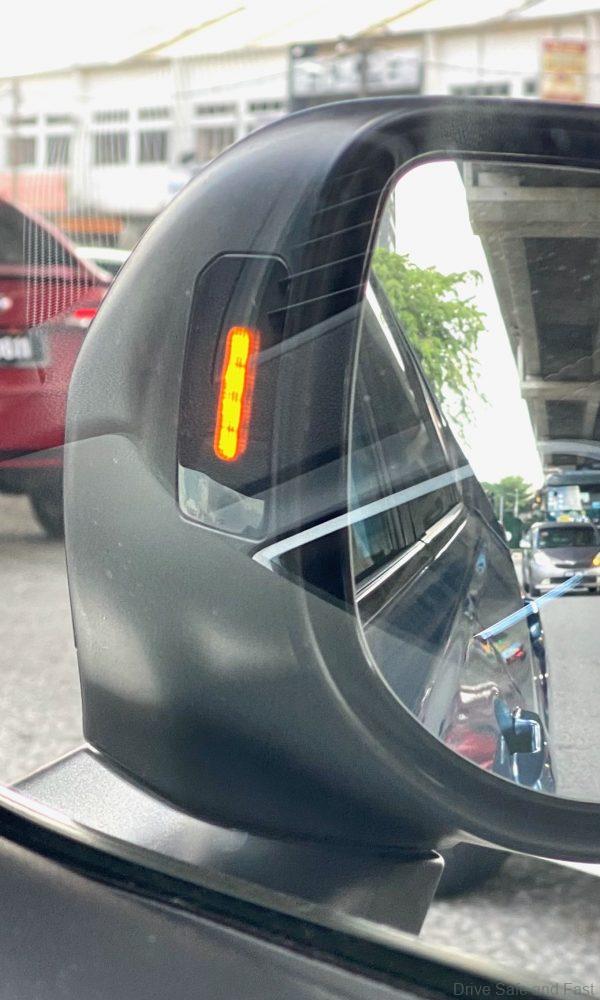 Personally, we like it this way, but most companies have moved on to cleaner designs, either integrated within the mirror glass or on a digital instrument cluster. In fact, the Forester doesn't even have one of those. You instead get a couple of physical dials with a multi-info display in the middle.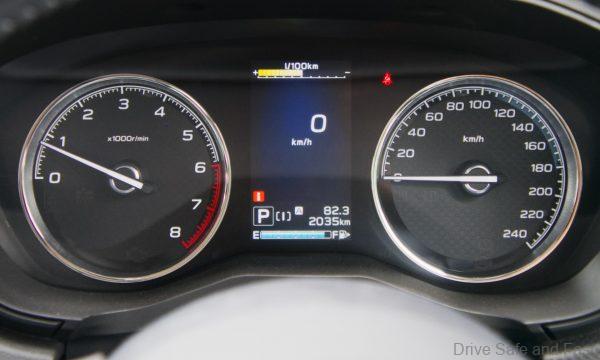 And now we enter the territory where Subaru have made decisions that are harder to forgive. Physical dials are a little out of place in 2023, but in the Forester itself the infotainment display looks a little out of place with its glossy finish next to two other displays that have a matter finish to them.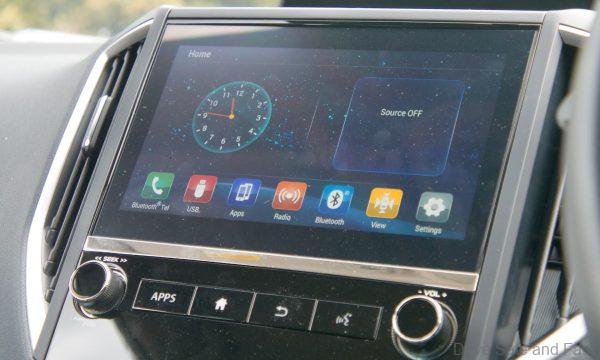 In fact, it's not just the infotainment display but the unit itself that feels a little aftermarket-like. That being said, it has wired Apple CarPlay and Android Auto, so functionally there's little to complain about.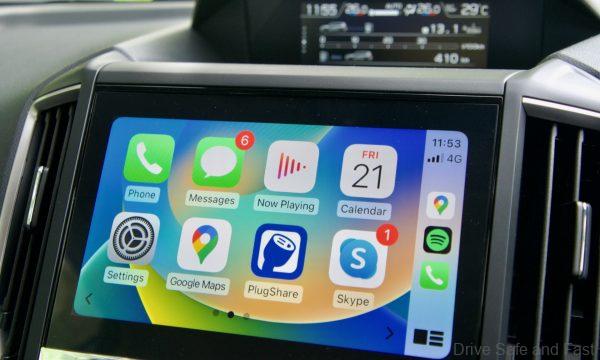 What does deserve a complaint is the 360-degree parking camera. We're glad it's there but the quality of the feed is really low.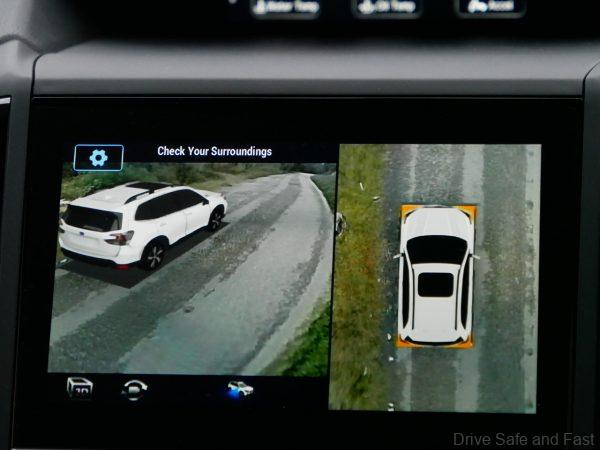 Should You Buy A Forester?
The Subaru Forester facelift is more of the same but for a quite a lot more money this time around. It'll still find its fans in Malaysia, but the window for Subaru to widen its appeal in this market has been shrinking year on year. Most of this is really out of Subaru's control, but it's also clear that products like the Forester facelift haven't really been a major enough upgrade to meet the challenges of the current market situation.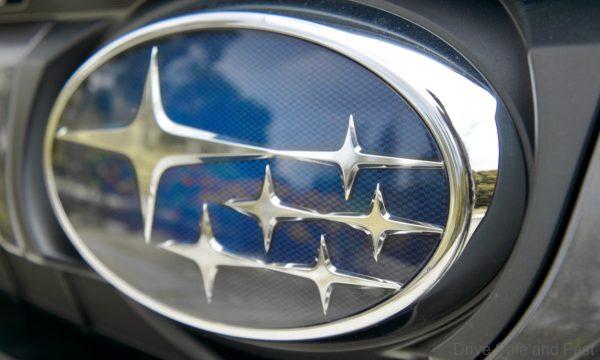 There are some who say a turbocharged or hybrid powertrain would have increased its appeal here. I personally don't think the cost of bringing those in would really translate to sales figures. The 2023 Subaru Forester is a completely charming car on its own merits, it just lives in a crowded market with unfavourable conditions. Those who go out of their way to own one know exactly what they're getting themselves into.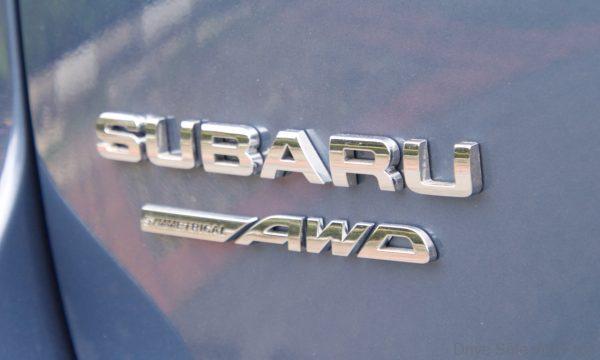 2023 Subaru Forester 2.0i-S GT Edition Specifications
Engine: Boxer 4, 16-Valve, DOHC, Petrol
Capacity: 1995cc
Gearbox: Lineartronic CVT
Max power: 154hp @ 6000rpm
Max torque: 196Nm @ 4000rpm
Top Speed: 193km/h
0-100 km/h: 10.3 seconds
Price: RM196,288