Automotive
Published on July 28th, 2023 | by Sounder Rajen
0
This Is What The New Toyota Land Cruiser J250 Looks Like
Get a sneak peek of the new Toyota Land Cruiser J250 ahead of its debut
The new Toyota Land Cruiser is set to on 1 August 2023, and we are all on the edge of our seats in anticipation of what it may look like but recent teaser images now provide a great idea of what to expect. The folks at Kolesa took the available pictures to create a rendering of how the new SUV might look so here it is along eeith its new codename, the J250.
Toyota is touting the new retro styling of the Land Cruiser J250 by posing it with the FJ62 model of the late 1980s. Like the classic model, the upcoming vehicle also sports a blunt nose with rectangular headlights, chiseled fender flares, simple, unadorned flanks, as well as large windows and of course, a prominent roof rack.
Moreover, there is apparently a single photo of the interior of the new Toyota Land Cruiser J250 which shows the rocker switch for swapping between the high and low gear ranges but we do not have that image so use your imagination. There is allegedly a middle setting for H4L in the middle, likely for high range with a locked differential.
All signs suggest that the new Toyota Land Cruiser J250 also likely rides on the brand's body-on-frame GA-F platform, but this is just a guess for now along with the same underpinnings found on the Lexus GX that uses a twin-turbo 3.4-liter V6 making 349hp and 649Nm of torque and a 10-speed automatic as well as full-time four-wheel drive and a lockable Torsen limited-slip center differential just like in the render.
On top of that, the Lexus GX features a standard drivetrain which includes full-time four-wheel drive and a lockable Torsen limited-slip center differential. The electronically controlled transfer case shifts between 4WD-High and 4WD-Low quicker than the previous model. This may carry over to the Toyota model too.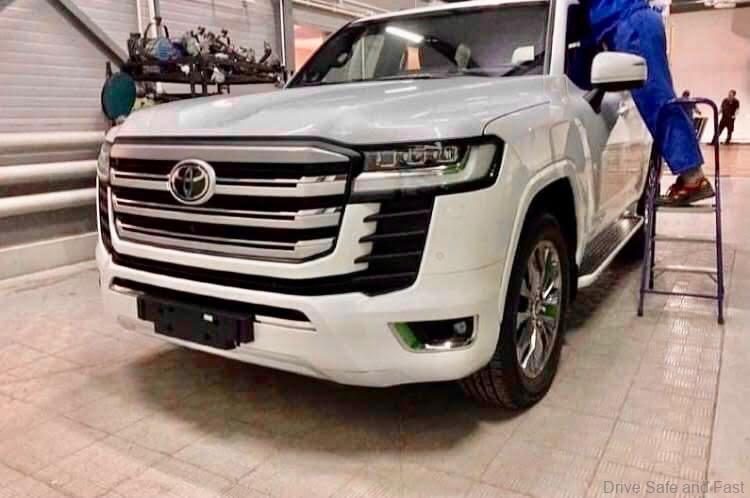 Toyota has also confirmed that the new Land Cruiser J250 is coming to the United States but the exact timing for the launch in the US and pricing details are yet to be made available so do stay tuned for that. We might get a better idea about that info from the 1 August 2023 debut so keep an eye out for that as well.
So what do you guys think? I personally really like the render but I do have a problem with every new SUV that has been coming out lately copying the design language of Range Rover. Recently it was a certain Korean brand and now Toyota too. What happened to the days when brand identity was a part of design?
We got all this from Motor 1 and their full article is linked here. Thank you Motor 1 for the information and images.