Automotive
Published on July 12th, 2023 | by Sounder Rajen
0
Porsche 911 GT3 RS Sets New Road America Production Lap Record Again
The Porsche 911 GT3 RS beat the previous record by almost 2 seconds
The Porsche 911 GT3 RS is one of the most track-focused road vehicles in the world so it is absolutely no surprise that it has just broken the production car record in Road America once again. This time around, the GT3 recorded a lap time of 2:13.8, with racing driver Dimitri Dimakos behind the wheel.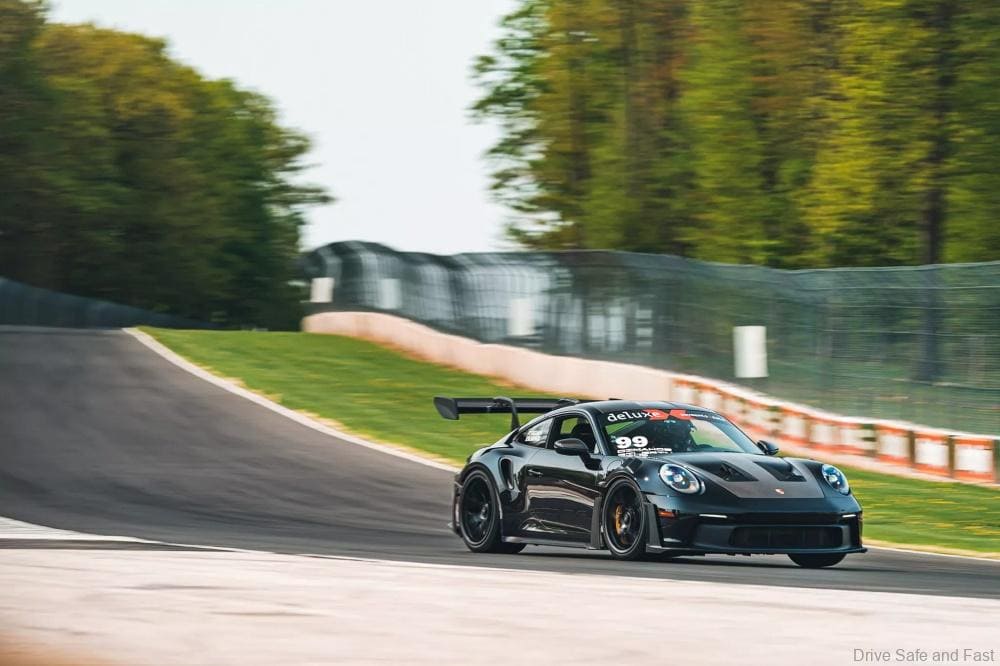 The 992-generation Porsche 911 GT3 RS was nearly 2 seconds faster than the previous record holder, a 991.2 Porsche 911 GT2 RS which completed the lap in 2:15.1. , despite the big difference in power output. It was also over 4.5 seconds faster than the previous-generation 911 GT3 RS on the same track.
Moreover, the Road America track is located in Elkhart Lake, Wisconsin, and measures 4 miles (about 6.4 kilometres) long with 14 turns. Road conditions at the time of the attempt were almost perfect and the lap time was recorded from the onboard VBOX equipment and validated by Goldcrest Motorsports.
Professional racing driver Dimitri Dimakos, following his record-breaking lap, said, "The biggest thing is not necessarily the lap time; it is the ease at which the car can achieve that lap time and the confidence it inspires in the driver. The car can be driven by someone who is a novice or intermediate-level driver and still be very fast and comfortable to drive."
On top of that, comparing the road-legal Porsche 911 GT3 RS with the GT3 Cup racer, Dimakos said that the braking is "nearly identical," and also adding "I was braking at exactly the same spot. No wiggling at all. The car stopped exactly straight, turned in great."
The Porsche model used in this successful record breaking attempt was a privately owned 2023 Porsche 911 GT3 RS which had been delivered just a few weeks ago, making the new record being set all the more interesting and impressive.
The production-spec vehicle was also "aligned for the track by an authorized Porsche Center" and came fitted with the optional Michelin Pilot Sport Cup 2 R N0 tires measuring 275/35 ZR20 at the front and 335/30 ZR21 at the rear.
As standard, the Porsche 911 GT3 RS comes equipped with a 4.0-liter flat-six engine making 518hp, and is exclusively paired to a seven-speed PDK gearbox. It also has the most extreme aero package of the 992 series and comes with a version-specific track-focused chassis setup so even stock, this car is insane.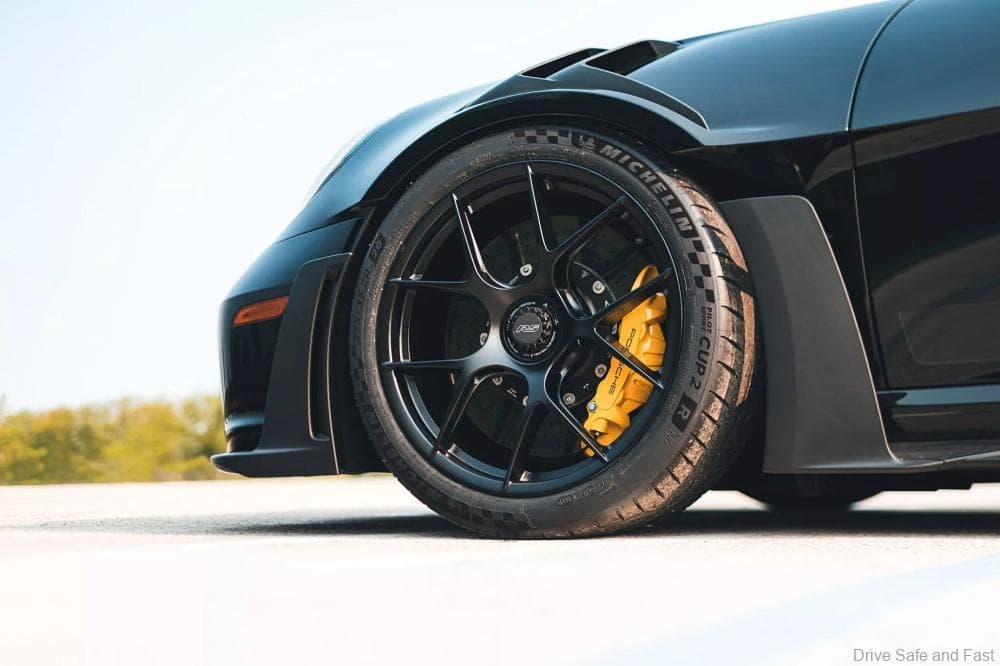 We got all this from Carscoops and their full article is linked here. Thank you Car scoops for the information and images.