Automotive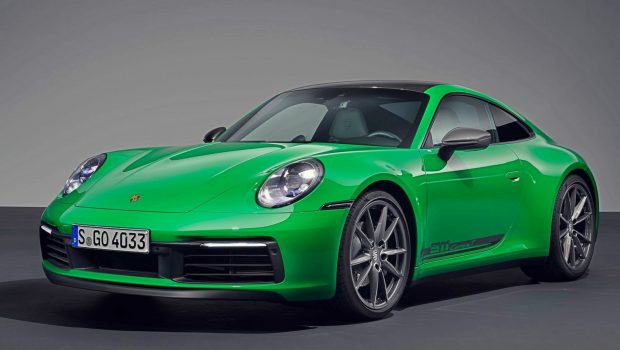 Published on July 27th, 2023 | by Sounder Rajen
0
Porsche 911 Soon To Be The Only ICE Model In The Brand's EV Focused Lineup
The Porsche 911 will likely be kept alive a bit longer through the use of e-fuels
Well, we all knew this was coming but German automaker and motorsports icon, Porsche has just seemingly confirmed the news we were all dreading to hear and that is that as the brand shifts its focus towards electrification, all but one of its vehicles will be completely turned into an electric vehicle (EV) and that is the iconic 911 coupe. Let's dig deeper.
Porsche plans to keep the 911 as its sole internal combustion engine (ICE) model series after gradually electrifying the rest of its lineup. The automaker is also investing in e-fuels in a quest to keep ICE alive for longer which also led to the entire country of Germany leading a "revolution" to reverse the ban of new ICE car sales from 2025.
Moreover, Karl Dums, who is responsible for e-fuels development at Porsche, admitted that their "strategy in the first place is switching to electric mobility," but said they will produce the 911 with a combustion engine for "as long as possible." The current 992 generation Porsche 911 is up for a mid-lifecycle update and is rumored to feature a self-charging hybrid variant as well.
What's more, Reuters has also already reported that Porsche wants EVs to account for 80 percent of its sales volume by 2030 and with the 911 accounting for 13 percent of the brand's sales in 2022,this goal is certainly more than possible with all other models (including the Cayman and Boxster) being converted into EVs by then.
On top of that, the next electric Porsche after the Taycan will be the 718 Boxster/Cayman, closely followed by the Macan and the Cayenne SUVs which are the brand's best-sellers. The automaker plans on keeping the ICE versions of the Macan and Cayenne in production for the next few years, but sadly, all of the non-911 combustion models will be gone by 2030.
In order to keep ICE alive for longer, Porsche is also investing in e-fuels, a strategy that is kept separate from its EV plans, however, experts suggest that e-fuels, which are currently aimed at the aviation and heavy vehicle industries, will be more suitable for niche products like high-end supercars and hypercars due to their high price.
Despite emitting CO2, e-fuels can be carbon-neutral thanks to their production process which includes captured carbon dioxide and renewably-sourced hydrogen. Porsche has already invested over USD100,000,000 (RM452,750,000) in the energy company HIF Global from Chile, which aims to start construction of the world's largest e-fuels plant in 2024 in Matagorda, Texas.
We got all this from Carscoops and their full article is linked here. Thank you Carscoops for the information.