Automotive
Published on July 14th, 2023 | by Daniel Sherman Fernandez
0
Tesla Model Y Bookings Open In Malaysia From RM199,000
What will happen to the prices of recon Tesla Model Y In Malaysia tomorrow
Its finally confirmed. Tesla Malaysia is open for business and with full incentives from MITI and the Malaysian government encouragement to start operations here, they have just sent all the rivals into crisis mode with the starting price for the Tesla Model Y at only RM199,000.
Just months ago, Pekema importers were advertising the same car with price ranging between RM288k to RM328k and this without factory warranty and after sales.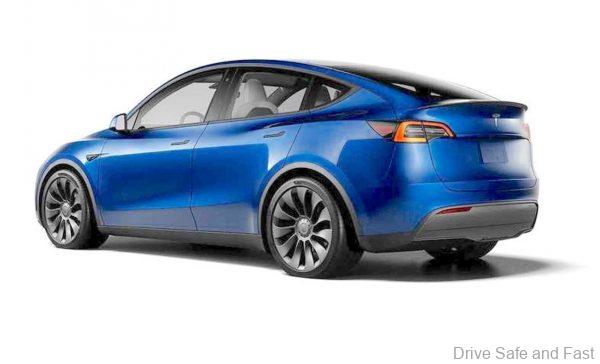 Now, with Tesla Malaysia in operations, unsold EV AP imported stocks selling prices will be free-falling and this morning there will be a frenzy at every single showroom to get unsold Tesla stocks sold as fast as possible.
With the huge hype surrounding the opening of Tesla Malaysia, there will be a media frenzy from today on its operations, selling price and warranty that will have Malaysian buzzing with interest.
The Model Y is based on the popular Model 3 sedan platform. It shares an estimated 75 percent of its parts with the Tesla Model 3, which includes a similar interior and exterior design and electric powertrain.
The Model Y fills a smaller and less expensive segment than the mid-sized Tesla Model X. Like the Model X, the Model Y offers optional third-row seats for a seven-passenger seating capacity.
In the first quarter of 2023, the Model Y outsold the in-famous Toyota Corolla to become the world's best-selling car, the first ever electric vehicle to claim the title.
The Model Y provides between 455km to 533km of claimed WLTP driving range depending on the variant.
The Model Y RWD has a single-motor setup and is most efficient, while Long Range and Performance models gain more powerful dual-motors for all-wheel drive and a larger battery to yield some extra driving range.
The key difference is the RWD's lithium-iron-phosphate (LFP) battery that can recharge at up to 170kW DC (with no charge limit), while the Long Range and Performance with a nickel-manganese-cobalt (NMC) pack peaks at up to 250kW DC speeds (with a 90 per cent charge limit recommendation).
So, what about Tesla maintenance? Well, the Model Y adopts a condition-based servicing scheme, meaning the vehicle will notify the owner when its sensors detect it is time for check-up via the mobile app.
Tesla also recommends a range of specific routine maintenance tasks, including:
Cabin air filter, estimated every two years
HEPA filter, estimated every three years
Tyre rotation, balance and wheel alignment, best every 10,000km/if the tread depth difference is 1.5mm or more
Brake fluid test, best every two years
Air conditioning desiccant bag, best replace every four years
Cleaning and lubricating brake callipers, best every 12 months/20,000km
This Model Y electric car will be available in Malaysia in three trims: Model Y (Rear-wheel drive), Model Y Long Range, and Model Y Performance. The estimated delivery date will be in early 2024.
Meanwhile, this Model Y is in a very competitive segment and will be competing with the Hyundai Ioniq 5, Kia EV6, Kia Niro, Volvo XC40 Recharge, Mercedes-Benz EQB, and even the BMW iX1 electric.
The Tesla Model Y begins with the base-level Model Y All-Wheel Drive. This model sends its power to all four wheels via a dual-motor setup, getting you from 0 to 100km/h in just 5.0 seconds and going on to a top track speed of 217km/h.
Choose the Model Y Long Range, and you'll get a dual-motor all-wheel drive setup and the ability to go from 0 to 100km/h in around 4.8 seconds, continuing to a top track speed of also 217km/h.
With the Model Y Performance trim, you'll enjoy a vigorous 0-to-100km/h time of around 3.5 seconds, with a top track speed of 250km/h.