Automotive
Published on August 11th, 2023 | by Sounder Rajen
0
2025 Audi RS3 Sportback Seen Sporting Camo Beside Current Model
Apparently the 2025 Audi RS3 is almost ready to debut after adding the final touches
Audi is famous for many things, but its RS vehicles are perhaps the most defining modes in its entire lineup, at least as far as enthusiasts and thrill seekers alike. While electric vehicles (EVs) are becoming all the rage, there will always be a space for performance oriented vehicles like the Audi RS3 which, coincidentally, has been spotted sporting camo. Let's take a look at it.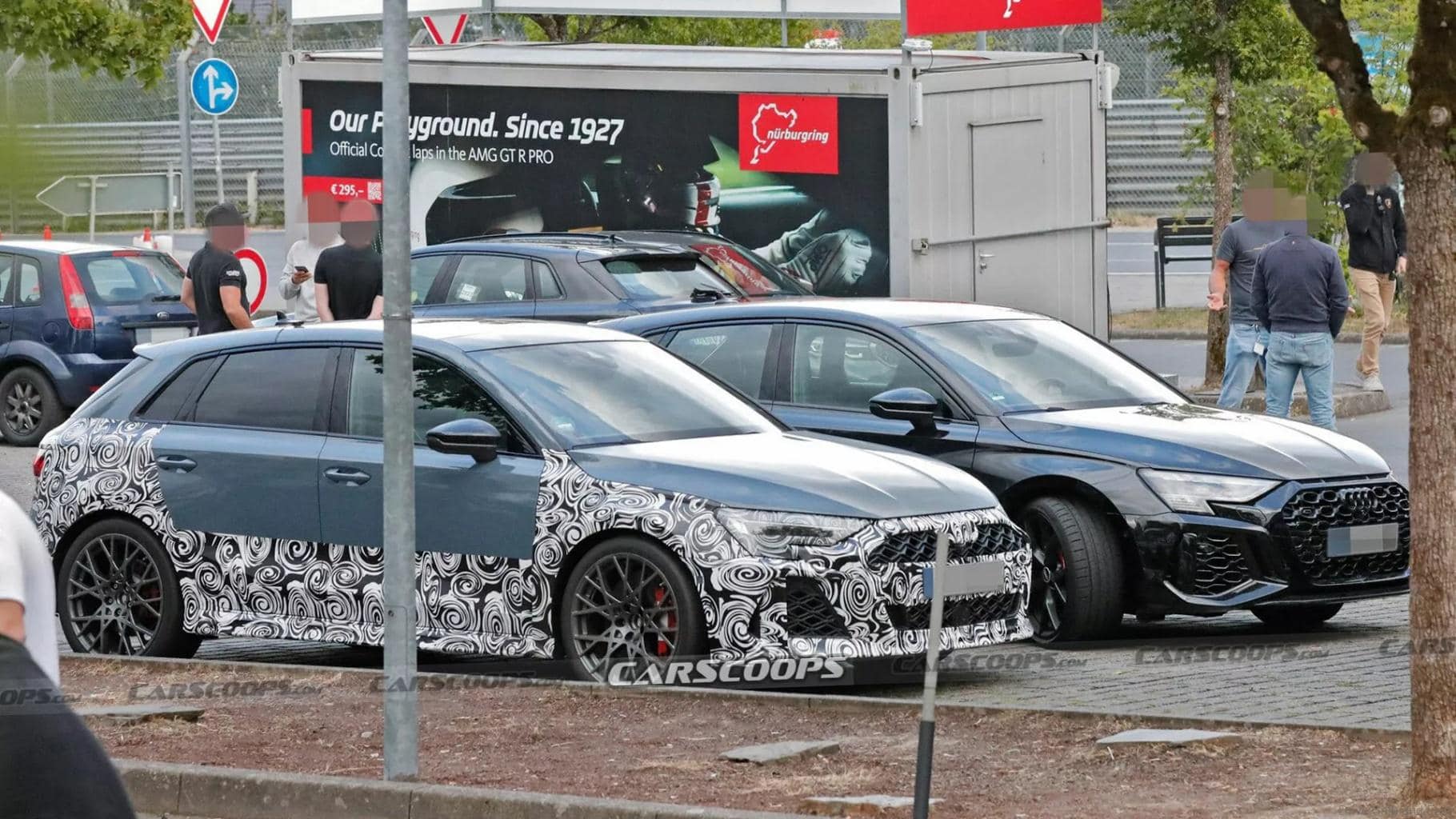 Yes, Audi is giving us something to fawn over as the 2025 RS3 Sportback has been spied next to the current model. This makes the task of identifying the changes far easier, although the updates are fairly limited. That being said, the facelifted hatchback has a new front bumper that looks more linear and sports a bolder grille with new intakes in a sportier mesh pattern.
Moreover, changes overall in the 2025 Audi RS3 are limited, but the headlights are camouflaged and this suggests new graphics are on the table along with light shows and more despite having a familiar shape. We can also expect the model to be outfitted with the new luminous four-ring logo that we saw on the Q8 e-tron.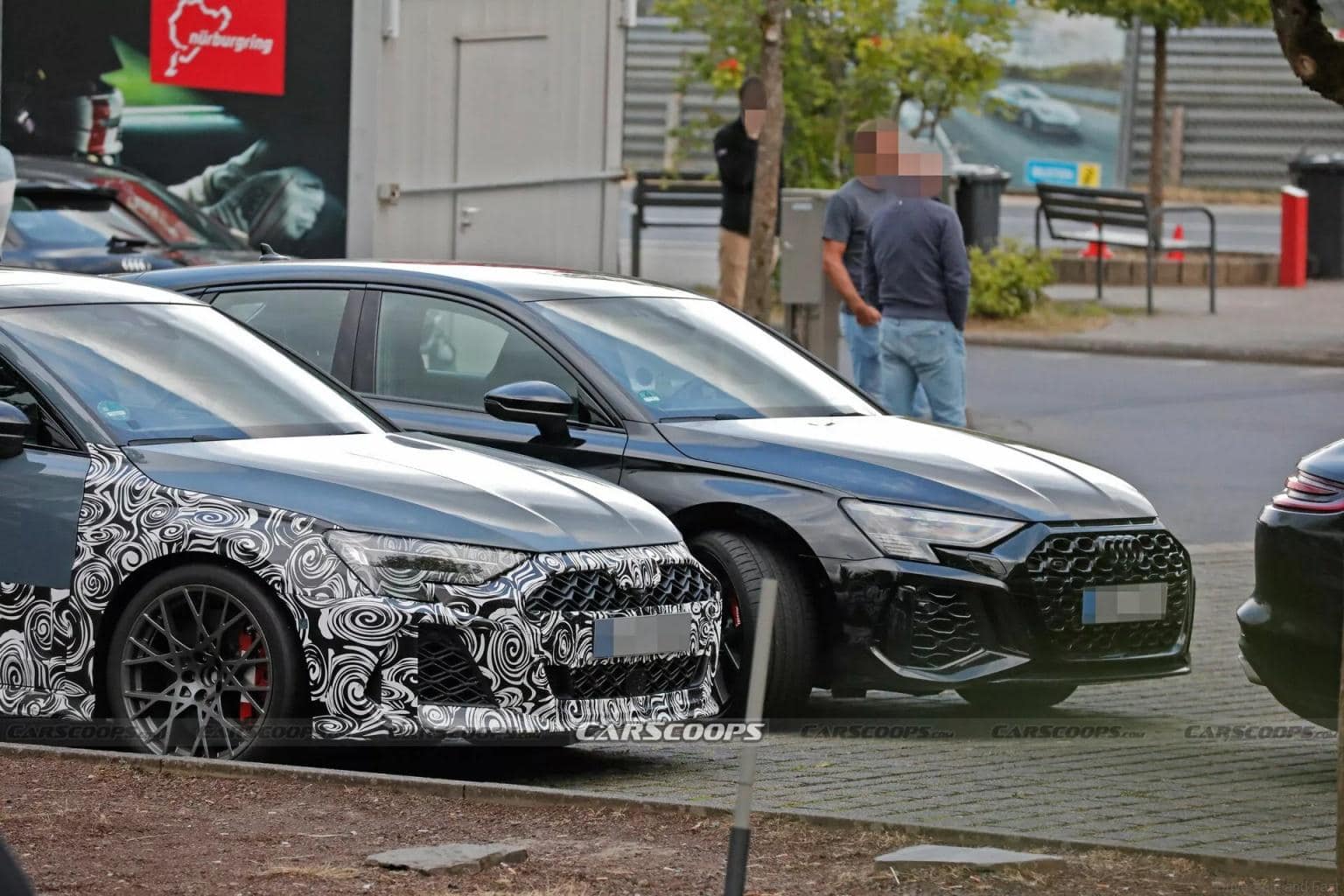 In the rear, we can see a new bumper that likely means the 2025 Audi RS3 will ditch the faux vents. That remains to be seen, though, so take it with a pinch of salt for now. Either way, the pictures clearly reveal the reflectors will move and adopt a more angular aesthetic. We can also see revised tail lights with new reverse lights which may also be sequential.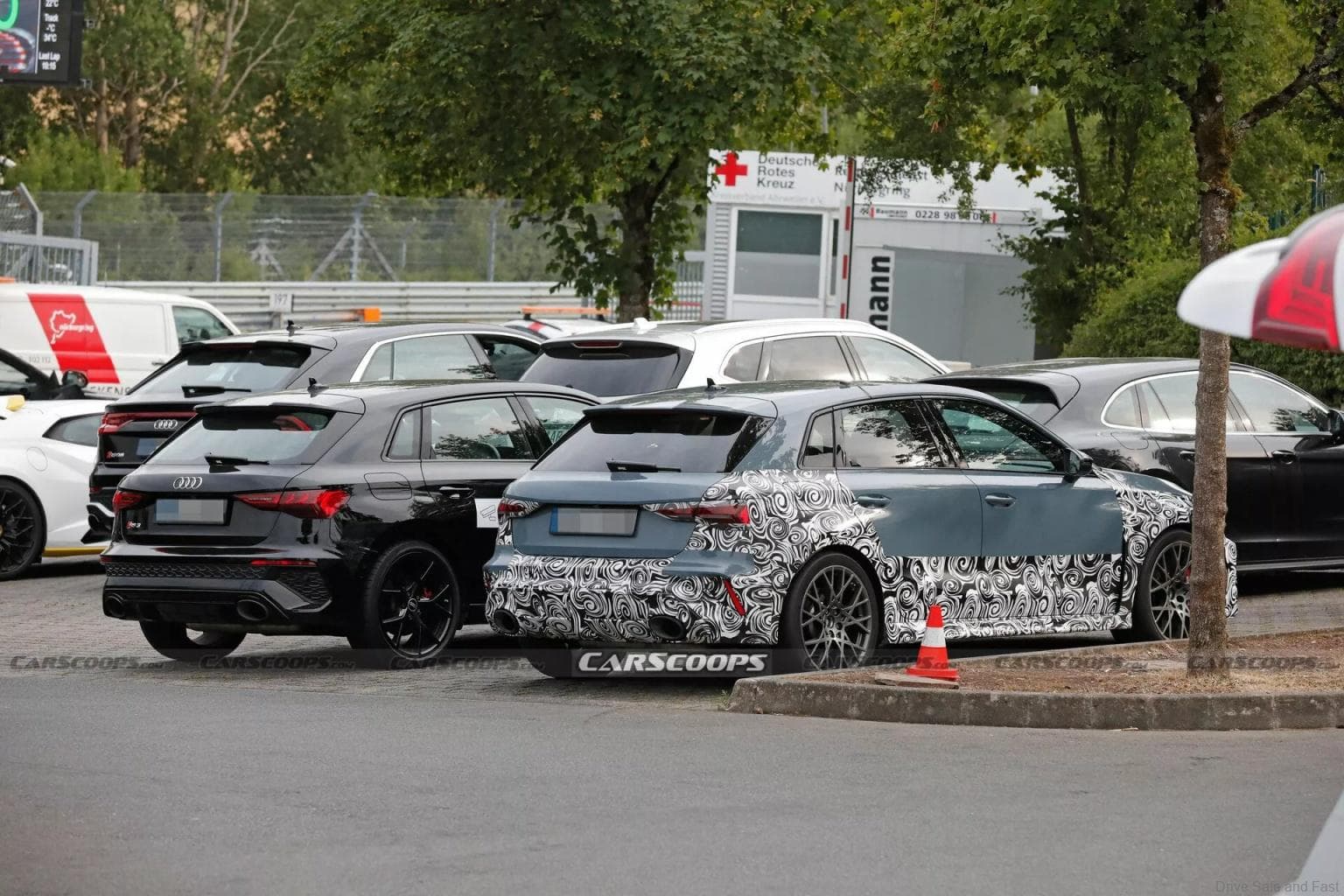 On top of that, it also remains to be seen if there will be any changes under the hood, but the current Audi RS3 features a turbocharged 2.5-liter five-cylinder that makes 394hp and about 500Nm of torque which allows the sportback to accelerate from 0 to 100km/h in just 3.8 seconds, then on to a limited top speed of 250 km/h.
The Audi RS3 Sportback Performance Edition further upped the ante with 401hp, so it is also possible that Audi could bring its upgrades to the standard RS3 as part of the facelift but don't hold your breath for that as it is still more unlikely. Still despite featuring what looks to be minimal changes, in a world of EVs, the Audi RS3 is bound to make a big impression.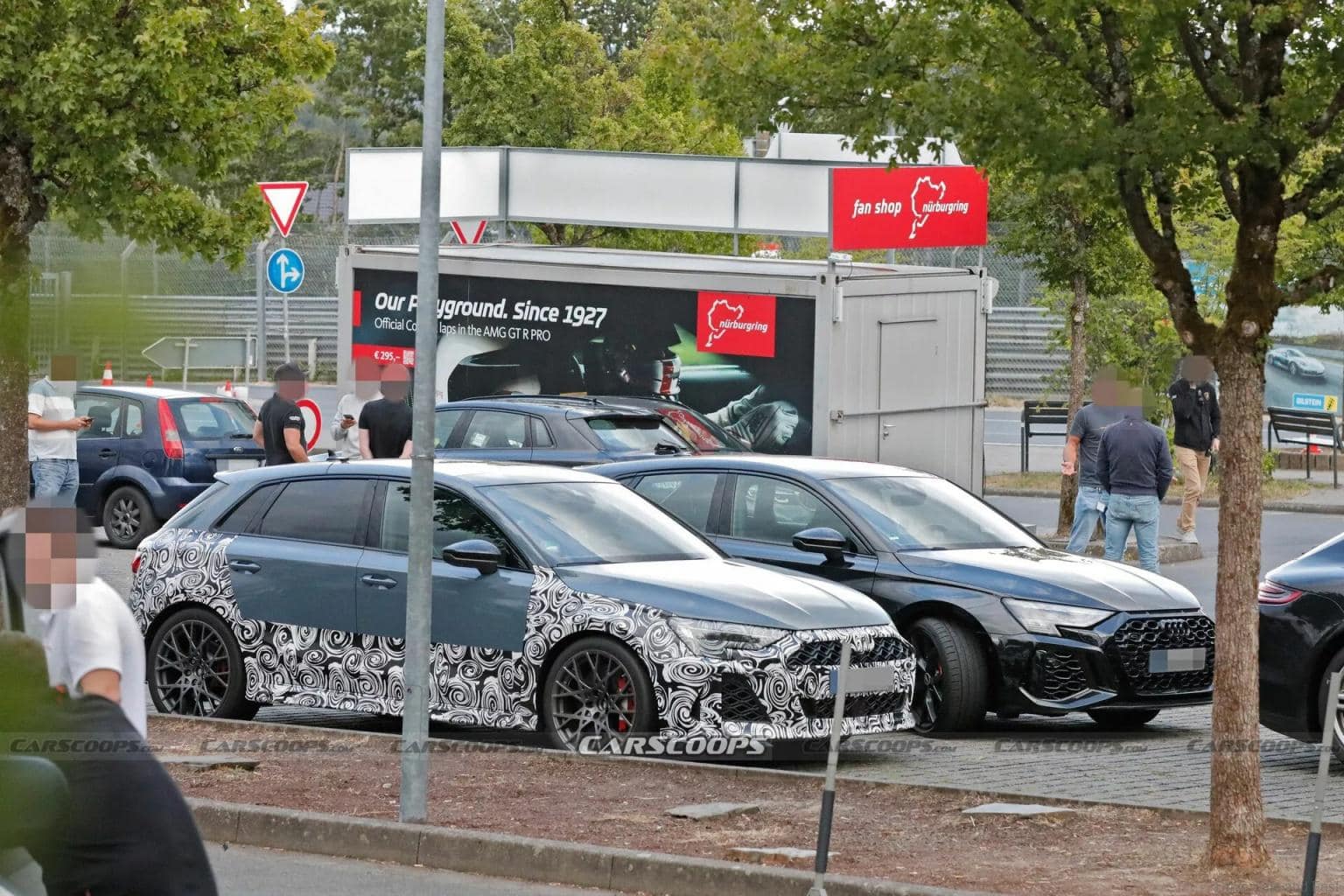 We got all this from Carscoops and their full article is linked here. Thank you Carscoops for the information and images.