Automotive
Published on August 28th, 2023 | by Daniel Sherman Fernandez
0
Did You Know That Syed Mokhtar Still Owns 49% Of Lotus Cars
Syed Mokthar still has 49% of Lotus Cars and Zhejing Geely owns 51%
You might be surprised to know that Malaysian tycoon Tan Sri Syed Mokhtar Albukhary still owns a 49 percent stake in Lotus via Etika Automotive Sdn Bhd. Meanwhile, Zhejiang Geely Holding Group owns the remaining 51 percent of Lotus.
The reason why we are sharing this fact is that since the Lotus Eletre SUV was launched in Malaysia, many have remarked on how Malaysia 'lost out' when Lotus Cars was sold to Geely.
Well, Geely has 51 percent stake in Lotus Cars and with Geely's large electric vehicle portfolio (Volvo, Polestar, Zeekr and Lynk&Co) it is easy to share the electric powertrain technology and all the related research costs to deliver world class electric cars.
Meanwhile, earlier this year there was news in the global business community about Lotus Cars being listed on the NASDAQ.
Both Etika and Geely announced in January 31st 2023 that they were going to list Lotus on the NASDAQ. Well, to be more precise, the company is now called Lotus Tech which was after they moved into the electric vehicle segment.
So, back in August 31st 2021, Lotus Tech announced its global headquarters in Wuhan, China.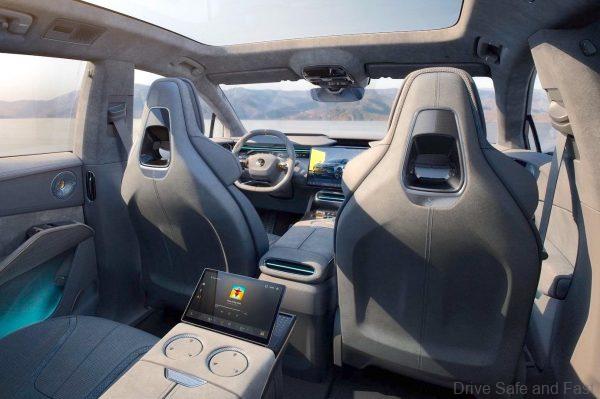 Now this merger will value the combined company at USD5.4 billion, taking into account the USD288 million cash in LCAA's trust account. (L Catterton Asia Acquisition Corp ("LCAA") (NASDAQ: LCAA), a special purpose acquisition company formed by affiliates of L Catterton, a leading global consumer-focused investment firm, announced today that they have entered into a definitive agreement and plan of merger (the "Merger Agreement").
It said all its existing equity holders, including Zhejiang Geely Holding Group, Etika and NIO Capital, are expected to retain their interest, collectively owning an 89.7 percent stake in the combined company.
PRESS RELEASE: The Lotus brand was founded in the UK in 1948. Today, with the backing and global resources of Geely Holding, Lotus Tech is committed to becoming an advanced, fully electric, intelligent, and sustainable luxury mobility provider ahead of the brand's 80th anniversary in 2028.
Lotus Tech is the brand's technology, sales and marketing division, integrating 75 years of technological expertise into a new generation of lifestyle vehicles. Fusing proprietary next-generation technology built on world–class R&D capabilities with decades of British racing heritage, Lotus Tech expects to break new ground in electrification, digitalisation and intellectualisation.
Lotus Tech has successfully developed luxury EVs ahead of its traditional, internal combustion engine-focused peers by leveraging its wholly-owned R&D facilities spanning Coventry in the UK and Frankfurt in Germany, as well as Wuhan, Shanghai, and Ningbo in China. Its first fully electric hyper SUV, Eletre, is expected to begin delivery in China this quarter and in the UK and EU later this year.
Planning is underway for the delivery of the full electric Lotus Eletre sports SUV to Malaysia and rest of the world, leveraging the Lotus brand's global network across these core regions.
Eletre features numerous innovative technologies, including fully embedded L4 hardware capabilities enabled by the world's first deployable LiDAR system and Lotus Tech's self-developed software system. It is powered by Lotus Tech's 800V high-voltage Electrical Performance Architecture, entailing super-charging capabilities, high energy conservation, and high-speed data transmission.
Lotus Tech's architecture also provides increased adaptability for varying battery sizes, motors, and component layouts across vehicle classes.
The Company plans to broaden its portfolio of luxury EVs featuring groundbreaking technologies over the next four years, beginning with the expected launches of an E-segment sedan and a D-segment SUV.