Automotive
Published on August 2nd, 2023 | by Sounder Rajen
0
New Volkswagen GTI Trademark Hints At Electrified Future For The Golf GTI
Apparently the Volkswagen Golf GTI is set to become an EV soon
So not too long ago, it was confirmed that German automaker, Volkswagen, would cease production of manual transmissions in its popular Golf hatchback in the EU due to strict regulations which likely also meant it would be the same worldwide. Now the brand is hinting that its Golf GTI may even go fully electric. Let's explore.
In line with the brand's plans to go fully electric soon, Volkswagen has confirmed that both the GTI and the R performance-focused model lines for models including the Golf hatchback will live on in its electric era as electric vehicles (EVs), with a new trademark that may be a glimpse into the future look of the brand.
Moreover, the tweaked GTI emblem retains the GT (Grand Tourer) letters but replaces the I (injection) with a lightning bolt symbol. While there is no official word regarding this from Volkswagen, the lightning bolt likely means that it has something to do with electrification.
Of course, we recommend you take this news with a grain of salt as Volkswagen has yet to officially confirm this but to be honest, there is not really much else this can mean, so while it is speculation for now, it seems like a sound deduction to make.
On top of that, the new trademark was filed at the German Patent and Trade Mark Office on 25 July 2023, before being discovered by CarBuzz. The Volkswagen Polo GTI is rumored to get the axe, but the Golf GTI will soon go through a mid-lifecycle update so we may be getting an electric GTI soon.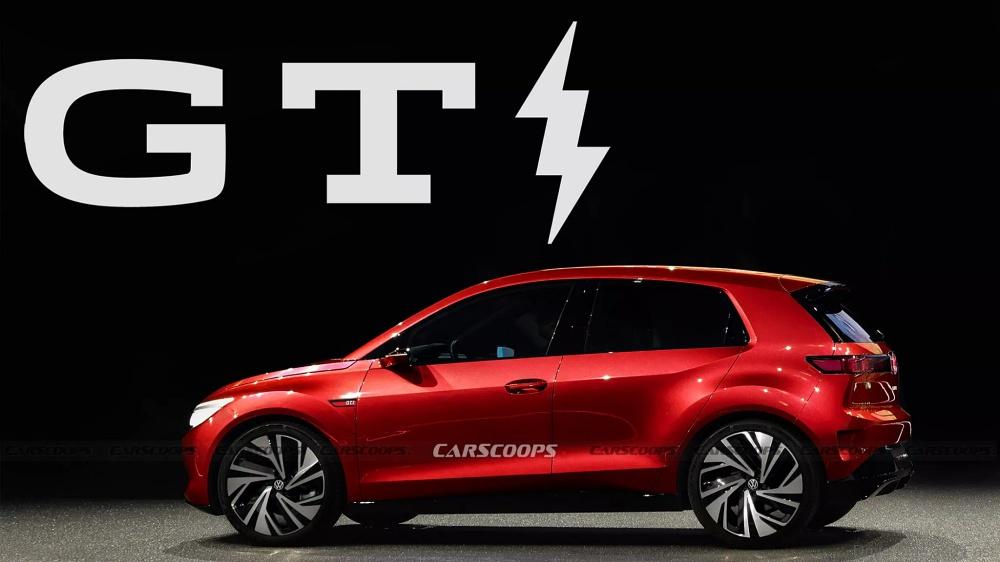 Volkswagen currently uses the GTD moniker for diesels, the GTE for plug-in hybrids, and the GTX for fully electric models, in addition to the petrol-only GTI badge. Then there is the R which is reserved for higher-performance models with the entire Volkswagen R lineup set to go EV-only by 2030.
What's more, last year, Volkswagen CEO, Thomas Schafer, described the Golf and GTI monikers as iconic, saying "It would be crazy to let them die and slip away," while insiders claim that Volkswagen officials are considering dropping the GTX badge and replacing it with the GTI altogether.
This might explain why Volkswagen released the new GTI logo and future production models aside, there are reports about a fully electric hot hatch concept on the way, based on the ID.2all concept. So will this model be the new electrified Volkswagen Golf GTI? Let's see.
So what do you guys think about this? Are you excited to see a new electrified Volkswagen Golf GTI? Personally, I would prefer if the German automaker sticks to its current naming scheme as I think giving an electric vehicle (EV) the "injection" name seems a bit weird but who knows, perhaps it won't be a big deal to most.
We got all this from Carscoops and their full article is linked here. Thank you Carscoops for the information and images.