Automotive
Published on August 1st, 2023 | by Subhash Nair
0
Why Are Tesla Allowed To Keep Their Booking Fee In Malaysia?
Tesla Model Y booking fee in Malaysia is non-refundable unlike other car booking fees here. Why?
Tesla launched in Malaysia last month and introduced the Model Y at a very attractive starting price of RM199K. To further broaden the appeal, they collected booking fees of just RM1,000 for the vehicle, which made it very easy for interested customers to pay first and ask questions later. In fact, many customers may have done just that as it's becoming clear that said booking fee was actually non-refundable.
Is That Normal? Yes, In The USA
Well, normal is different depending on perspective. To Tesla, a non-refundable booking fee is normal. In the USA, they've been collecting non-refundable order fees since 2019. The order fee started off at US$100 but then in 2021, it was raised to US$250. In Malaysian Ringgit, that would convert today to about RM1,130. Prior to 2019, Tesla would collect a refundable US$1,000 reservation fee and a US$2,500 order deposit.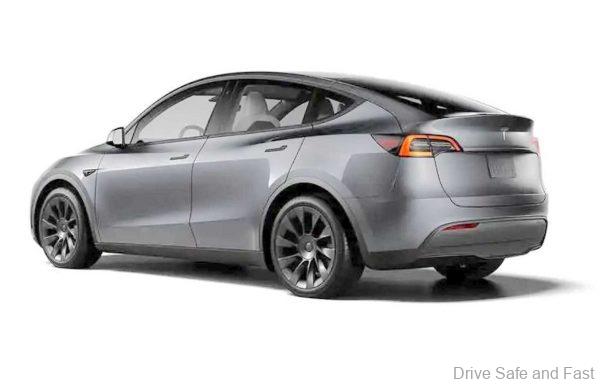 Not Normal In Our Culture
Many car sales platforms have taken to collecting a small booking fee in Malaysia. Proton were one of the earliest pioneers of this. They continue to use an Online Booking Platform to collect payment and potential customer information. That being said, if you take a look at their terms & conditions, refunds are made in full to the buyer should they receive an official cancellation. The refund can take up to six weeks from the cancellation, but hey, at least the refund happens.
In the case of used car dealerships that collect booking fees, there is some quasi-legal precedent in Malaysia for refunds. A Johor Baru Consumer Claims Tribunal once ruled that a used car dealership would have to return part of the RM2,000 booking fee to a buyer after it had sold off the vehicle he had booked. The tribunal ordered RM1,800 to be returned as RM200 had been used as administrative expenses in the loan application. Read that report here.
BMW Premium Selection also has a reasonable refund policy for deposits. As long as the reason for the cancellation is made in writing, they will return about 95% of the booking deposit within 21 days with just a 5% cancellation fee charged.
Even used car platforms like MyTukar have a refund policy on Booking Fees that seems pretty fair. Their terms & conditions state that they will refund no less than 90% of the booking fee upon receiving a written cancellation.
So, what do you think of Tesla's approach in Malaysia? The company says it will begin deliveries in 'Early 2024', but that could be between 5-9 months of waiting… possibly more… Sure, many Malaysians who put RM1,000 down have already waited years for the arrival of this brand. That being said, competition in this space is tight. Even the new BMW i4 eDrive35 looks like a reasonable alternative if deliveries can be made within weeks. Will Malaysians who cancel their Tesla bookings take the 'no refunds' policy sitting down?