Automotive
Published on September 21st, 2023 | by Subhash Nair
0
Chery Doing Multiple PDI Checks On Cars Assembled In Malaysia
Chery Malaysia shows its commitment to quality as vehicles make their way to owners.
Chery Malaysia are just beginning to deliver Omoda 5 and Tiggo 8 Pro vehicles to eager customers across the country. The first batch of vehicles just rolled off the factory floor in late August and the company has subjected each one to a rigorous Pre-Delivery Inspection (PDI) process to ensure it lives up to their international standards.
Unwavering Commitment to Quality
The brand's commitment to addressing market and user requirements in multiple areas is truly commendable. Their comprehensive approach encompasses a series of proactive measures designed to guarantee the excellence of every vehicle before it reaches customers' hands.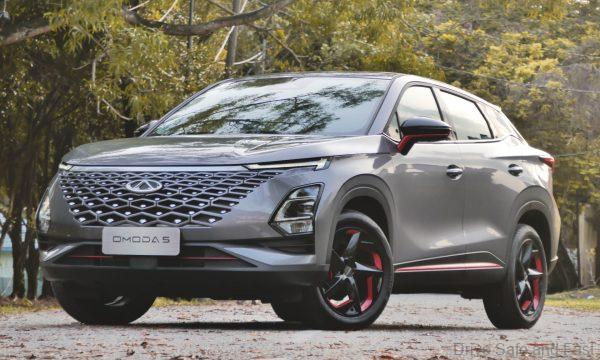 At the core of this commitment lies the mandatory Pre-Delivery Inspection (PDI) process, which sets Chery Malaysia apart. Unlike a single inspection, Chery Malaysia has implemented multiple rounds of PDI checks. Each of these rounds meticulously assesses every aspect of the vehicle, from mechanical components to safety features, and even aesthetic details. This unwavering dedication reflects their determination to deliver vehicles that customers can trust and rely on.
Meeting Growing Demand For Chery Cars
Mr. Leo Chen, Executive Vice President of Chery Malaysia, highlighted the brand's accelerated progress in various aspects in Malaysia, including production line standards, dealer process standardization, spare parts inventory management, and the establishment of after-sales service centers. This acceleration is in response to the growing demand in the Malaysian market.
Commitment to Environmental, Social, and Governance (ESG) Goals
In addition to their focus on vehicle quality, the company remains dedicated to supporting government initiatives related to Environmental, Social, and Governance (ESG) practices. To commemorate Malaysia Day, Chery Malaysia joined forces with students from a prominent Malaysian university in a public beach cleanup at Port Klang.
Upcoming Chery International Co-Created Conference
Next month, the company is conducting an International User Co-created Conference which will see customers, partners, bloggers and stakeholders gathered at their Wuhu HQ. They'll use the conference as an opportunity to explore a new model of user ecology to integrate people, car and life in one system, which is the direction most automotive companies are starting to head towards. It'll be interesting to see how the brand evolves following this conference.