Automotive
Published on September 13th, 2023 | by Sounder Rajen
0
Ford Introduces All-New F-150, Is It The Next Sutton Monster Raptor Here?
Perhaps Clive Sutton could also introduce a hybrid Monster Raptor this time
American automaker, Ford, has just introduced the all-new 2024 model year update to its best selling pickup truck, the iconic F-150. Now we all know that the previous iteration of the F-150 was converted to right hand drive by UK based Clive Sutton and sold here as the Sutton Monster Raptor. Will this be the case again?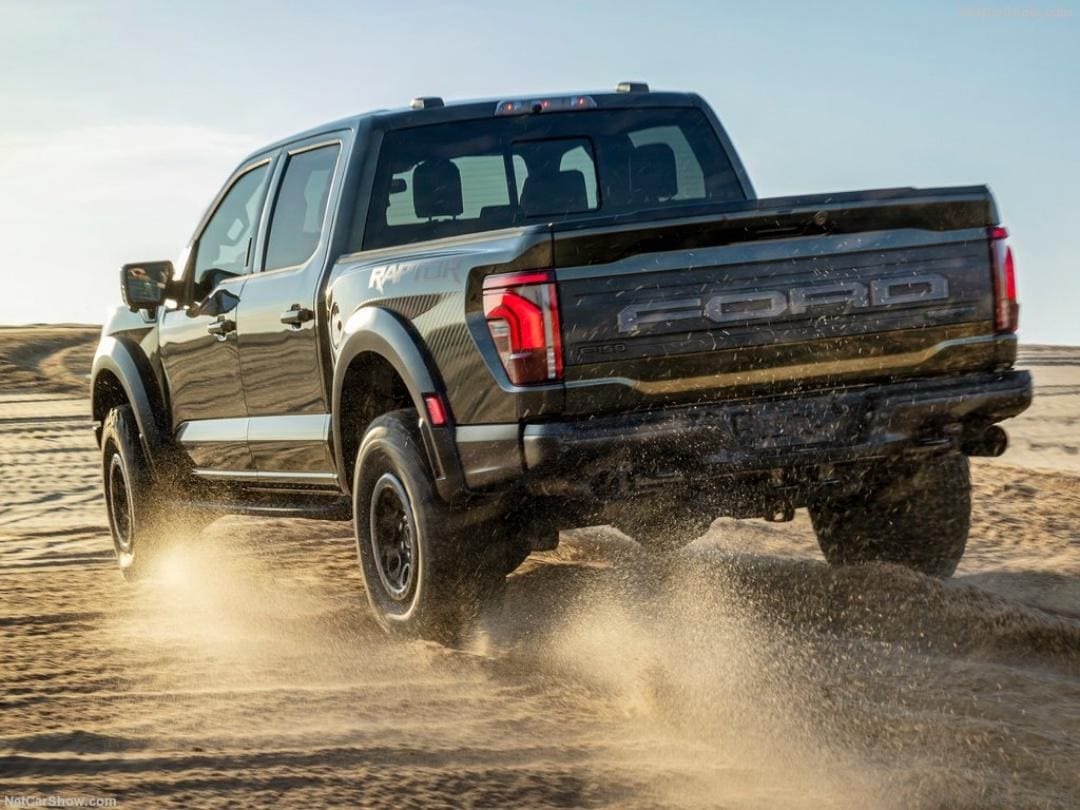 Now, it needs to be noted that this time around, Ford has also recently expanded its F-150 lineup with hybrid versions of the pickup truck and a new all-electric version dubbed the Ford F-150 Lightning. Could Clive Sutton capitalise on tax exemptions afforded to electric vehicles (EVs) and give us an electric Monster Raptor?
Moreover, I should preface by stating that I don't believe the new Ford F-150 will be making its way to Malaysia anytime soon, as was the case with the current Monster Raptor and this is because conversion to right hand drive is extremely time consuming and not to mention crazy expensive.
However, since Clive Sutton did it anyway, the Ford F-150 has gained a small but loyal following of customers in Malaysia and it is not hard to see why. Its size alone sets it apart from all other pickup trucks in Malaysia but the features, looks and general feel are all also fantastic.
Now, Ford describes the new 2024 F-150 by saying "A Built Ford Tough Truck that is Smart and Powerful to Conquer Life's Challenges" and the pickup truck line now features many new improvements such as a new eco boost engine, more powertrain options, an improved tailgate and so much more.
On top of that, the current Sutton Monster Raptor in Malaysia went on sale at almost RM800,000 so the price meant many who loved the pickup truck simply could not afford it, however the Ford F-150 lightning EV pickup truck could alleviate this issue slightly though, not enough to matter, I fear. Still, I am hopeful.
Okay, so at this point it is starting to sound like Clive Sutton will not even bother with the new Ford F-150 range, and trust me, even I am skeptical. However, as I mentioned earlier, the current generation Sutton Monster Raptor has already gained a small following so perhaps the British brand may consider it.
What do you guys think? Will the new improvements to the 2024 Ford F-150 continue to solidify Ford's choke hold on the pickup truck market in the U.S? Will Clive Sutton give us an all-electric Monster Raptor in the next few years? Let's wait and see.Find out more on the Official Ford Malaysia website linked here.