Automotive
Published on September 29th, 2023 | by Sounder Rajen
0
Jalan Sungai Besi To Be Closed In Phases From 2 October 2023 Till 1 October 2024
After a year's long closure, Jalan Sungai Besi should be untouched for a while
While the roads are largely pretty good, there are some outliers here and there that leave a lot to be desired. How do we know this? Well, apparently Jalan Sungai Besi is so in need of some improvements that the road will be shut down for almost a whole year to help road users using it. Let's dive in.
Jalan Sungai Besi leading to Sungai Besi/ Petaling Jaya (opposite Fraser Business Park) and the Loke Yew Roundabout, which was to be closed to all traffic in stages from 30 September 2023 to 29 September 2024 but has been postponed to 2 October 2023 and will be running until 1 October 2024.
Moreover, Kuala Lumpur City Hall (DBKL) said in a statement today that the road closure was meant to allow the widening, renovation and construction of a bridge at the Loke Yew Roundabout to be carried out. This means essentially, that the road itself is not really in bad condition, per se, but there is always room for improvement.
"The DBKL administration has appointed Tetuan Pertama Makmur Sdn Bhd to carry out the construction work on the widening of Jalan Yew which started in October 2021 and is expected to be completed on 31 December 2025, and construction work is actively being carried out on-site." The statement reflected.
In line with the closure, road users can also use some of the traffic diversions provided. Traffic from the Kampung Pandan Roundabout to Sungai Besi/Petaling Jaya will be diverted into two parts, one through the road next to Federal Bakery and the other, on the contraflow lane in the adjacent lane.
On top of that, the Jalan Yew traffic route from Kampung Pandan Roundabout to Jalan Kinabalu and Jalan Kuching will be closed during the construction period, therefore the alternative route goes through Jalan Kampung Pandan, Jalan Imbi and Jalan Hang Tuah.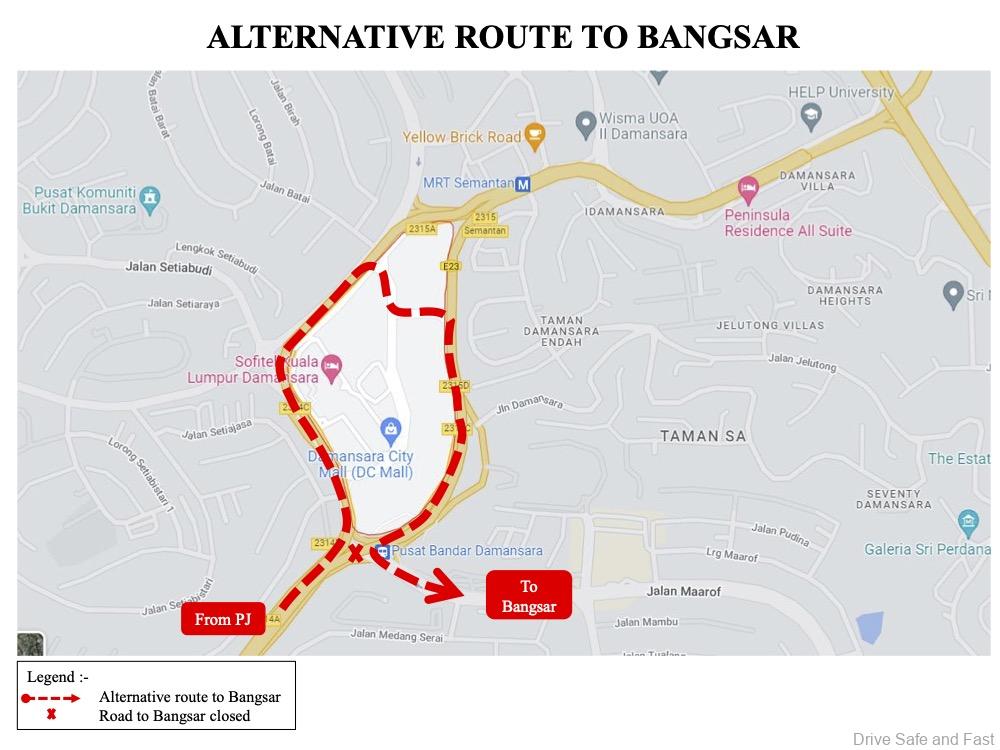 Meanwhile, to enable the demolition of the ramp and the reconstruction of the bridge at Pudu Roundabout leading to Jalan Sungai Besi (next to Pudu police station), the ramp from Jalan Pudu to Jalan Yew will be closed to all traffic during the same period.
"The alternative route is through Jalan Sungai Besi, Jalan Chan Sow Lin, Jalan Satu, Jalan Dua and Jalan Tiga," the statement concluded. DBKL also advises all road users to obey the signs and traffic police instructions as a guide and safety measure to avoid any confusion and inconvenience.
We got all this from Bernama and their full article is linked here. Thank you Bernama for the information and images.